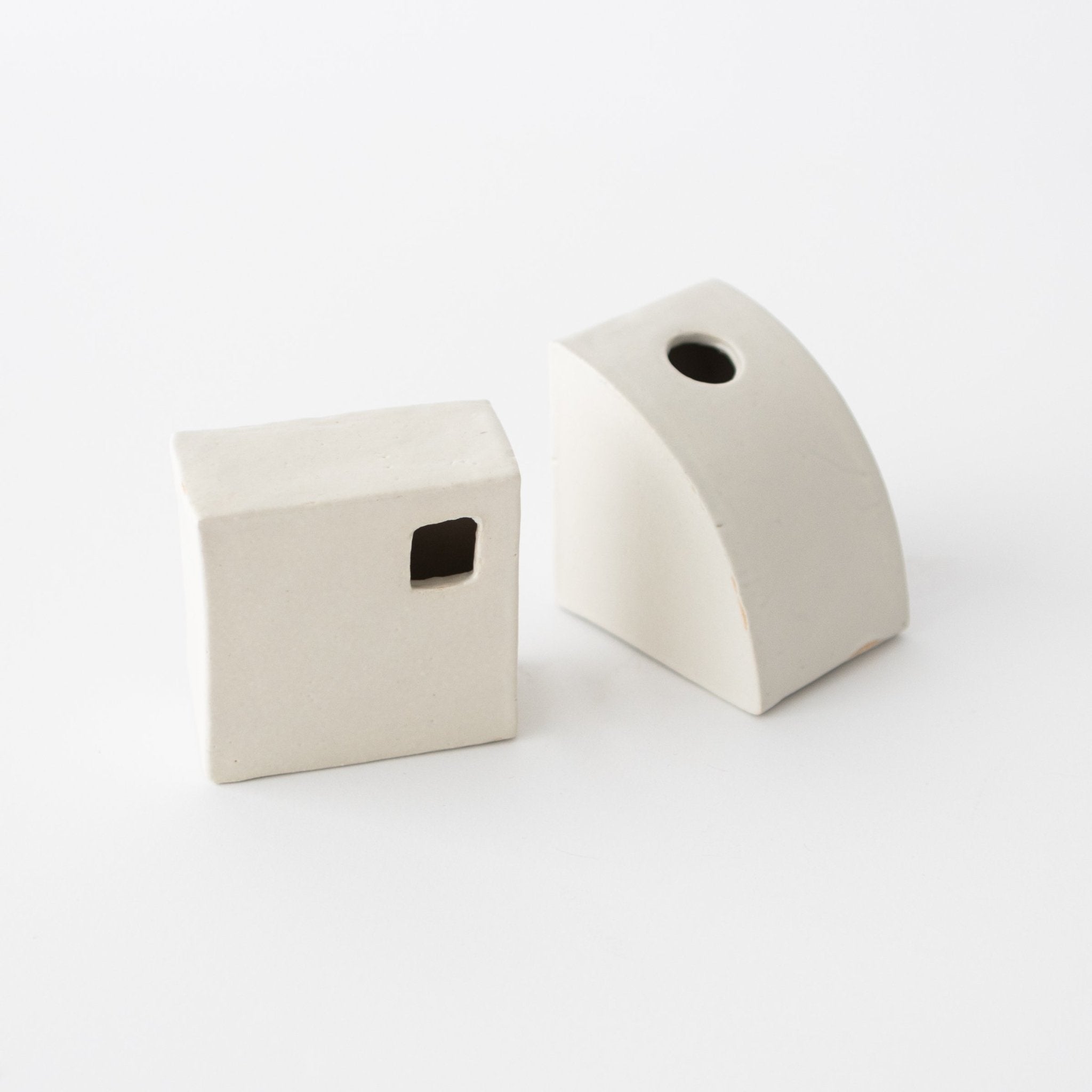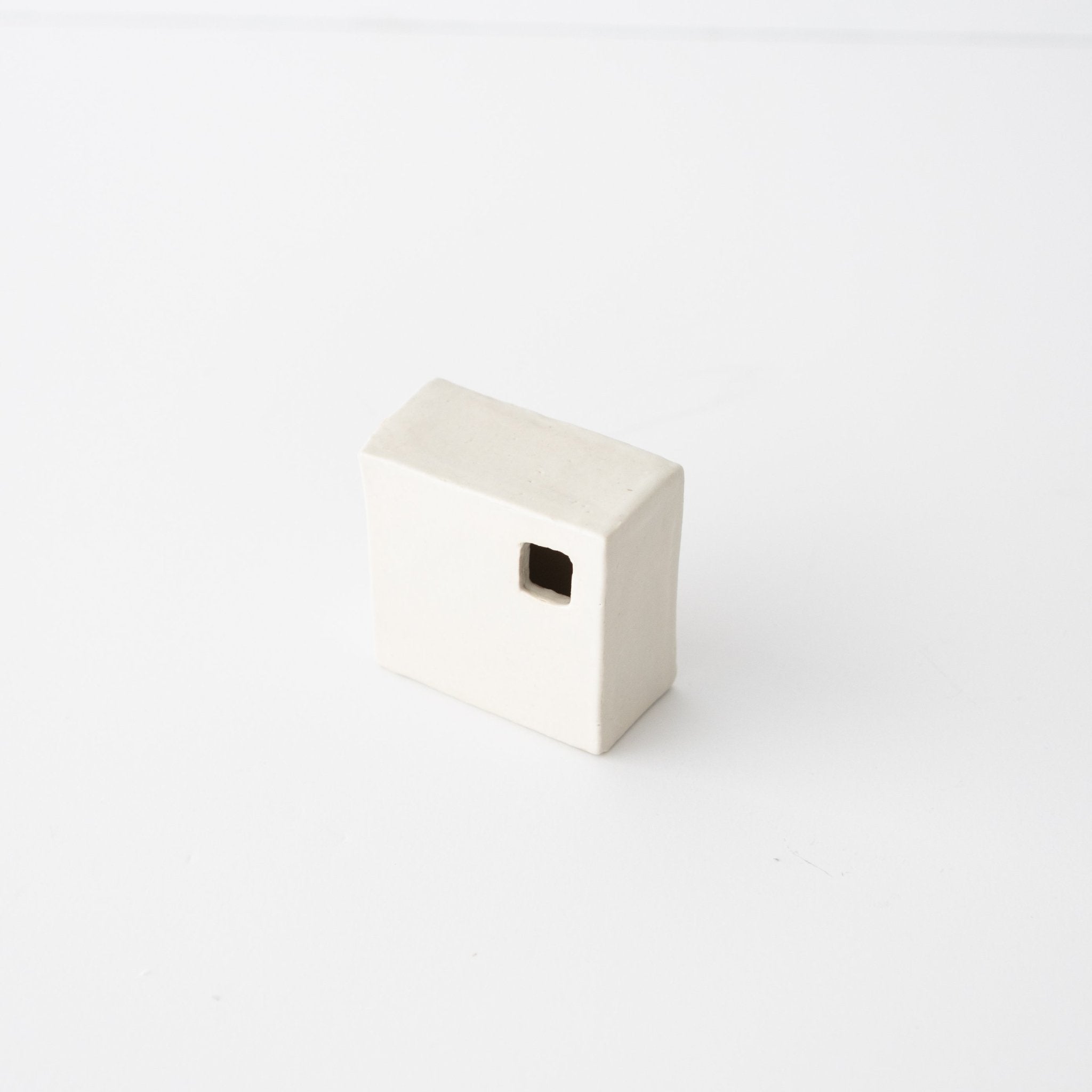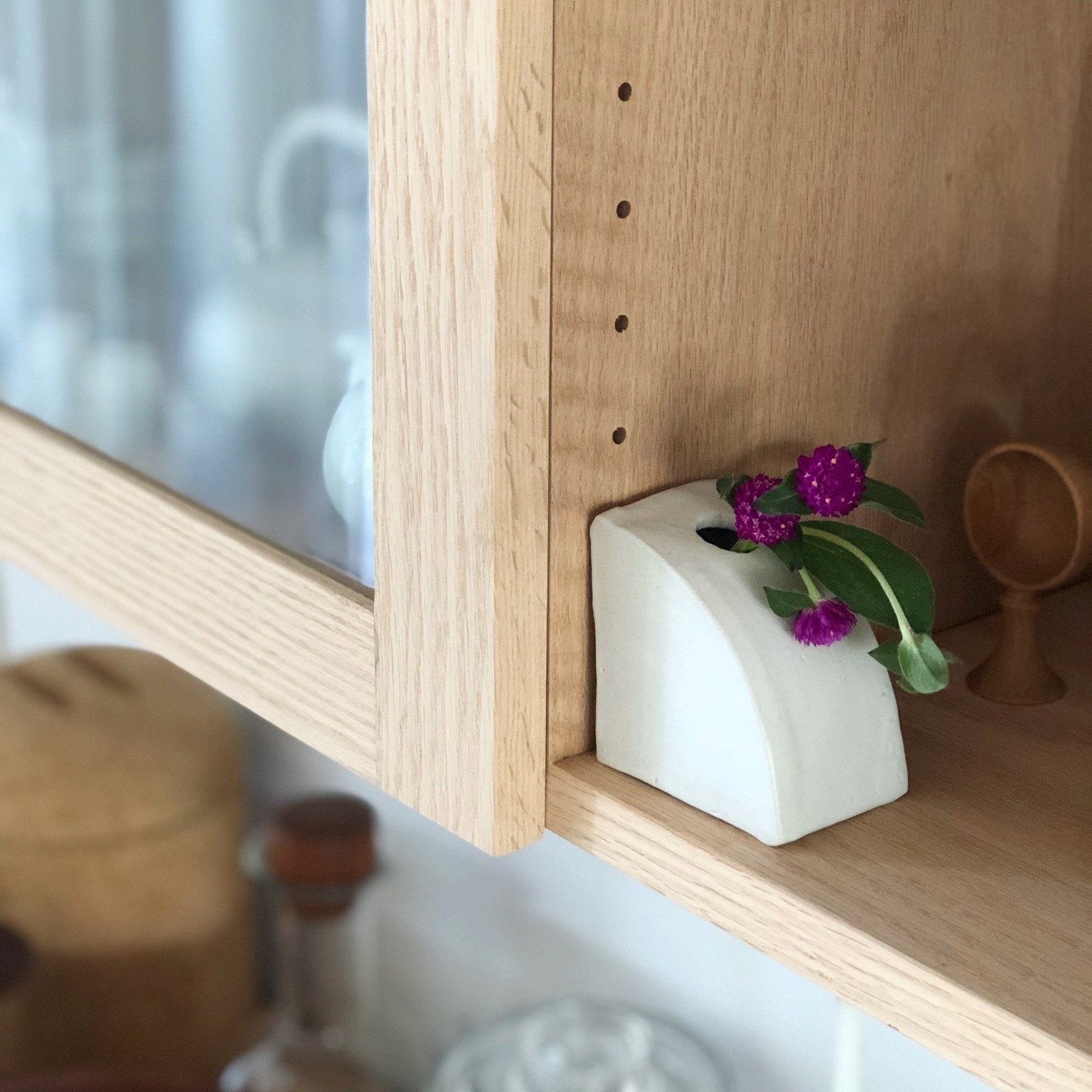 Description:
The Tatara Bud Vases double as sculptural objects. With a matte white glaze, each ceramic vase is designed to interact with a wall, either by nesting up against it while resting on a horizontal surface or by hanging it on the wall itself as a kind of wall pocket. The vases are handmade, not by wheel or by coil, but with flat sheets of clay.
Note: Tatara Bud Vase - C has a small hole at the back, allowing it to be hung on the wall.
Measurements:
Tatara Bud Vase - C:
3" x 3" x 1.75"(L x W x H)
.75" x .75" (square hole)
Tatara Bud Vase - E:
3" x 3" x 2.25" (L x W x H)
.75"
ø
 (round hole)
History: 
The Tatara collection was designed by Takushiro Shinomoto, the co-owner of Tortoise General Store. The intimate relationship each bud vase has with the wall is a defining feature of the collection.
Materials:
Ceramic
Variation: 
Available in Tatara Bud Vase - C or Tatara Bud Vase - E.
No two Tatara Bud Vases of the same style are exactly alike. Due to the handmade nature of the vases, it is normal to see subtle pockmarks in the glaze and small areas of exposed clay.
Care Instructions:
Hand-wash only. Best suited for dried flowers.
Returns must be made within 2 weeks in original, unused condition with all packaging for either 1. Store credit for the full amount or 2. Refund - minus a 20% restocking fee.
Tortoise does not cover the cost of return shipping or the cost of re-shipping an exchange
, and the cost of shipping for returns and exchanges is the responsibility of the customer. 
Share