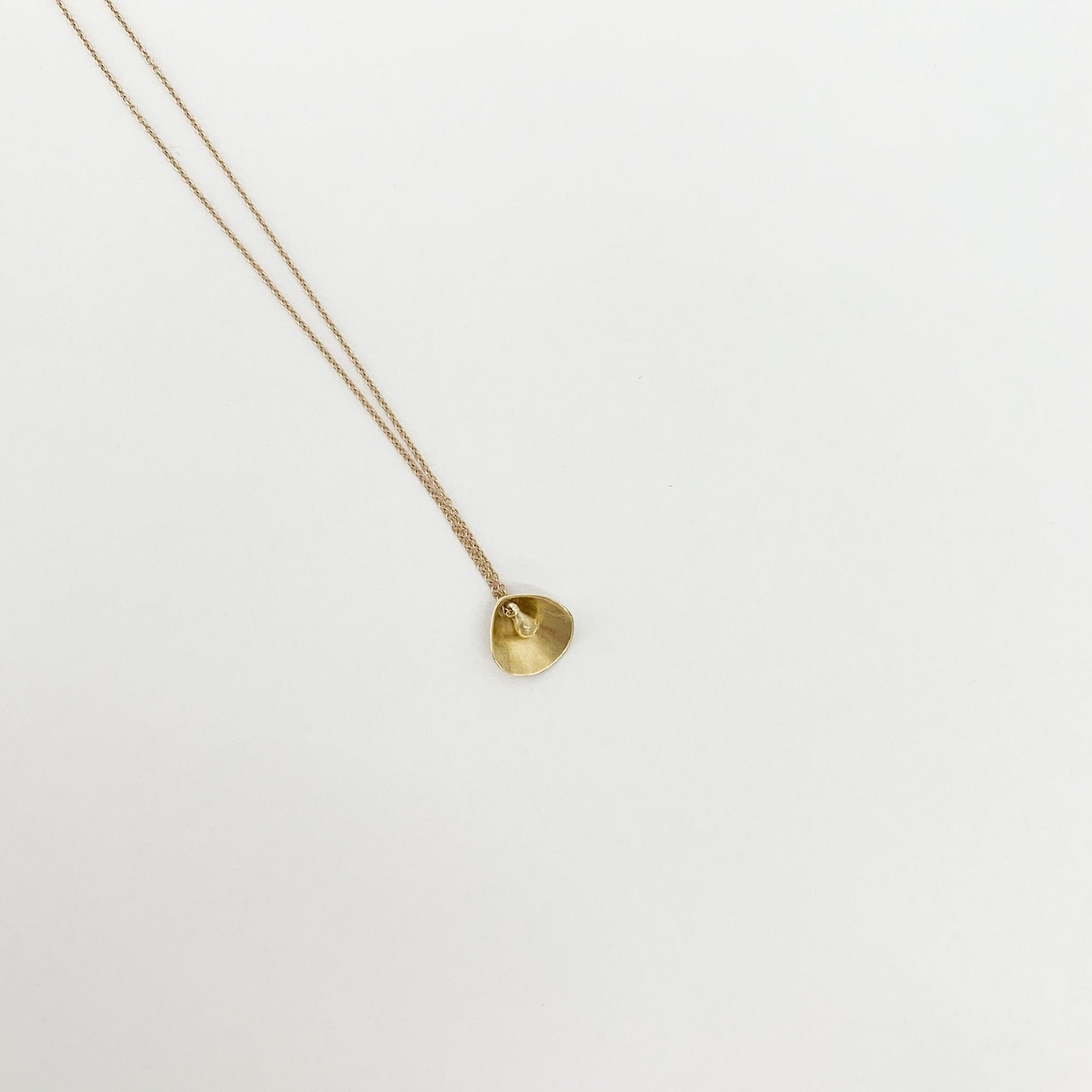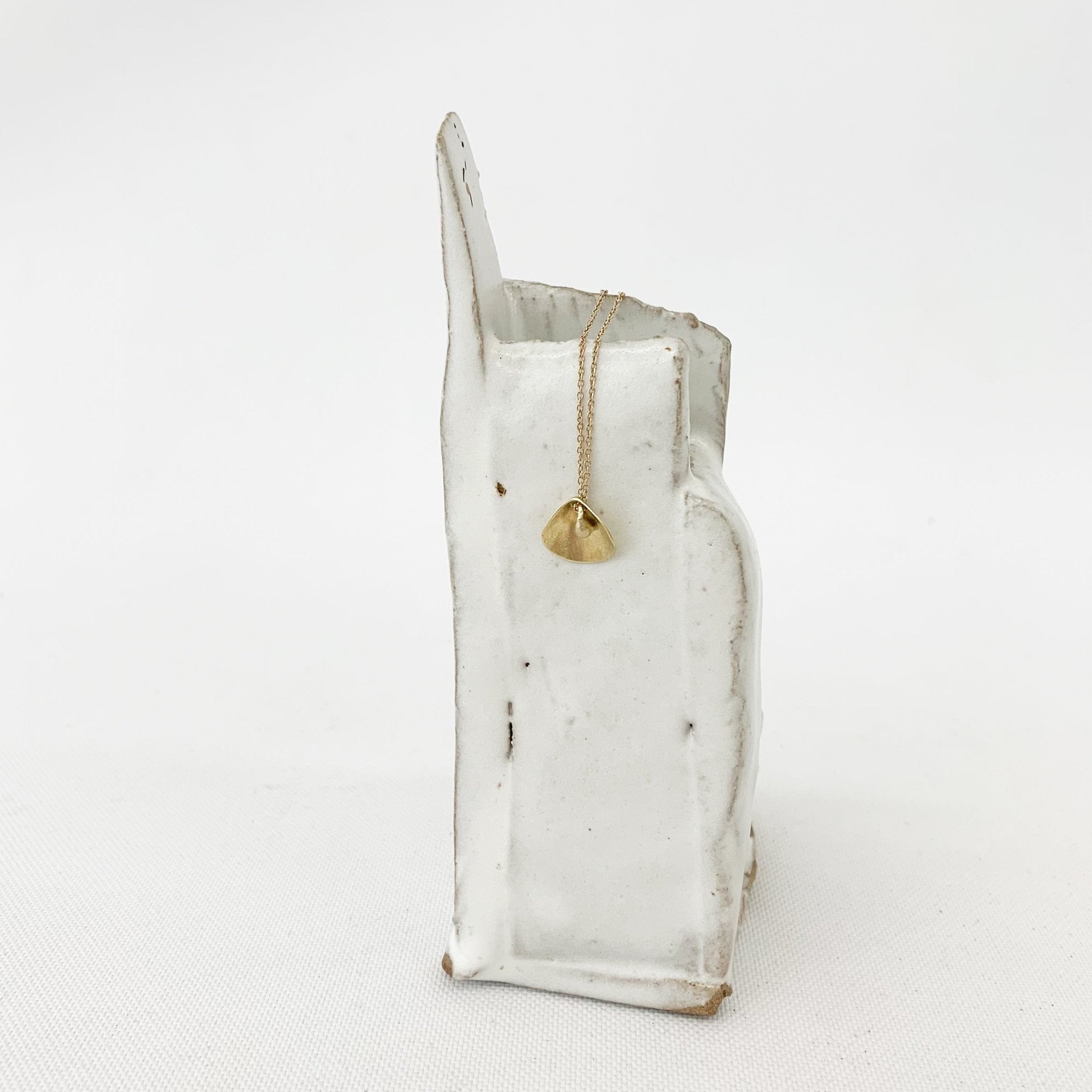 Description:
Black Barc's latest collection of jewelry is inspired by the beauty of nature - its flowers, buds and leaves - and reflects these natural elements with simple, elegant lines and shapes. The SUI necklace has an adjustable length. 
Variation:
Each piece is forged by hand and will be slightly different and unique.
History: 
After moving to Los Angeles from Japan, Mizuki Tsurtaka founded Black Barc jewelry in 2010 in her adopted city of LA. Her brand's name, Black Barc, references her commitment to hand-forging all her jewelry over relying on molds - using traditional Japanese blacksmithing techniques to form her work.
Measurement:
16" - 17" depending on how the necklace is worn. 

Materials: 
14k yellow gold
Wood box with cotton
Care Instructions:
Remove your gold jewelry before showering, bathing, or cleaning as chemicals can dull the color of the gold.
All jewelry is final sale
. 
Share