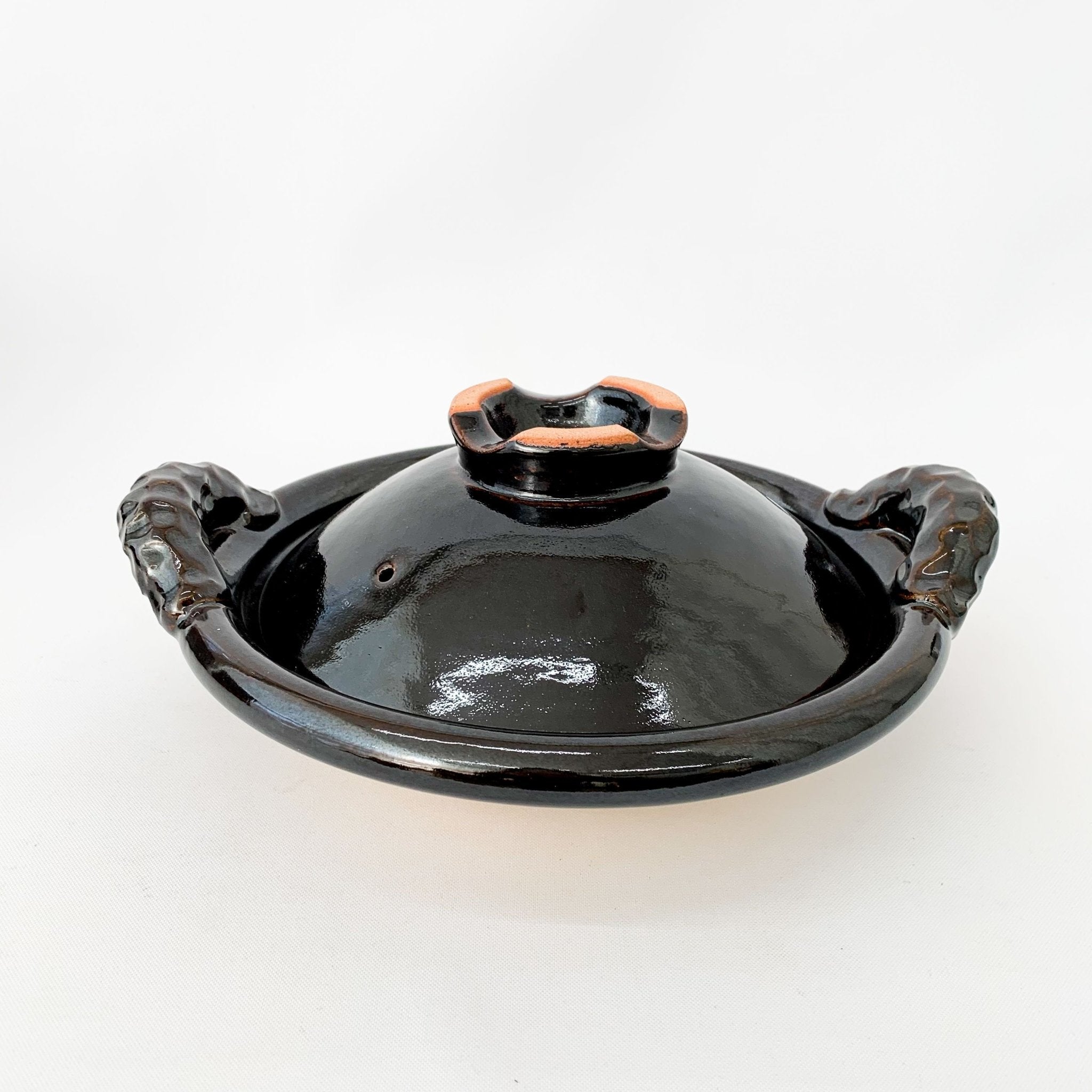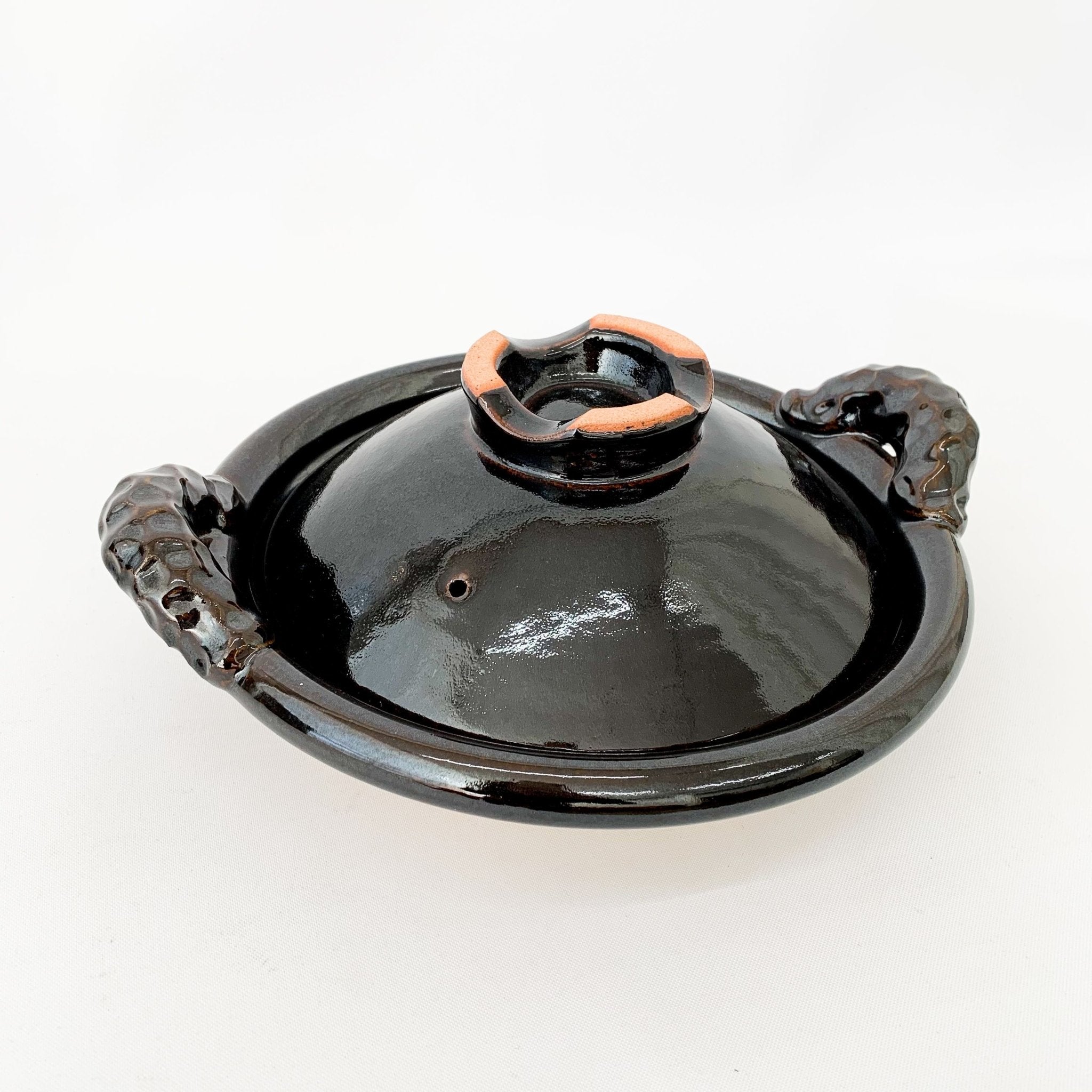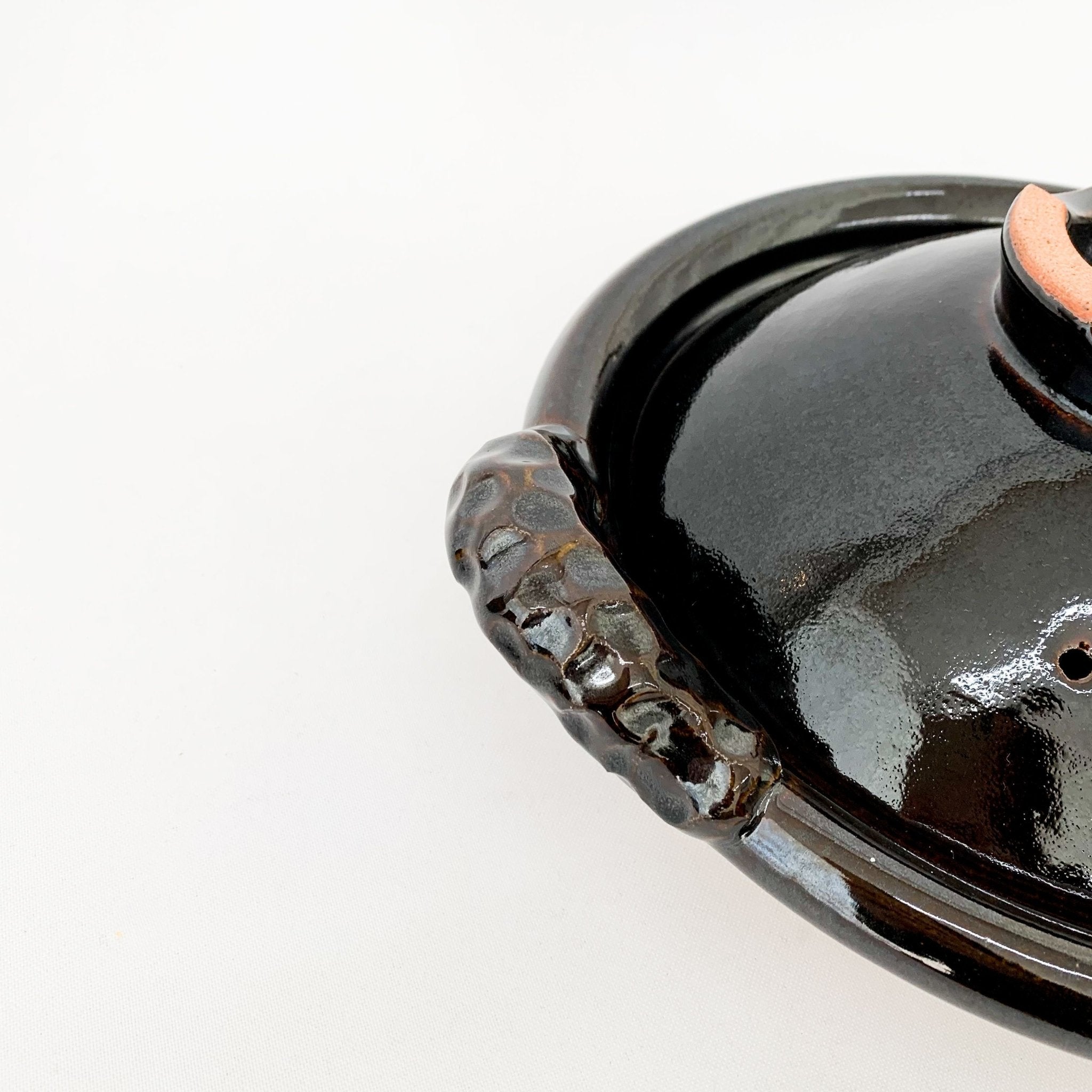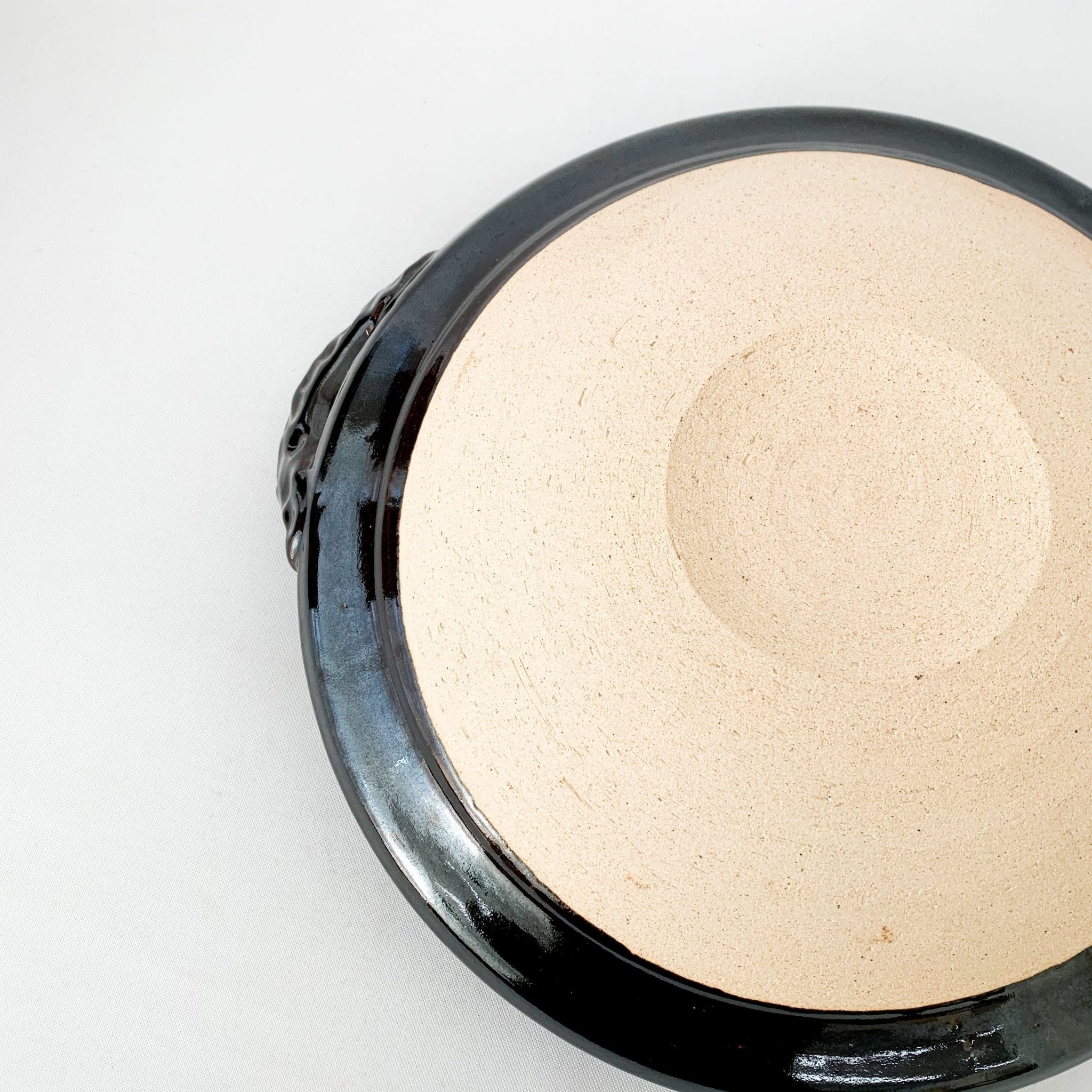 Dorakugama Kuronabe (L) 13.6" (5-7 people)
Description:
This black Donabe is handmade from Iga clay by Michiho Fukumori, the 8th generation of Dorakugama. This Donabe features a sleek, black design. The shallow main body allows for lighter meals to be served and shared. The small hole on the lid allows for ventilation. This shallower donabe is perfect for grilling. 
Variation:
Because each donabe is handmade, there will be slight variation in appearance. The pot you receive may not be the exact pot displayed here. 
History: 
Michiho Fukumori is the 8th generation owner of Dorakugama. Not only a clay potter, Fukumori is a trained chef who has studied Zen at Daitokuji Temple. The Fukumori family's kiln and home is deep in the mountains of the Iga Valley, in the town of Marubashira. This family of potters has been passing down their traditional art for eight generations. They use clay sourced from the southernmost part of Lake Biwa. It is known for its high resistance to heat. With knowledge passed down through the generations and the mastery of this art, the Fukumori family preserves this time honored tradition.
Measurement:
Diameter:14.75" (17" with handles)
Height: 3.7" (7" with lid) 
Depth: 3.2"
Materials: 
Ceramic.
Care Instructions:
This donabe will grow and change with its owner - you are joining together in a long relationship. 
Hand-wash only.
Seasoning Required.
Gas stove required.
Does not work on electric or induction stove.
Oven-safe (up to 500℉/ 250℃).
Not microwave safe.
Final Sale
due to special order. ETA is by the end of April but COVID-19 situation may cause delay. In case if we don't receive them by the end of May, we will refund you the entire money.  
Share