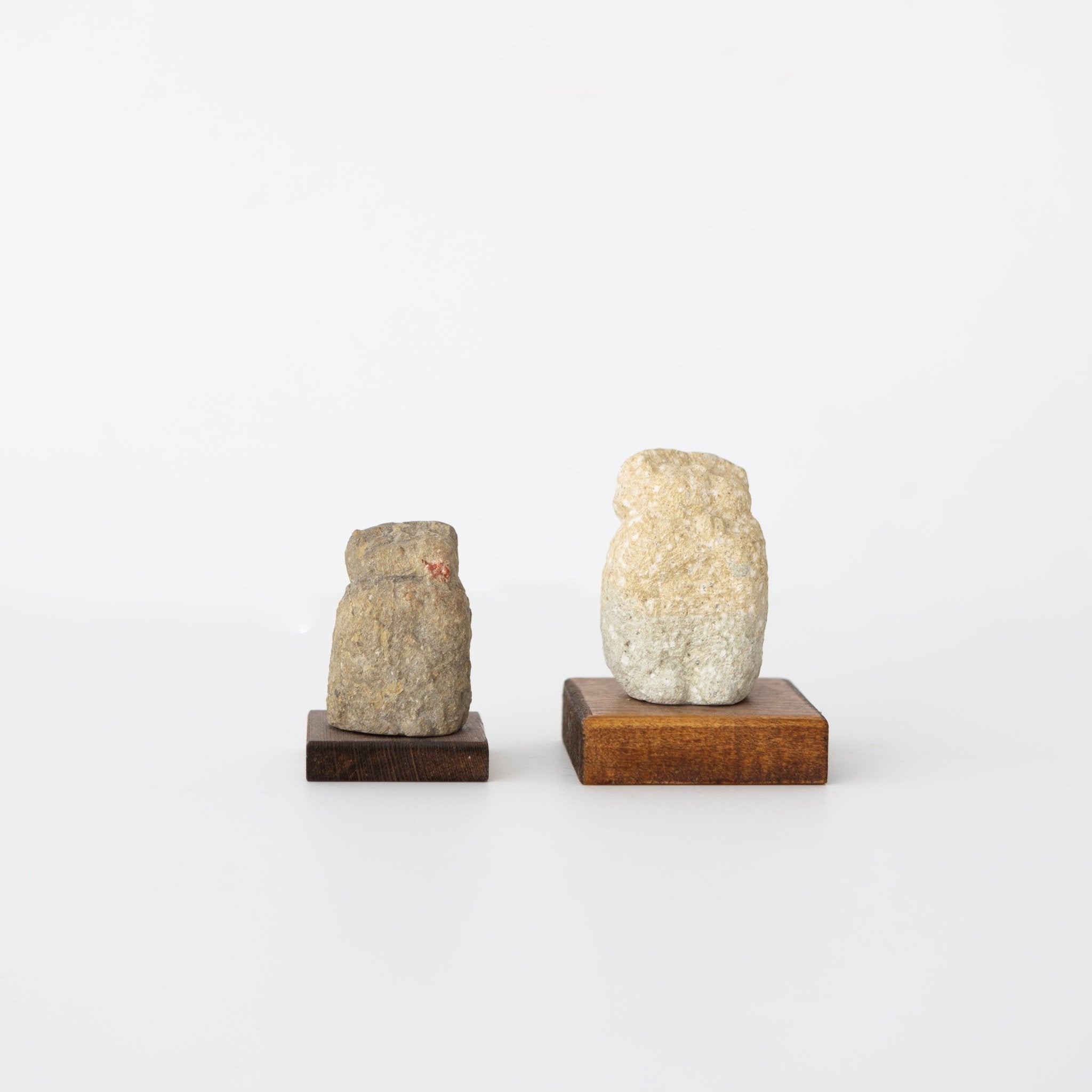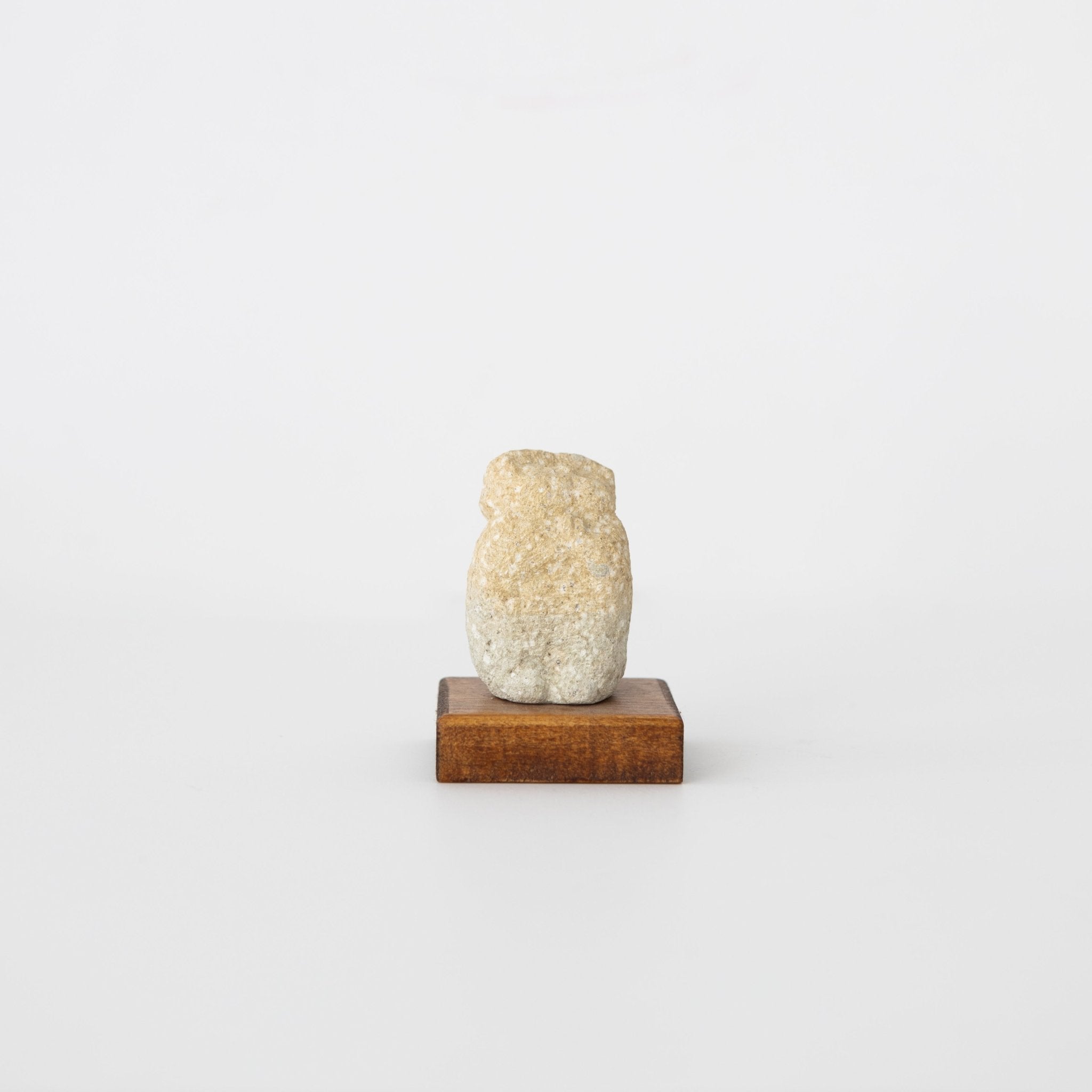 Katsuyoshi Matsuzaki Stone Figures
Description:
No bigger than the palm of your hand, these Matsuzaki sculptures feature a child subtly yet intricately carved into Tatsuyama stone, each one with a slightly different joyful expression. Set one of the diminutive figures outside your home to bring positivity to your green space or display inside to bring a naturalistic element to your office. Each figure comes with its own pedestal.
Measurements:
Short - Stone figure: 2.5" H x 1.6" W - Wood pedestal: 2.1" W x 2.1" L
Tall - Stone figure: 3" H x 1.75" W - Wood pedestal: 3" W x 2.75" L
History: 
When he was a child, Katsuyoshi Matsuzaki found a stone Buddha figure buried in the dirt. This moment became a source of inspiration for the Kyoto-based stone sculptor, who has been carving art pieces for gardens, homes and public spaces for more than twenty years with the goal of providing a sense of peace and calm through stationary objects. His work is a lesson in dedication, bringing with it an appreciation for the skill and patience it takes to create art from nature. Matsuzaki has been exhibited at 45RPM in New York and was selected for the permanent exhibition in the Tokyo International Airport.
Materials:
Tatsuyama stone, wood

Variation: 
Each piece is hand-carved from natural stone so there is natural variation in the material.  The piece you select when purchasing is the piece you'll receive.

Care Instructions:
Though it is stone, keep in a safe space to prevent chipping from being knocked or pushed over.


This is an art piece and all sales are FINAL

Share