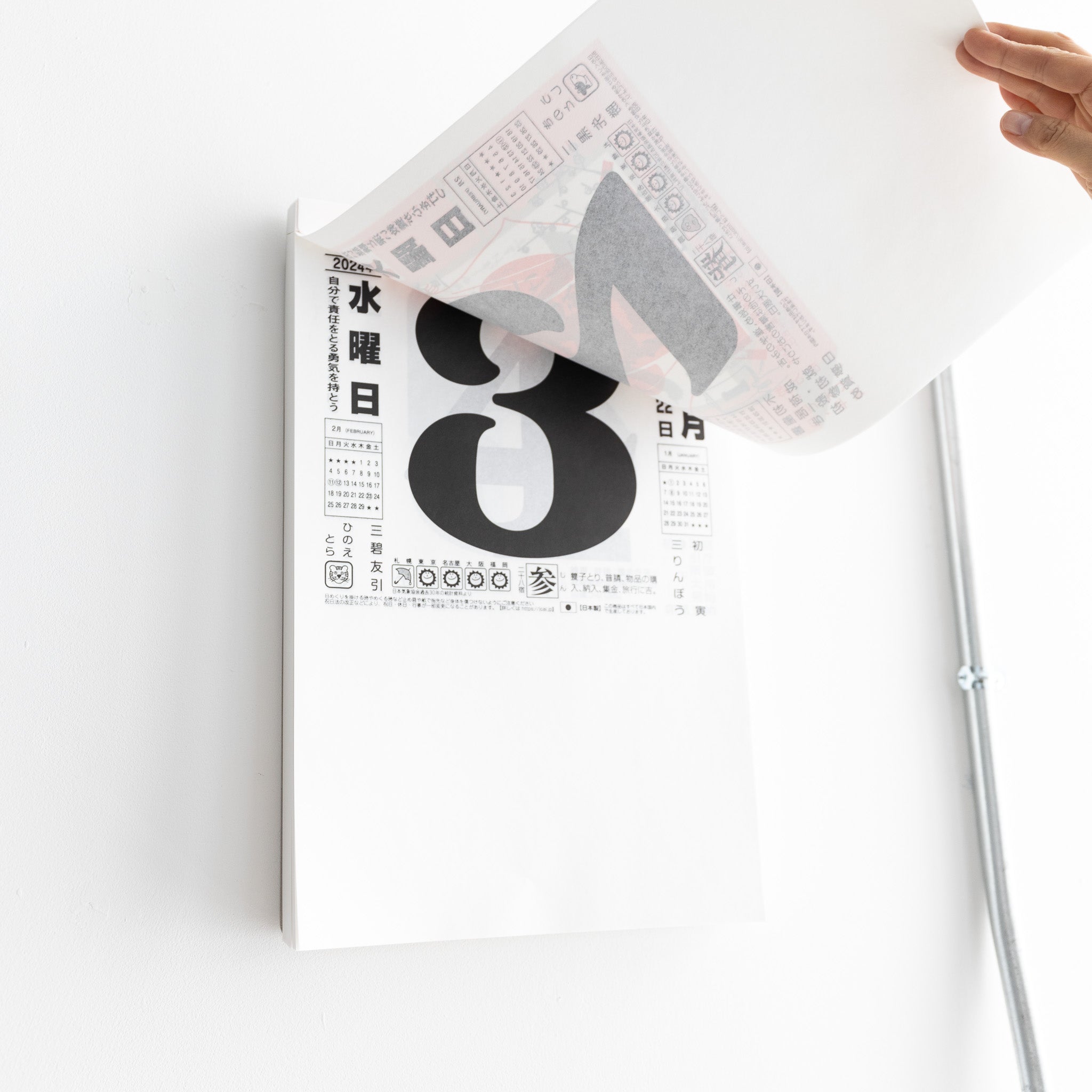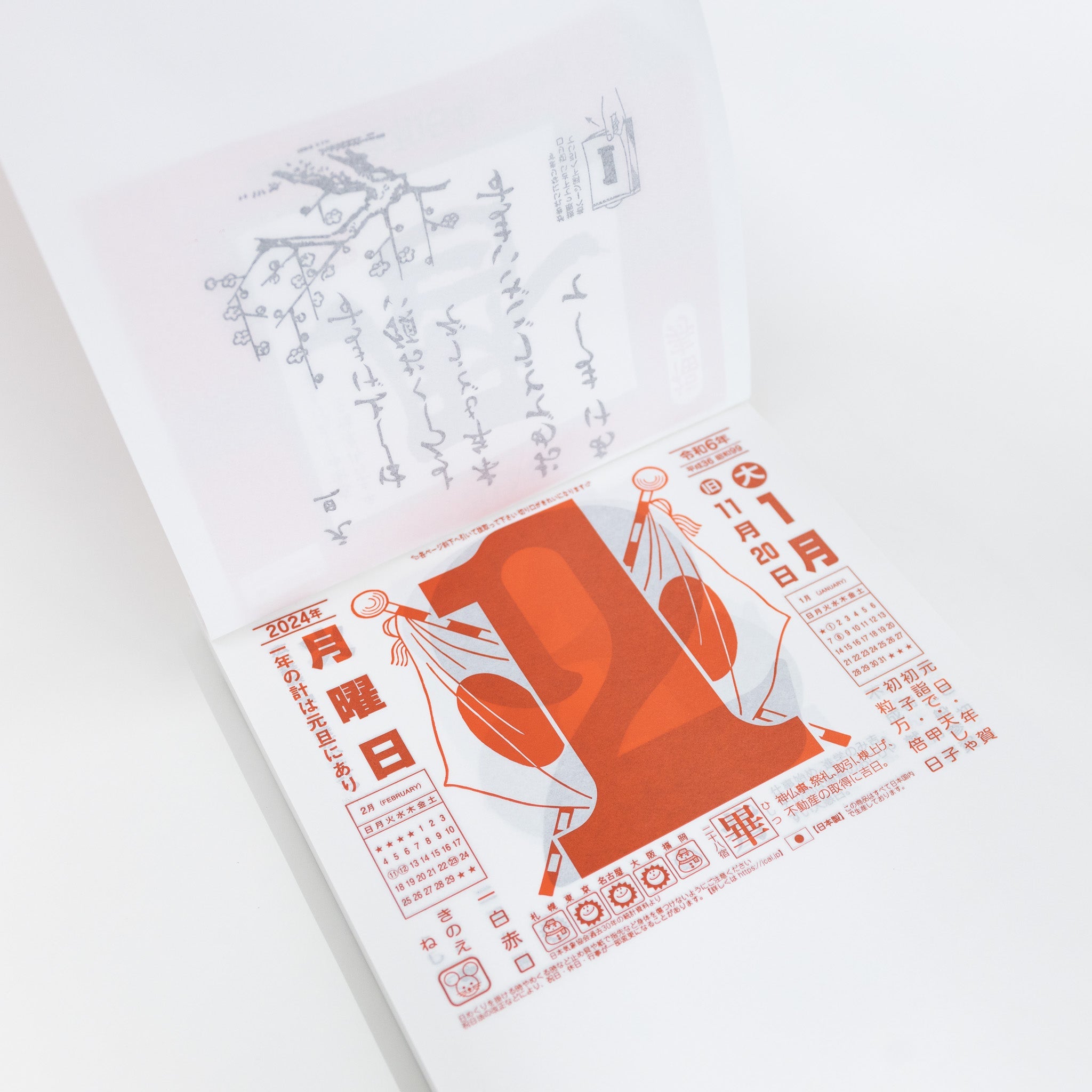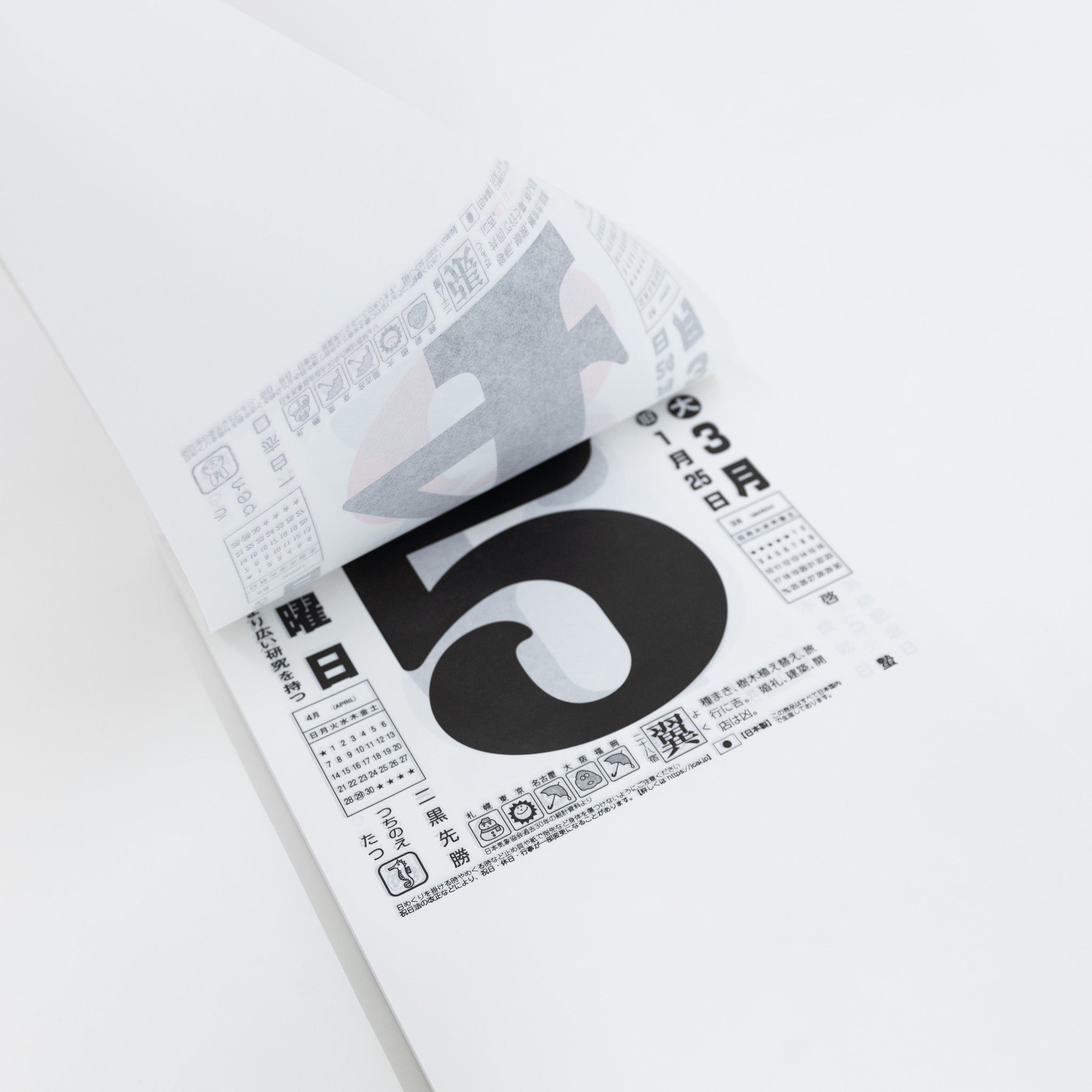 Description:
Make each passing day a special occasion with this traditional page-a-day Himekuri wall-calendar from Japan.  A popular gift to welcome the start of the new year, each page is filled with unique and useful information in Japanese characters like the daily Japanese proverb, the daily zodiac, fun facts about that particular date, and the weather forecast for five major cities in Japan based off 30 years of statistics. The purposely blank space at the end of each page can be filled in by members of the family.  Children can use this space for drawings and doodles, while adults write their daily plans, messages, or lists. Enjoy the ritual of the Himekuri calendar in 2024!
Measurements:
10.5'' x 15.5''
History:
Himekuri in Japanese means "to tear-off". Himekuri calendars are a traditional Japanese holiday gift given to employees at the end of each year. This particular Himekuri calendar is unique due to its large and playful size, as well as its collection of detailed information for each day.
Materials:
Thin waxed paper and plastic binding for hanging.
Variation:
This calendar is for 2024 (January to December).  Due to the way this calendar is packed when shipped from Japan, there may be slight bends and creases on the calendar's backing, which are unavoidable.  
Care Instructions:
This paper is very thin!  Please be careful of denting the sides of the calendar or writing on its paper with thick marker or high pressure pens.
Calendars are final sale. 
Share