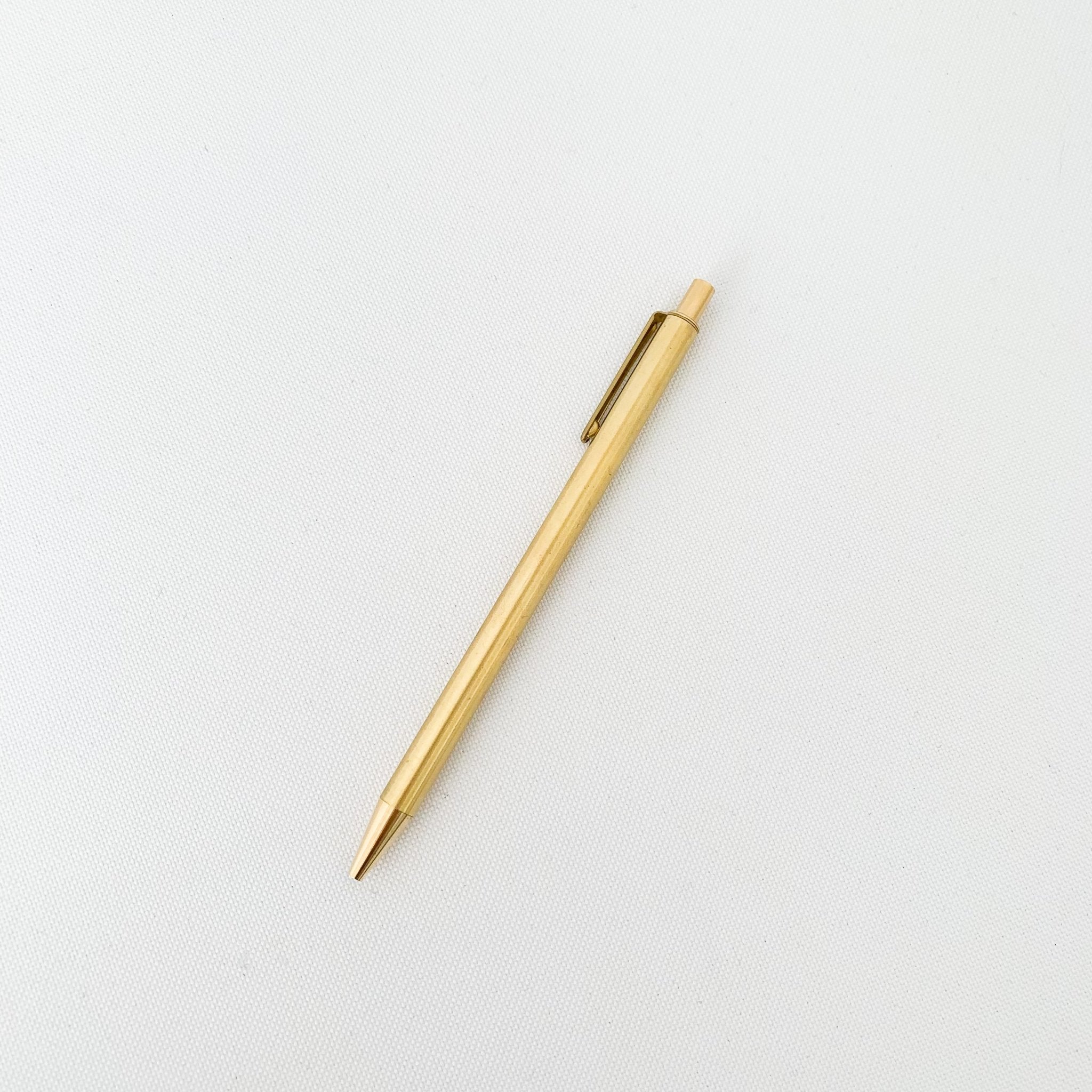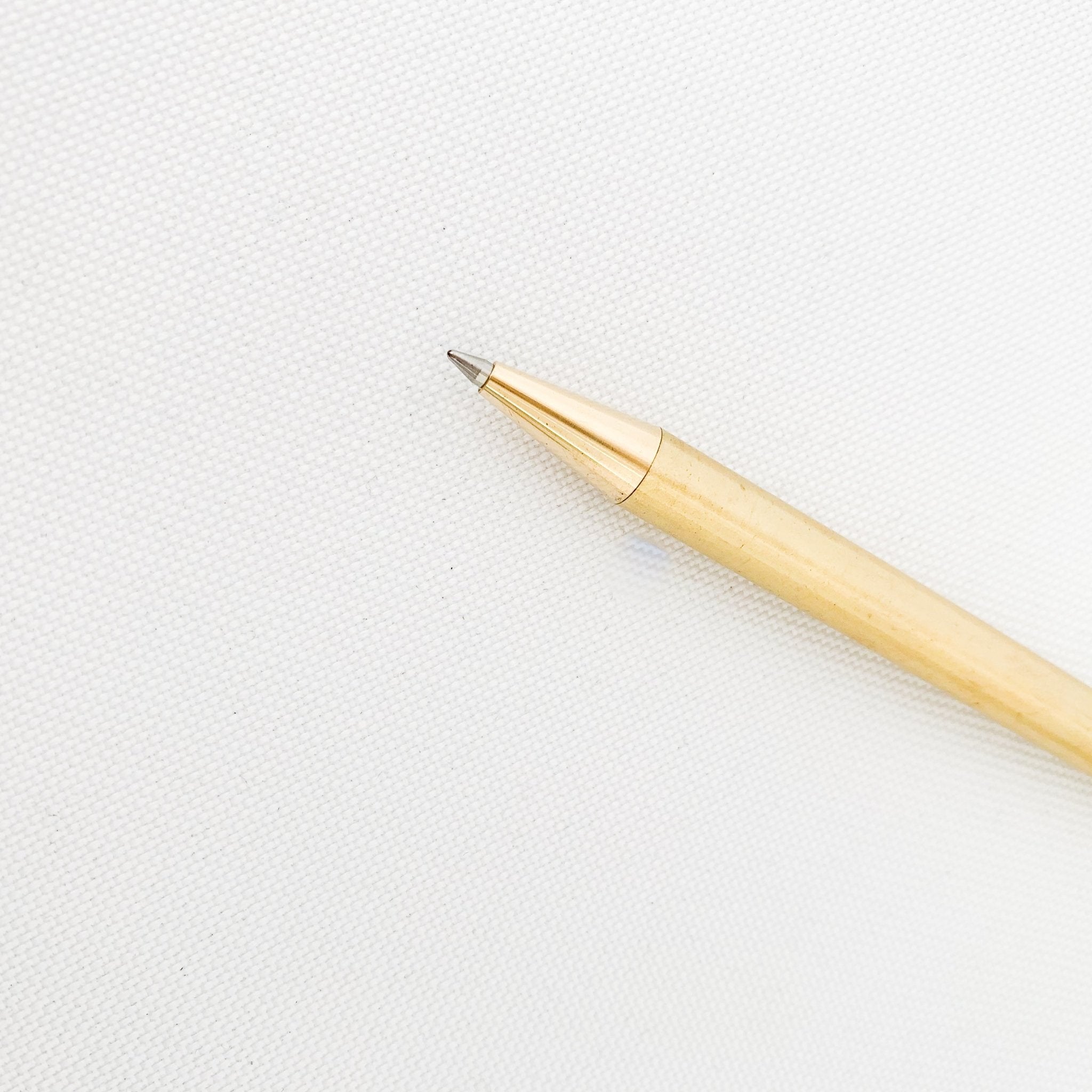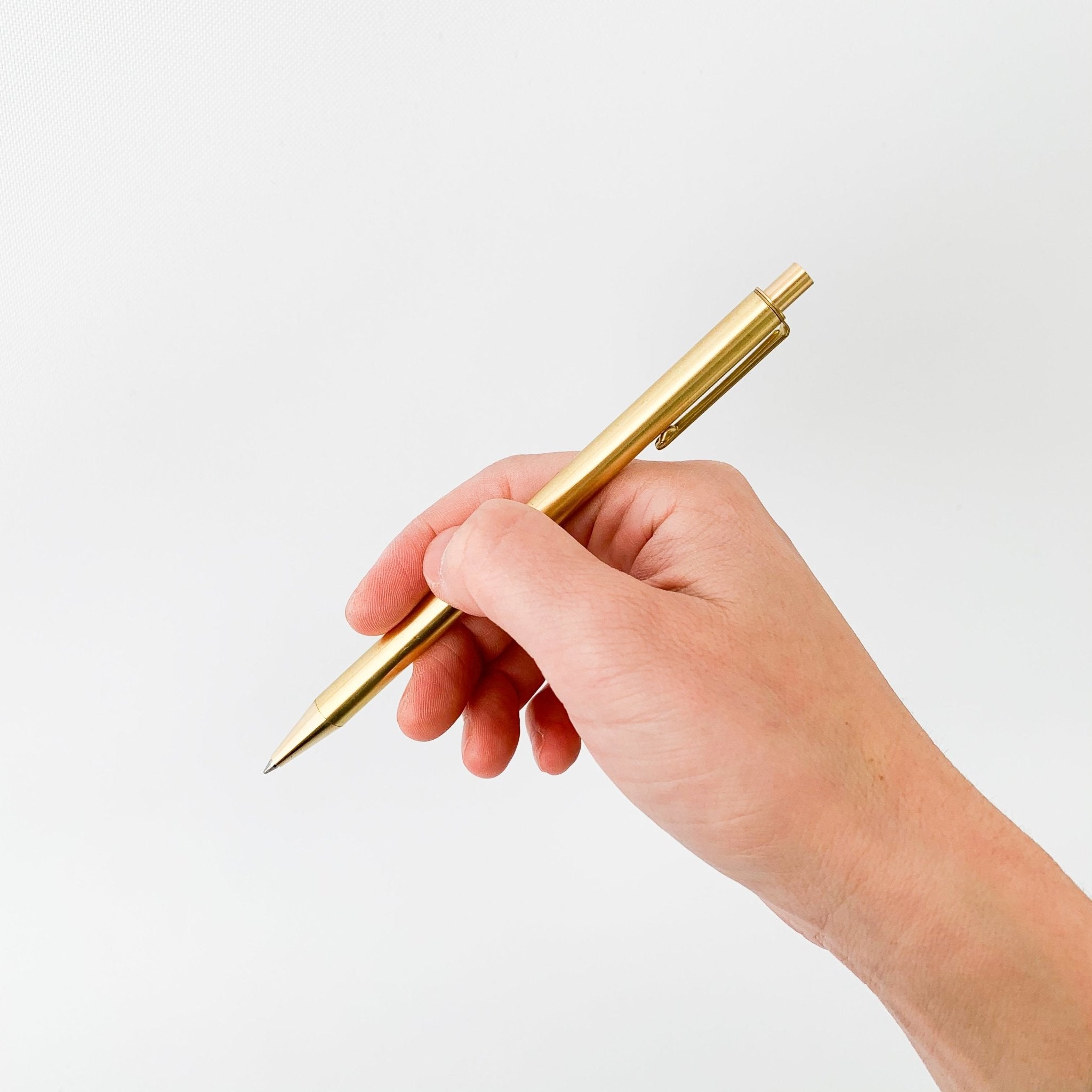 Picus Brass Retractable Pen
Description:
Manufactured in Japan, this shiny ballpoint pen is made from oxidized brass that will mature over time. The texture and color of the pen will change over time as it makes contact with the oils in your fingers. Picus celebrates materials like brass that change in this way, like complex thoughts or good books. 
Variation:
This brass pen will patina over time, the appearance and texture will change with use.
History: 
Founded in 2009, Tokyo-based Picus specializes in creating brass items for everyday use. Fascinated by the transformation of brass over time, Picus products are meant to grow and mature with their owner.
Measurement:
5.5" inches long. 0.7 ballpoint 
Materials: 
Oxidized brass. 
Care Instructions:
Brass will naturally patina over time. Oil and air will naturally darken this piece and make it shinier. This is part of its natural beauty. Do not use chemicals to clean. If exposed to water or moisture for long periods of time, it may cause the metal to change color quicker or spot.
All stationary items, including pens, are final sale.  
Share