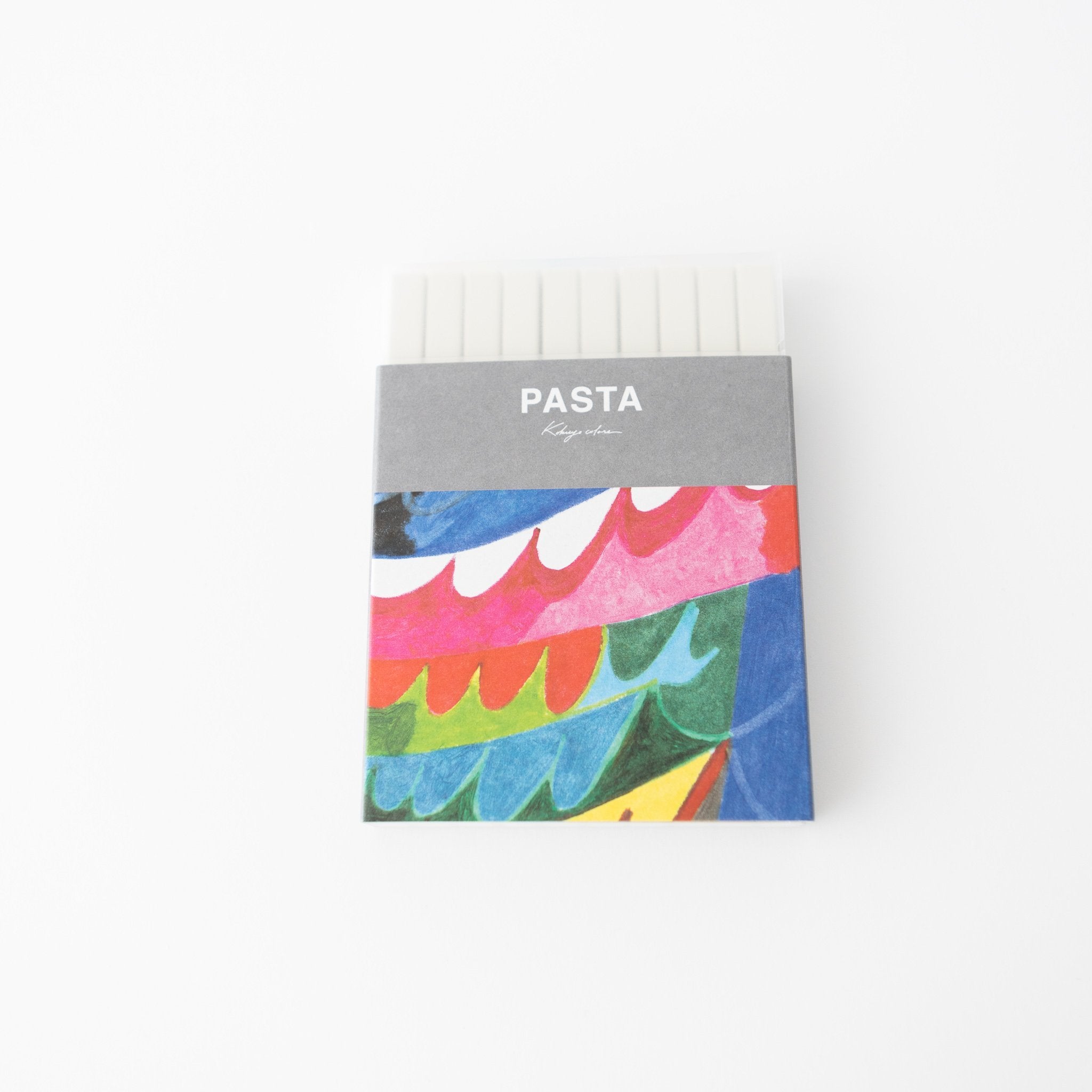 Kokuyo "PASTA" Markers - 10 Color
Description:
Kokuyo PASTA soft markers are a water based gel marker that feels like a crayon or a pastel - perfect for shading, layering, highlighting and drawing.  The marker has a 4mm by 7mm square core that can be pushed out with a knob at the back of the marker.  Refillable and fun to use, these markers are great for kids, adults and stationary enthusiasts!
Measurements:
5.25'' x 4'' x .75'' (box size)
History: 
Kokuyo Colors is a pioneer in innovative writing and drawing tools.  In 2018, Kokuyo started a new initiative called   "Kokuyo Colors", which aimed to create a new type of drawing tools for adult, and PASTA is the first product from the initiative.
Materials:
Polypropylene core with aqueous pigment
Variation: 
10 colors are included in the set: red, orange, yellow, green, blue, purple, pale orange, brown, gray and black.
Care Instructions:
Close the cap of the markers after use to prevent drying out.  Do not push the core out more than is needed, or push down too hard on the core - it may cause the core to break.
This item, along with all stationary, is final sale.
Share