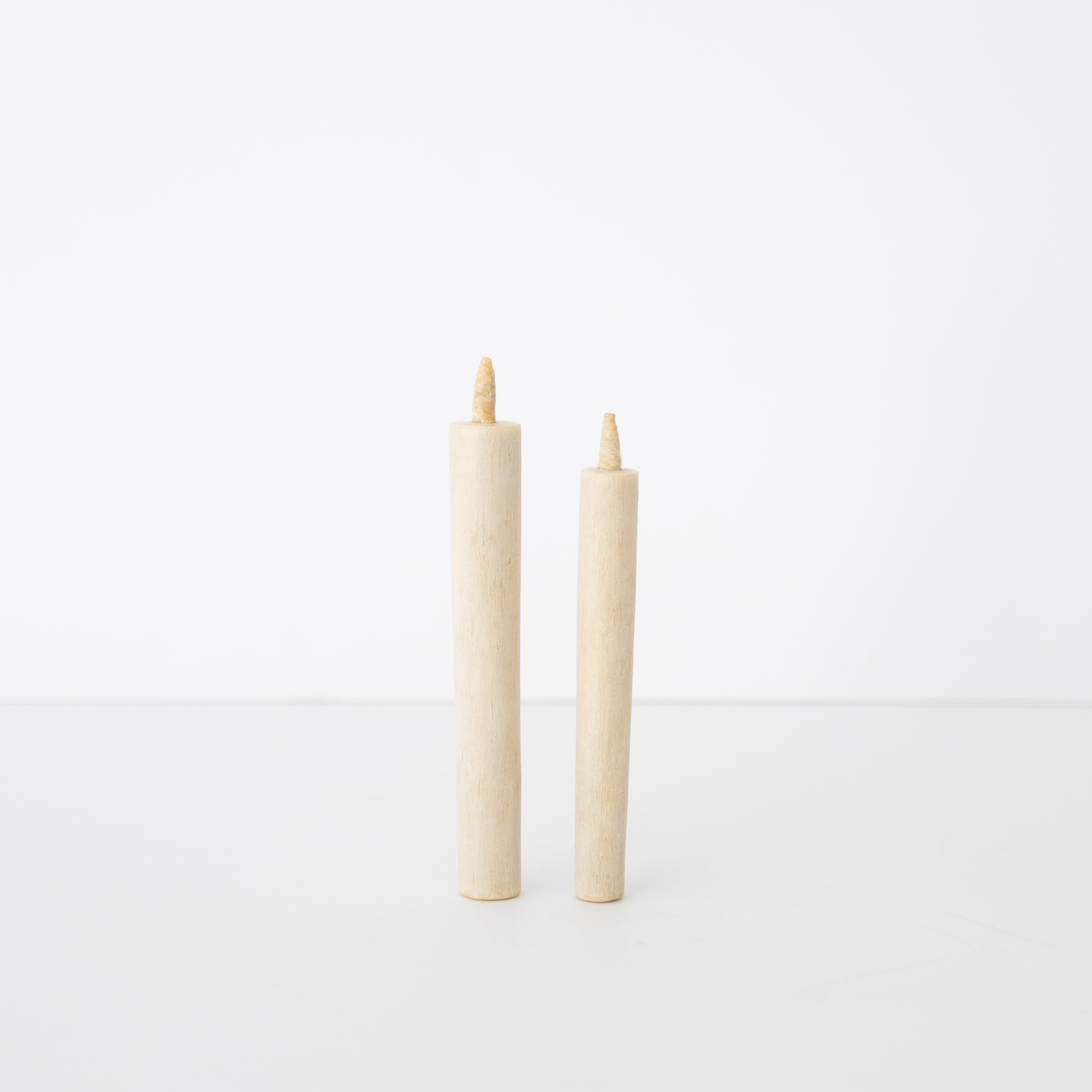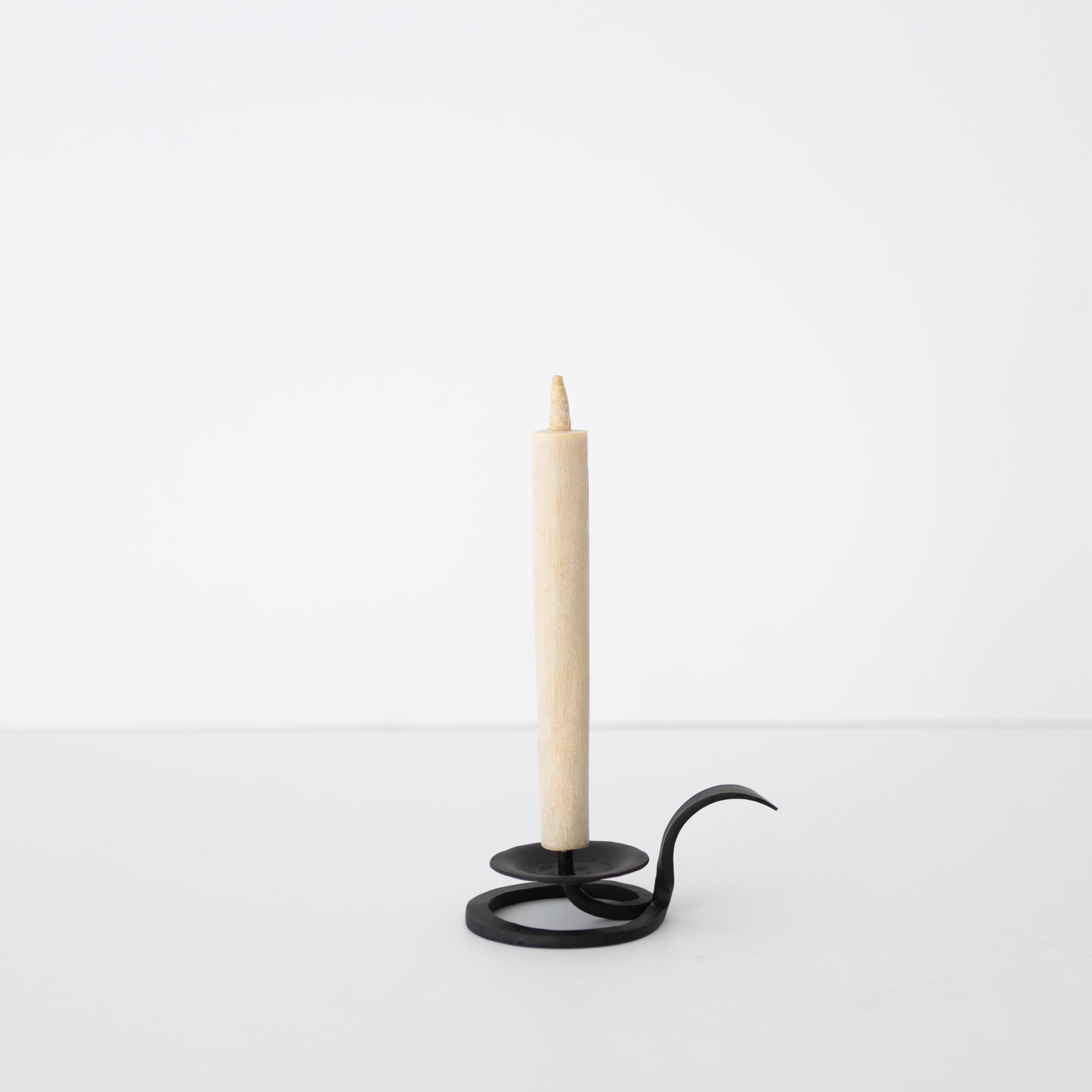 Omori Warosoku Haze Wax Candles (Iron holder not included)
Description:
While many candles on the market today are made from petroleum, Omori Warosoku candles only use ingredients that come directly from nature.  Made from 100% natural sumac "haze" (pronounced hah-zay), a type of scarce wax found only in East Asia, Omori craftsmen make each candle by hand, scooping 115°F degree wax without any protective gloves to layer them around a solid rush fiber wick.  The wider the candle becomes, the larger the flame it produces.  Omori's process of building these candles layer by layer liken them to the rings on a tree.  Due to the natural material used, they are non-toxic with little odor and soot when the candle light is put out.  Enjoy the larger in size flame with its distinct and hypnotizing 'tremor'.  
Measurements:
6.7'' L / Burn time: 150 minutes (2.5 hours)
7'' L / Burn time: 270 minutes (4.5 hours)
History: 
For more than two centuries, the Omori Warosoku Workshop has been dedicated to upholding the time-honored art of candlemaking through methods handed down from Japan's Edo period (1603 - 1867). Nestled in the tranquil mountain village of Uchiko, Japan, Ryotaro Omori, the seventh-generation master craftsman, carries forward this legacy. He diligently imparts his expertise to aspiring candlemakers, who typically undergo a rigorous apprenticeship under his guidance for a minimum of ten years before attaining the status of a certified candle artisan.
Materials:
100% natural sumac HAZE (pronounced hah-zay)
Rush core
Japanese paper
Silk fiber
Variation: 
Due to the natural material and handmade nature, each candle will show slightly variation.
Care Instructions:
Do not leave a lit candle unattended.  Keep away from children.  Be careful not to cover the candle light or knock it over.
Returns must be made within 2 weeks in original, unused condition with all packaging for either 1. Store credit for the full amount or 2. Refund - minus a 20% restocking fee.
Tortoise does not cover the cost of return shipping or the cost of re-shipping an exchange
, and the cost of shipping for returns and exchanges is the responsibility of the customer. 
Share