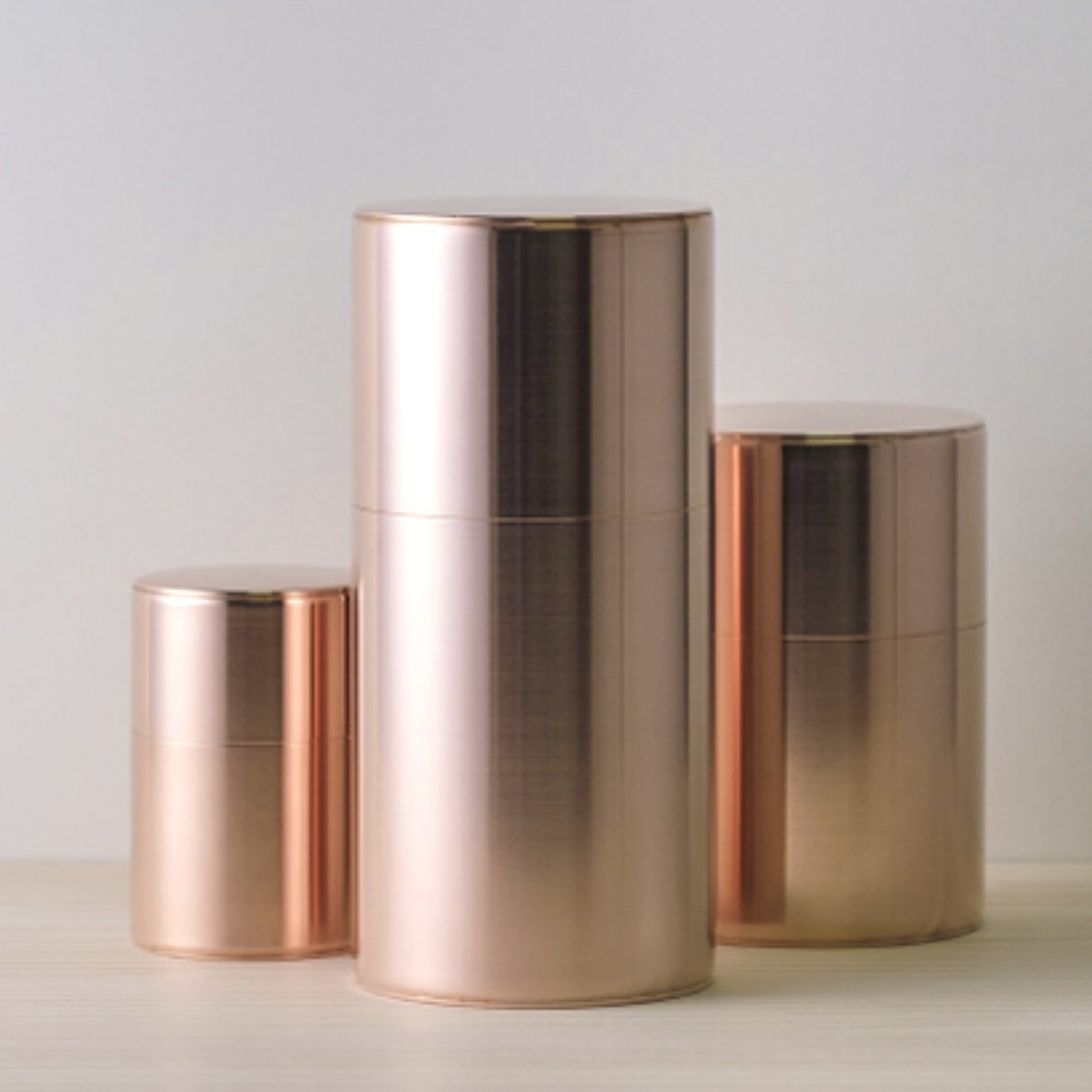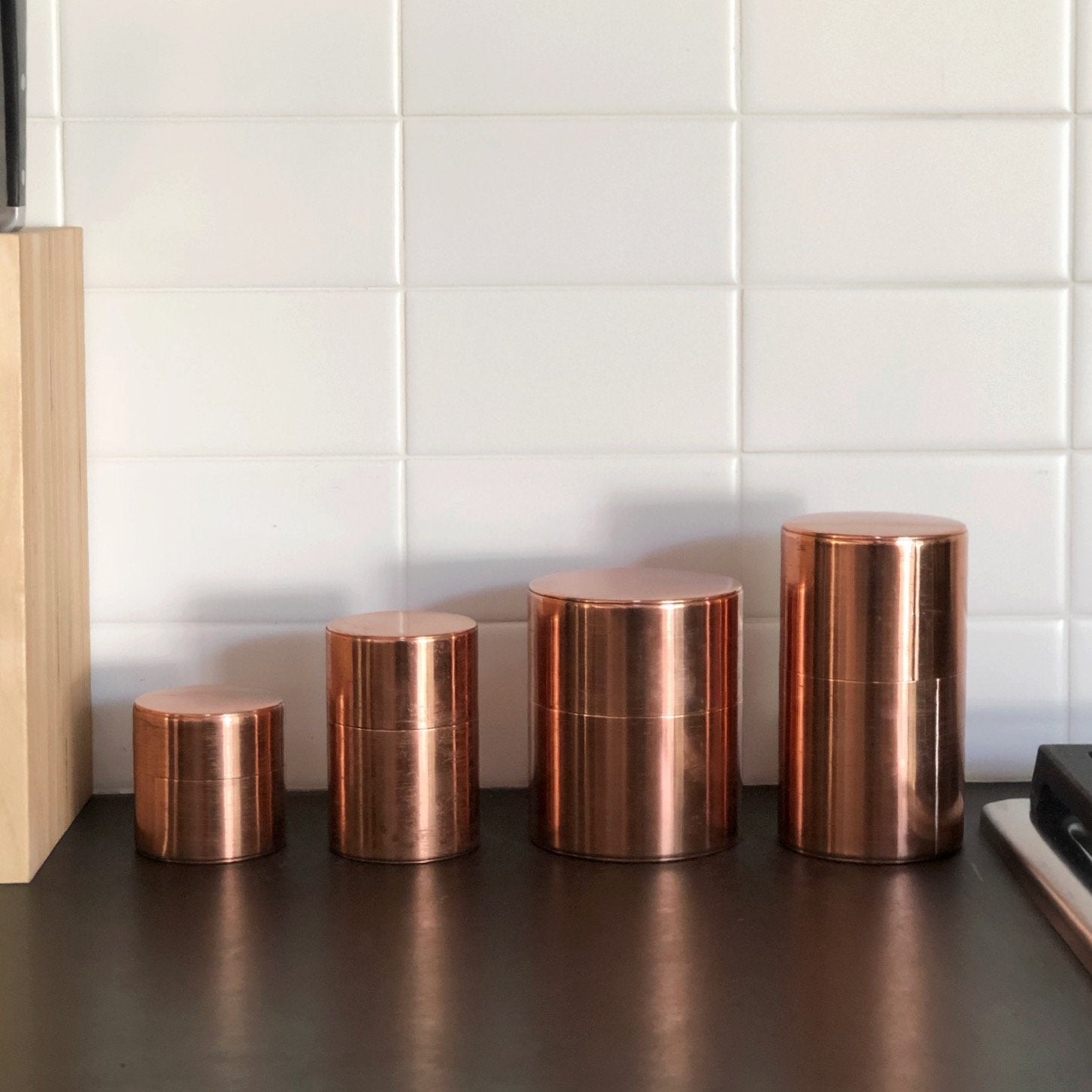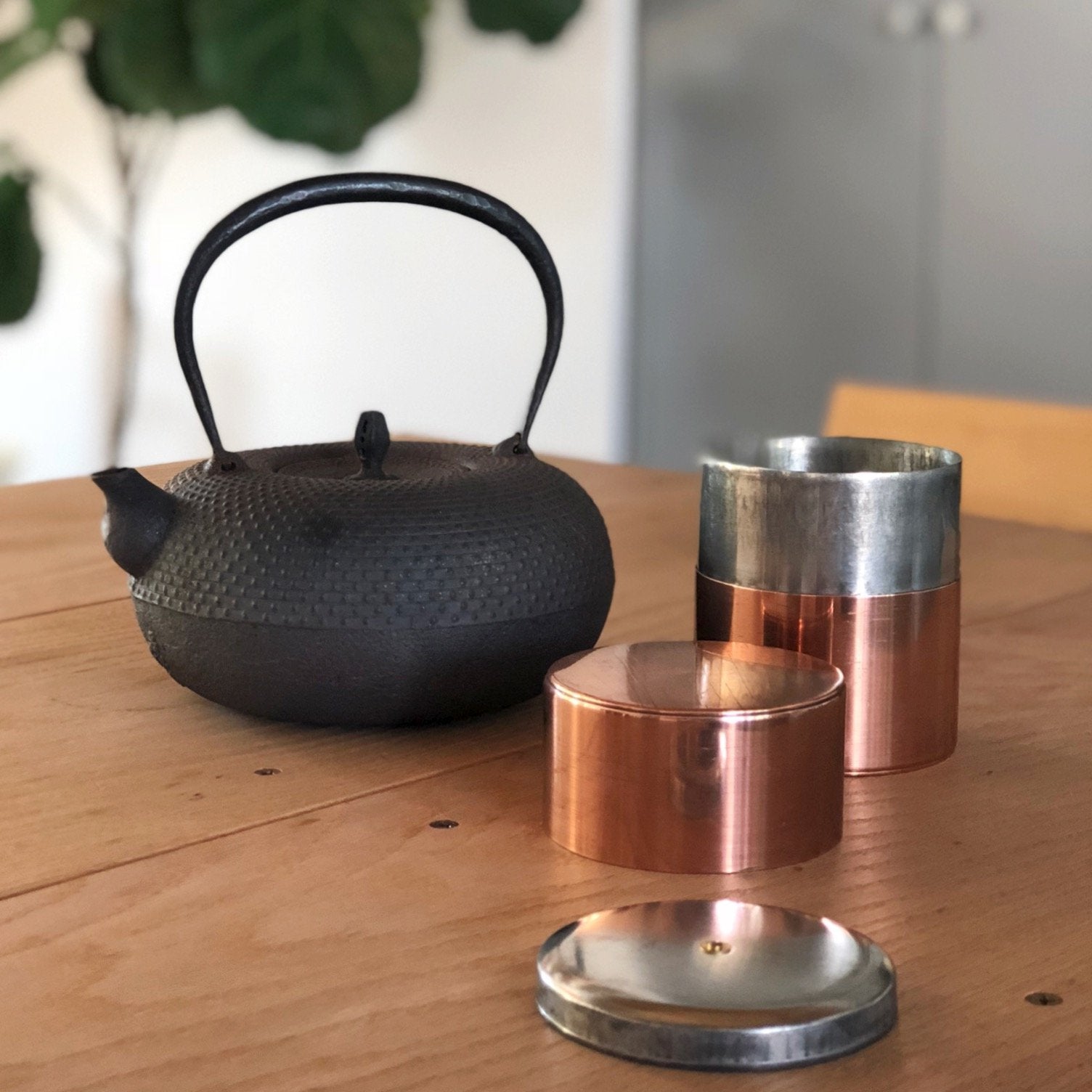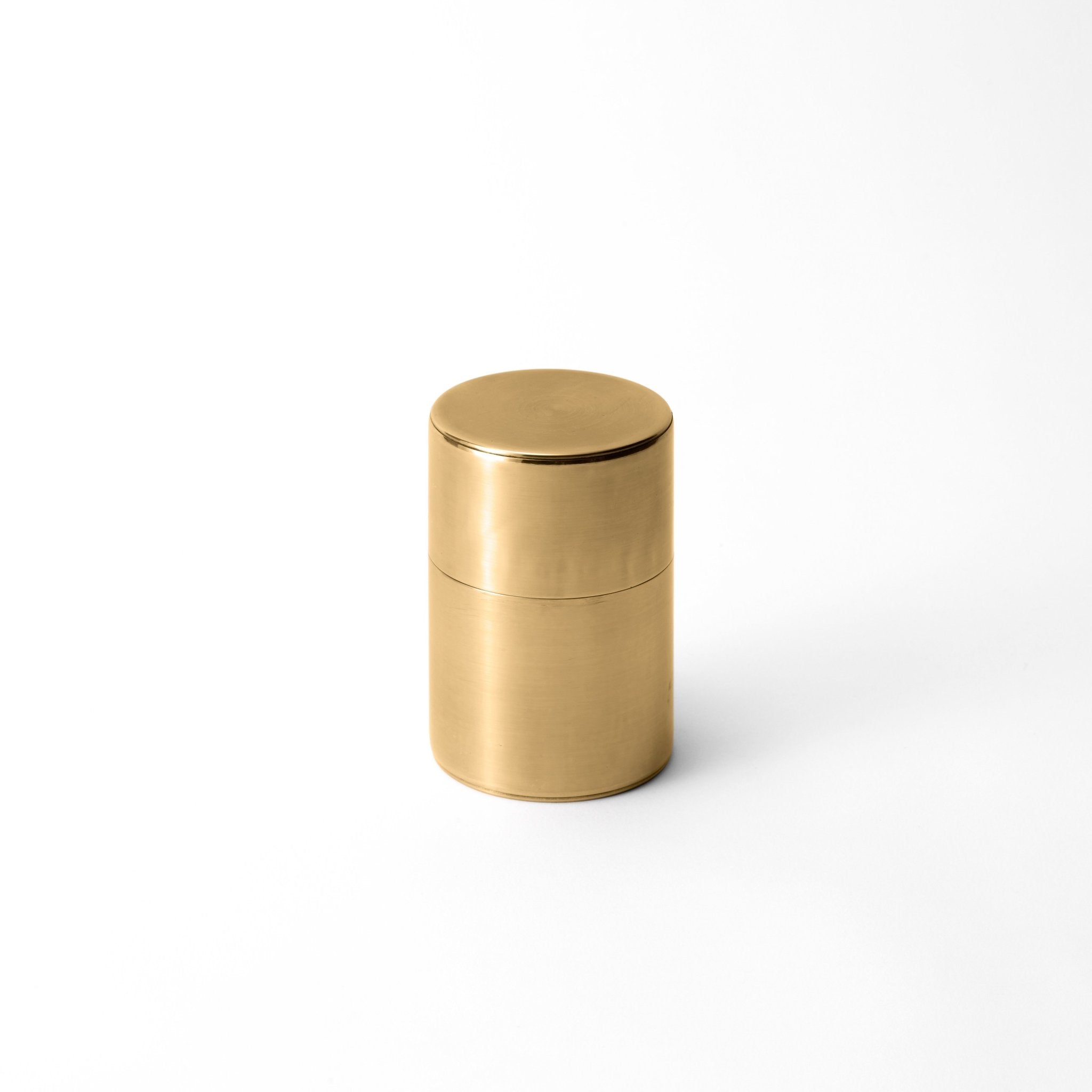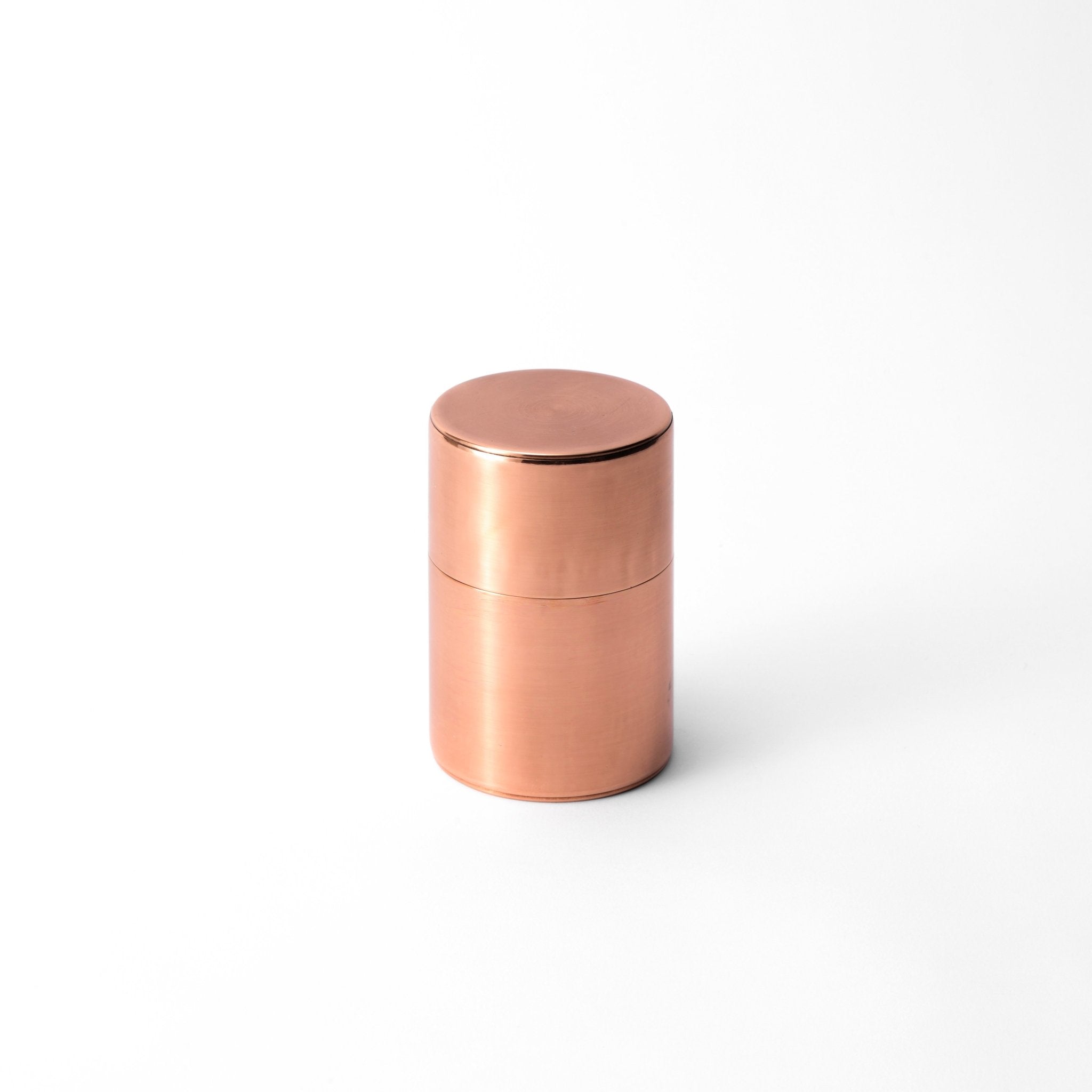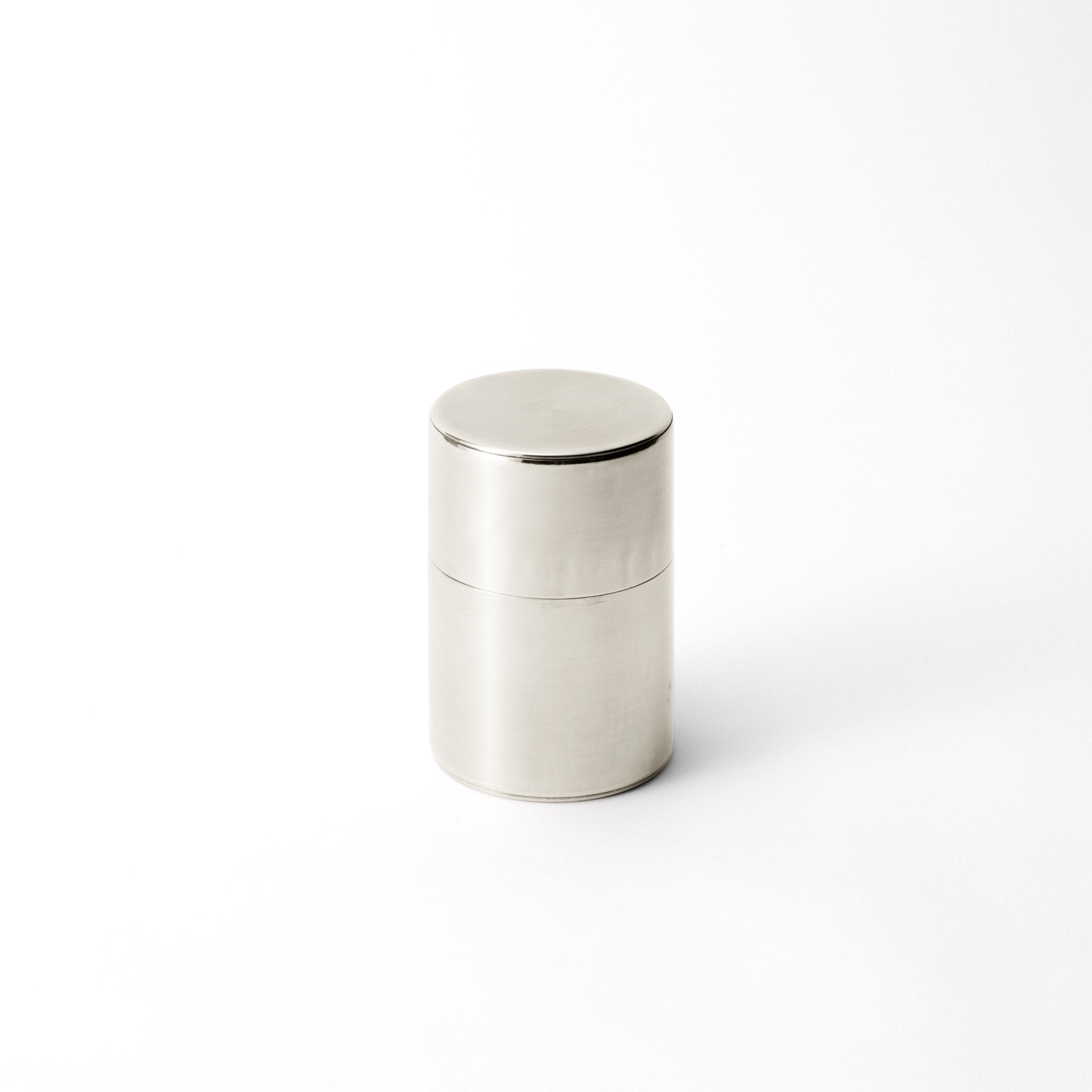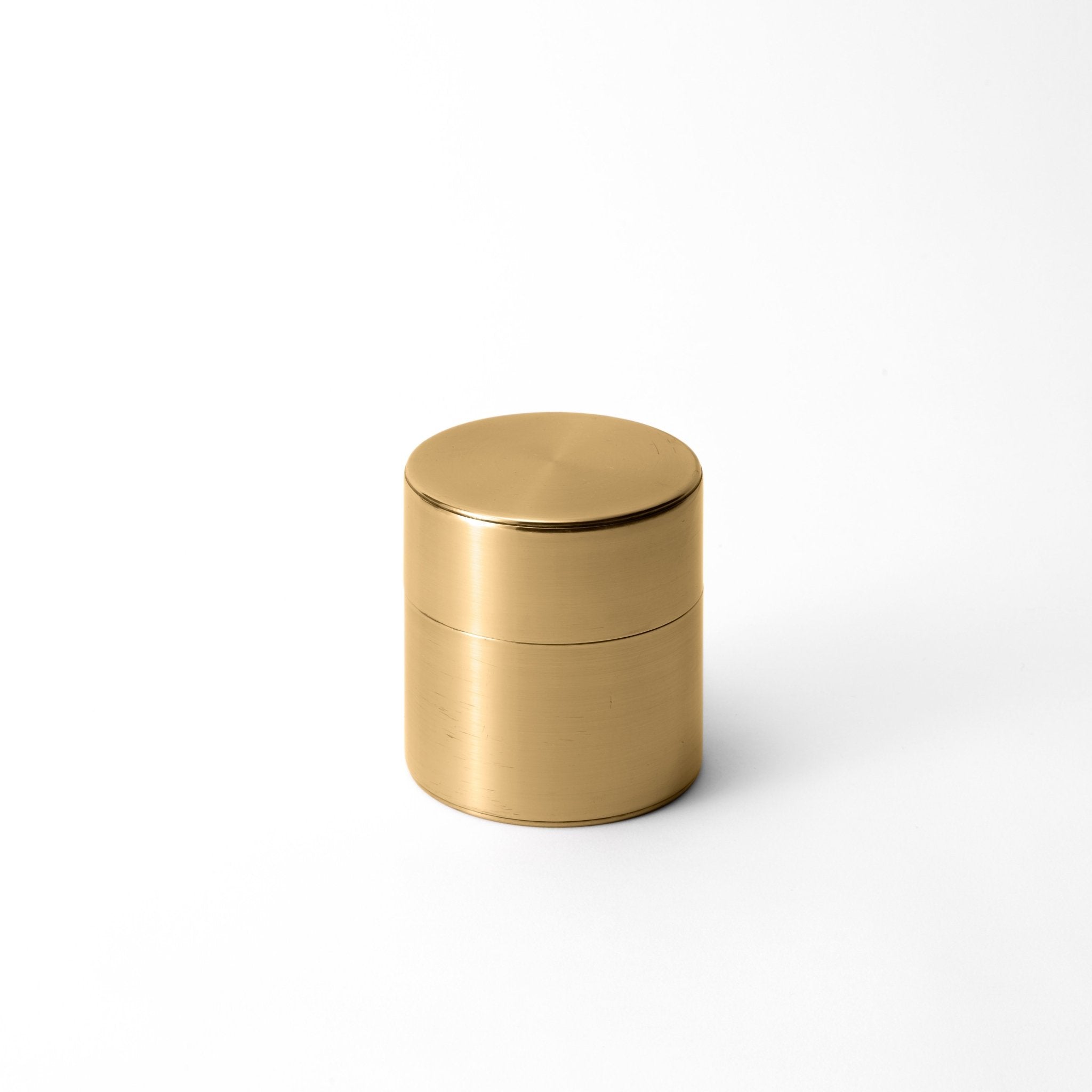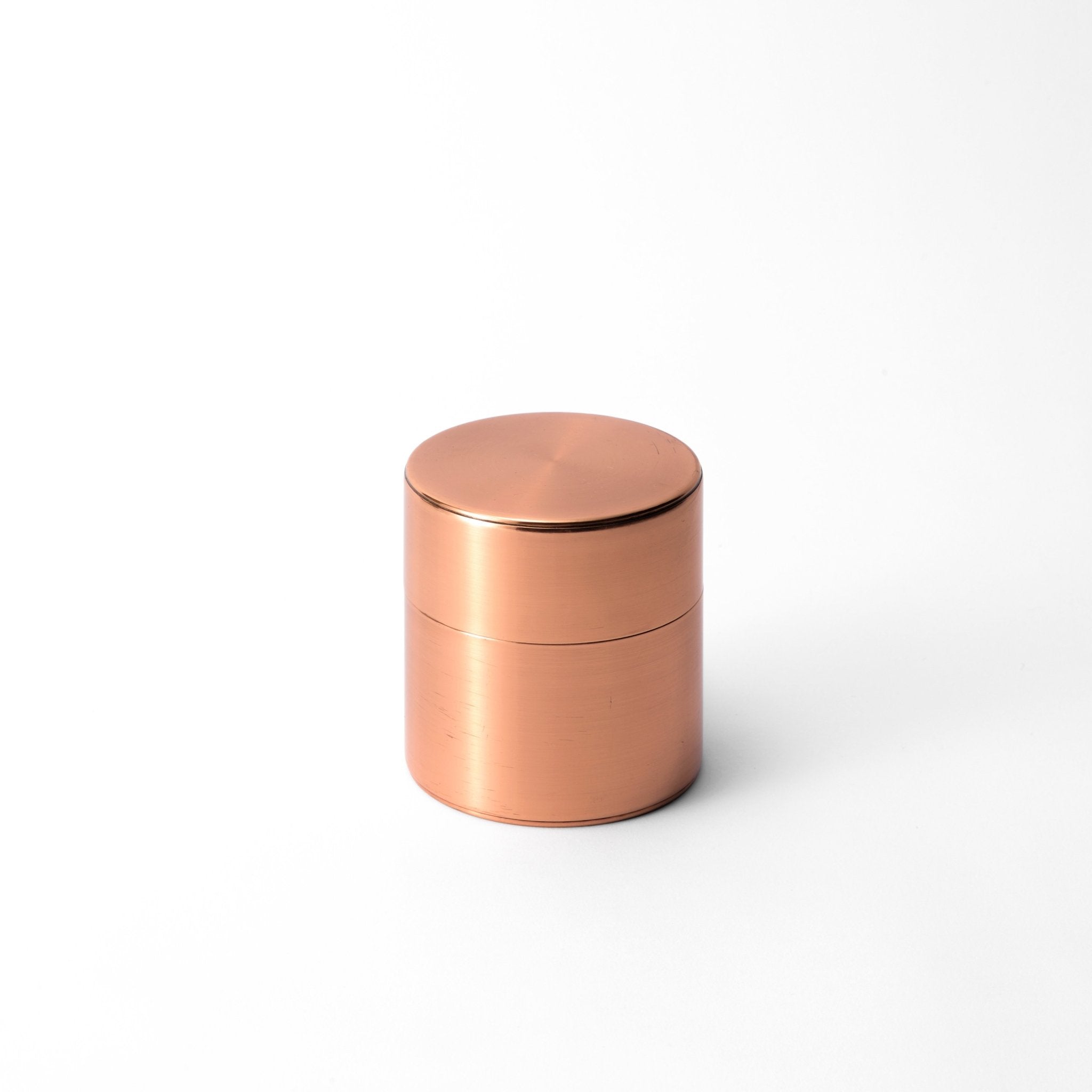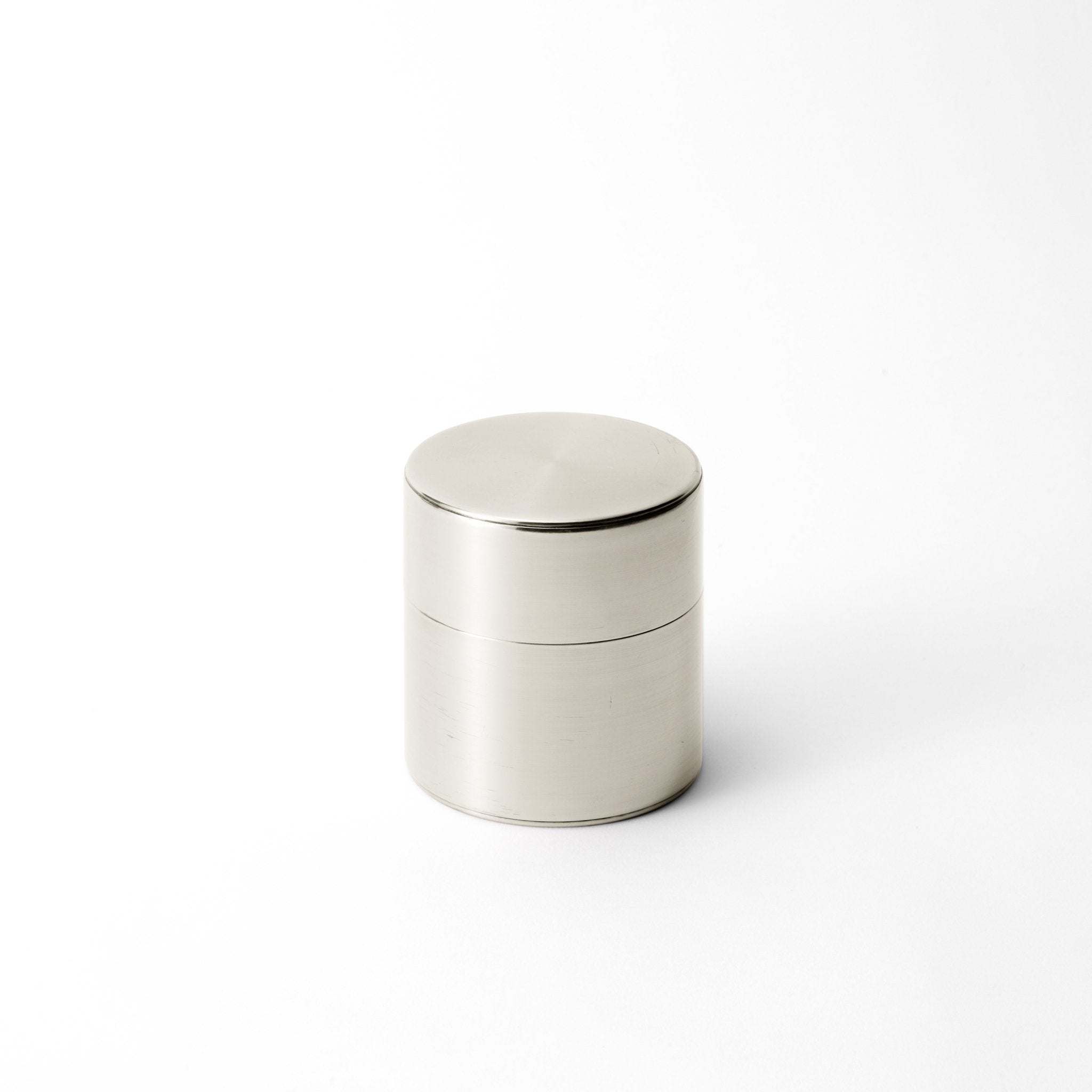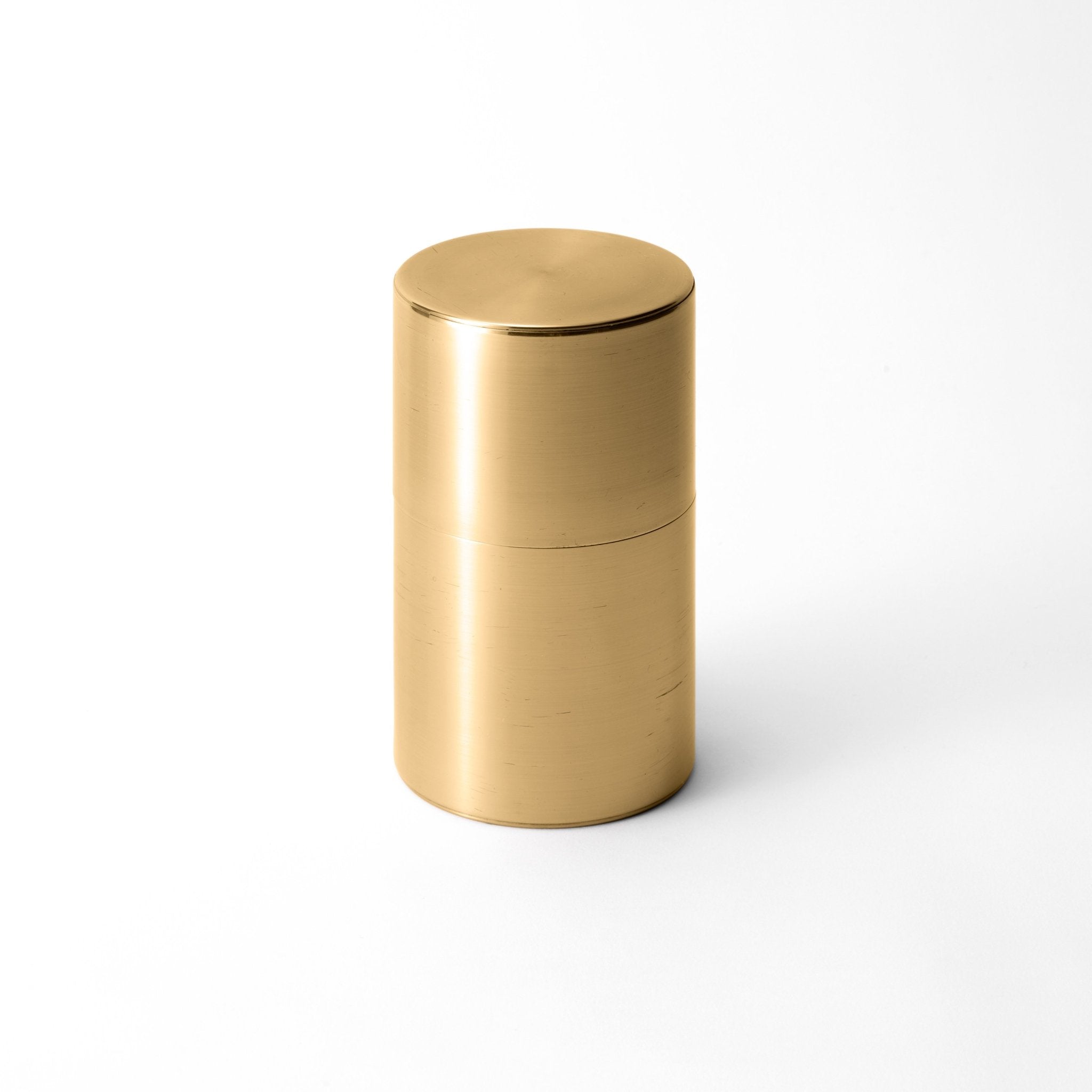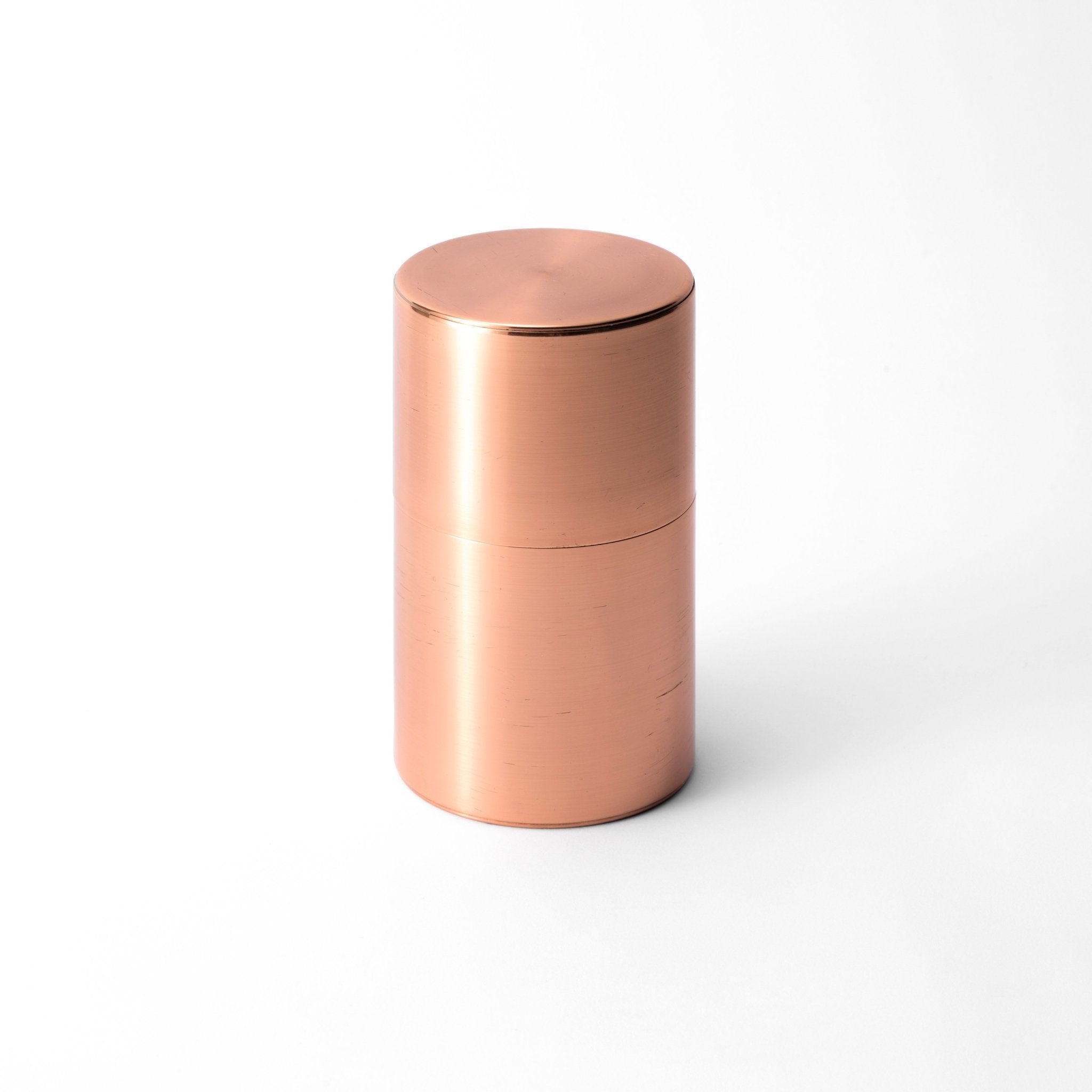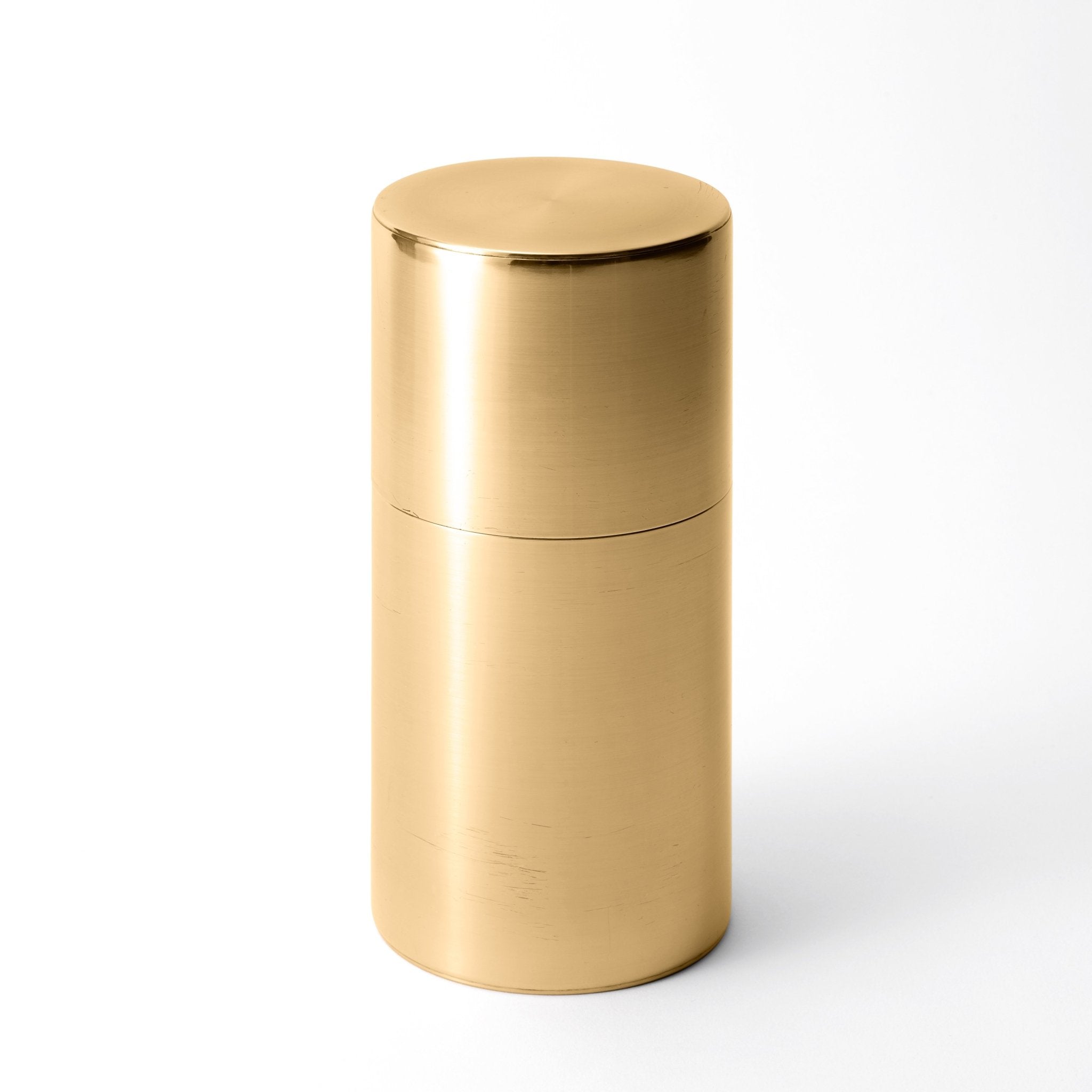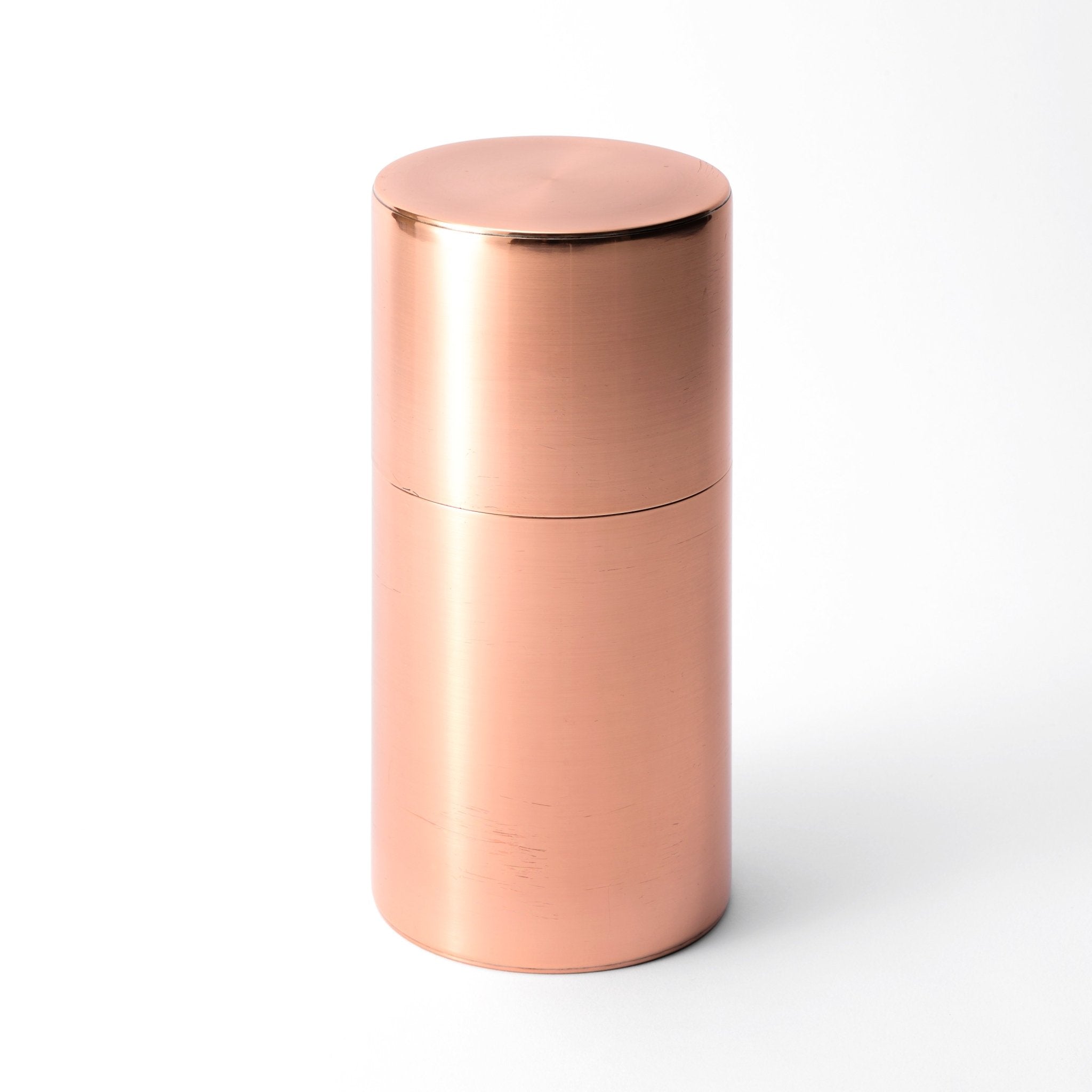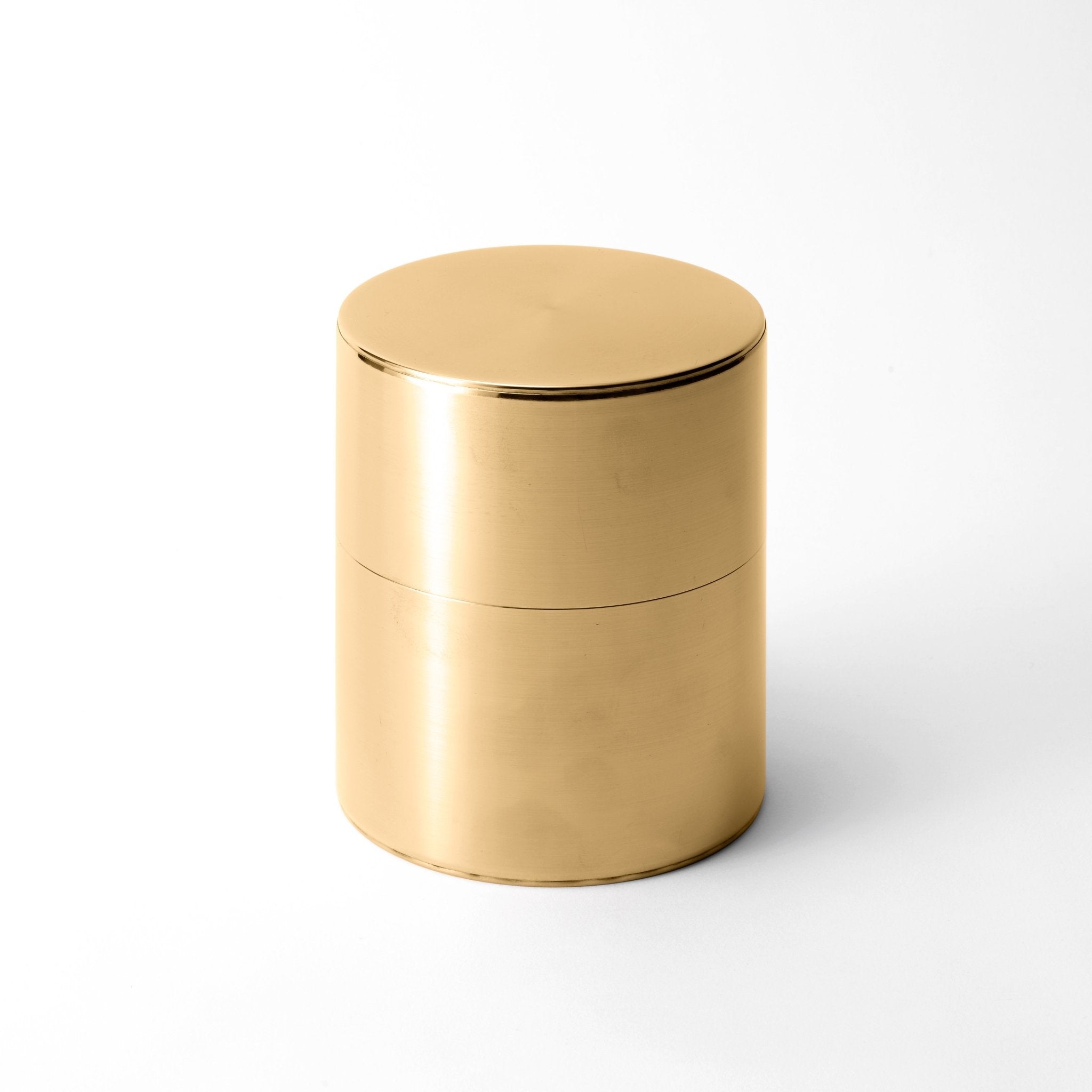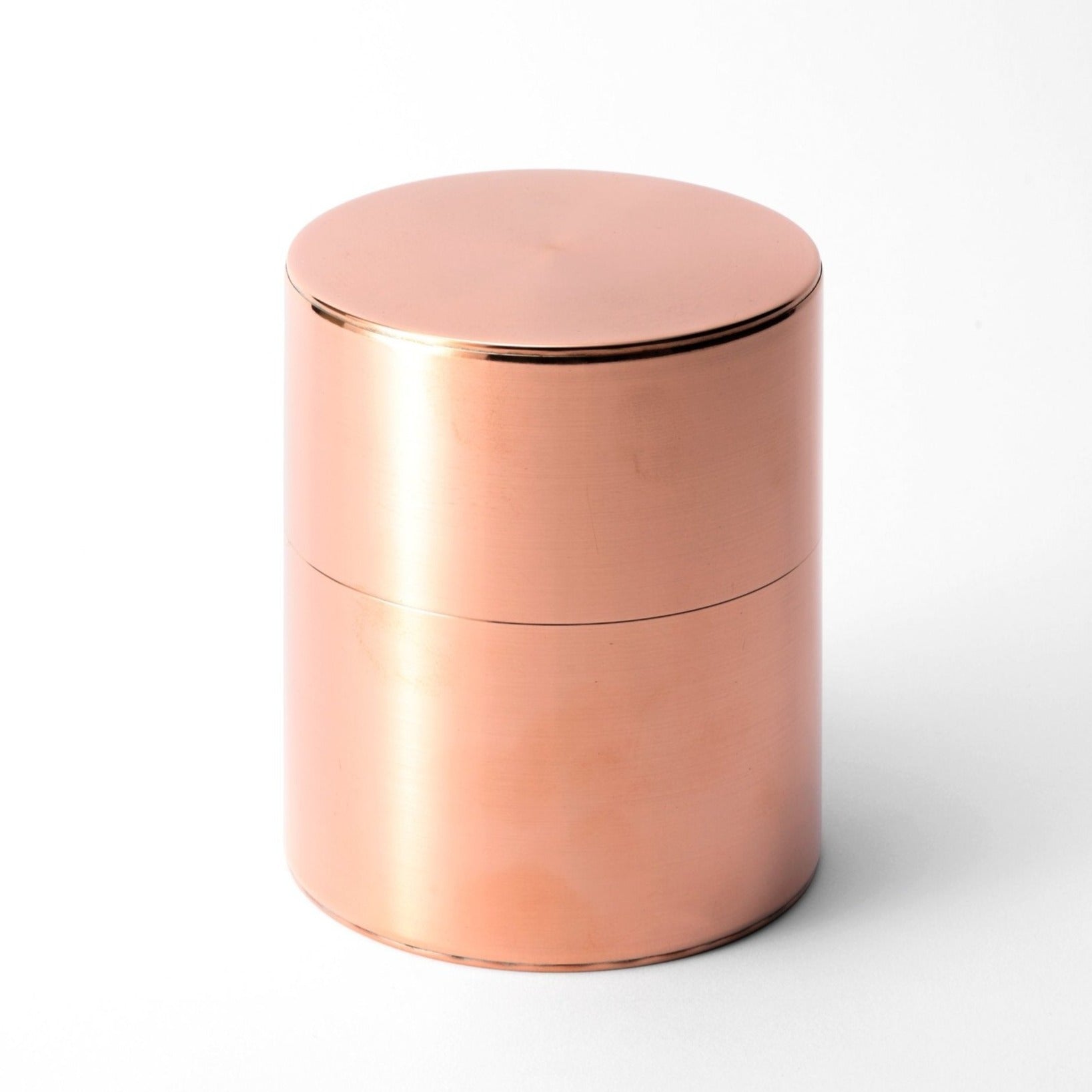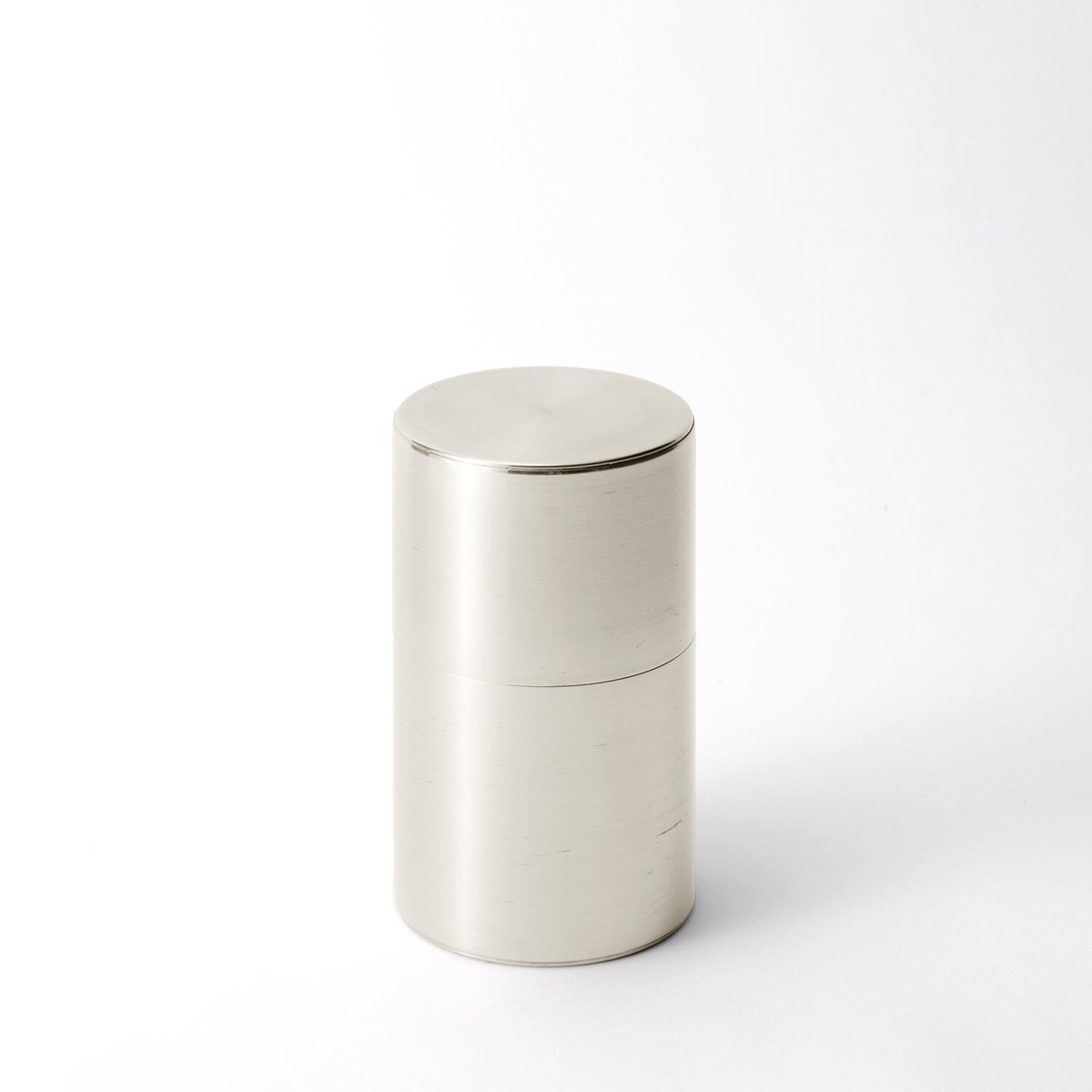 Description:
Handmade in Kyoto by a 6th generation craftmaster, Takahiro Yagi, KAIKADO canisters are known in Japanese as chazutsus and principally used for storing tea.  However, KAIKADO canisters can also store a variety of non-tea items inside including coffee, seeds, beans - anything that must be kept away from moisture. Each canister is made entirely by hand with methods so precise that each canister lid will close on its own without unnecessary pushing or pressing. Simply line up the visible seams on the side of each canister and observe the lid descend on the canister's body all on its own. Slowly and gently, you'll be able to hear the faint sound of air gently expelling from the caddy so you know it's becoming airtight.

Measurements:
100g canisters - 3.75'' H x 2.55'' D
120g canisters - 3.18'' H x 3.07'' D
200g long canisters - 5.35'' H x 3.07'' D
200g wide canisters - 4.33'' H x 3.62'' D
400g long canisters - 7.75'' H x 3.62'' D
400g wide canisters - 5.11'' H x 4.25'' D

History: 
Since 1875, only one family in Kyoto has single-handedly produced KAIKADO canisters, using an original technique with over 130 steps. These traditional tea canisters posses a beauty that is revealed over time -- their metal surfaces changing color as they age. Currently KAIKADO is led by 6th generation craftmaster, Takahiro Yagi, who continues the legacy of his family, while he moves KAIKADO forward in the spirit of innovation and positivity to create canisters for future generations.


Materials:
Brass canister - Tin (inner) Brass (outer)
Copper canister - Tin (inner) Copper (outer)
Tin canister - Tin (inner) Tin (outer)
Variation: 
Each tea canister is wrapped carefully in white washi paper. Once the paper is unwrapped, the canister's oxidation process will immedidately begin.  For this reason, KAIKADO canisters are all final sale. The metal surface of the canister will naturally patina and age depending on its environment.  Combined with natural oils from your hand, air, light, and amount of use, each canister will obtain a beautiful and unique appearance over time!
Care Instructions:
Never wash the tea canister as water or other cleaning products, as it may cause the surface to tarnish unevenly. Do not put the canister in freezer or refrigerator as it is susceptible to moisture. All canisters will undergo subtle changes in color tone over time: Copper (2-3 months), Brass (1-2 years), Tin (3-5 years). Like fine wine,
chazutsus
appreciate with age.
Daily care includes removing the lid gently without twisting - to prevent any warping of the metal body or lid. When closing the canister after use, simply align the lid and body following the seams on the side, with the lid gently placed on top of the body.  Watch it slowly descend on its own and hear the air being pushed out to seal. Do not push the lid down with force or it may warp the structure over time. Once the lid descends so it is mostly closed, gently push the lid at the last moment to prevent air from entering the caddy, sealing it to be airtight.
Cleaning: Simply use a soft cloth to dust off your canister and lovingly caress the body of the chazutsu everyday to impart an enchanting sheen that will create a slow and subtle color change over time. Remember to avoid having your canister on the kitchen counter when you're spraying cleaning products or it may spray onto the canister and create unwanted tarnish.


Kaikado canisters are FINAL sale
Share