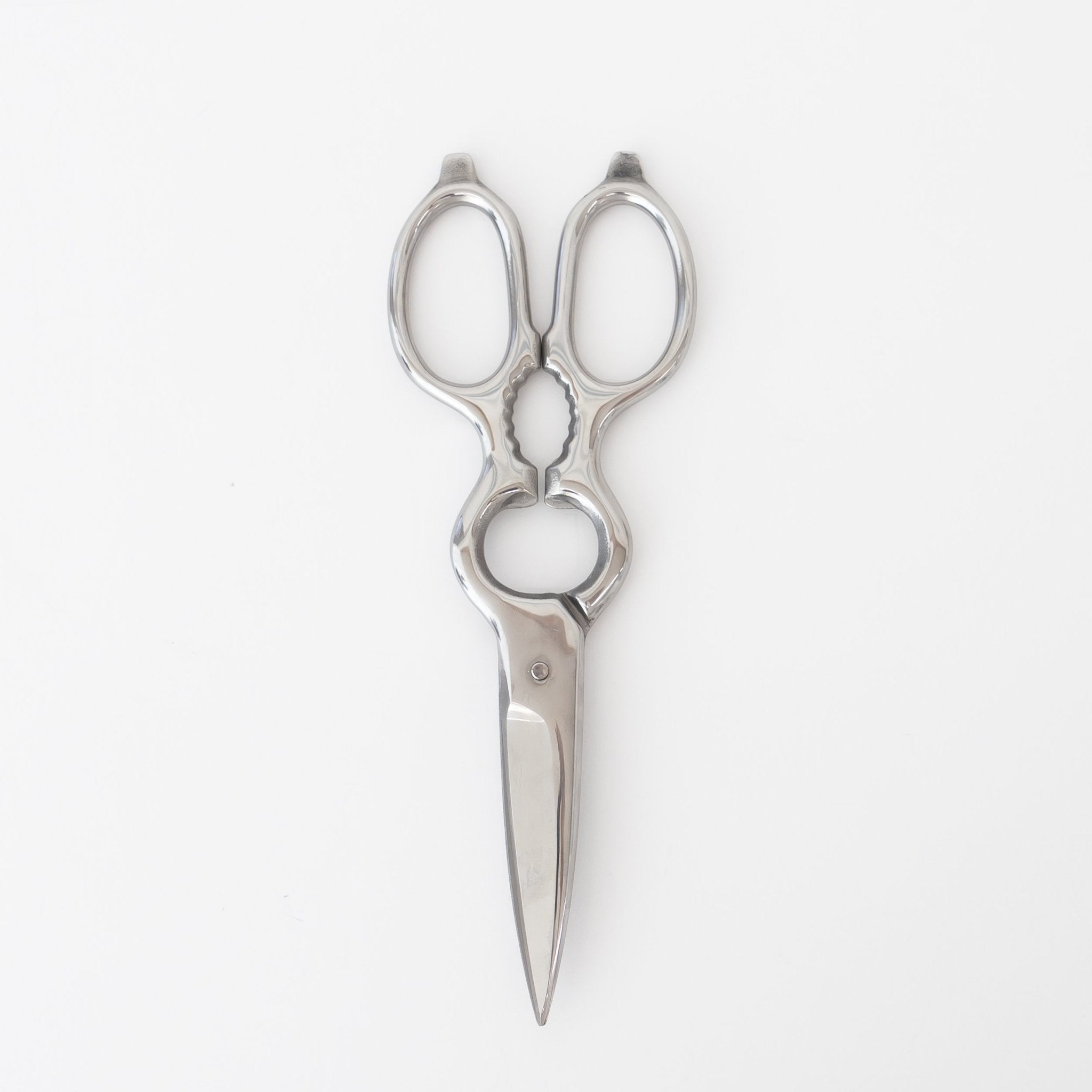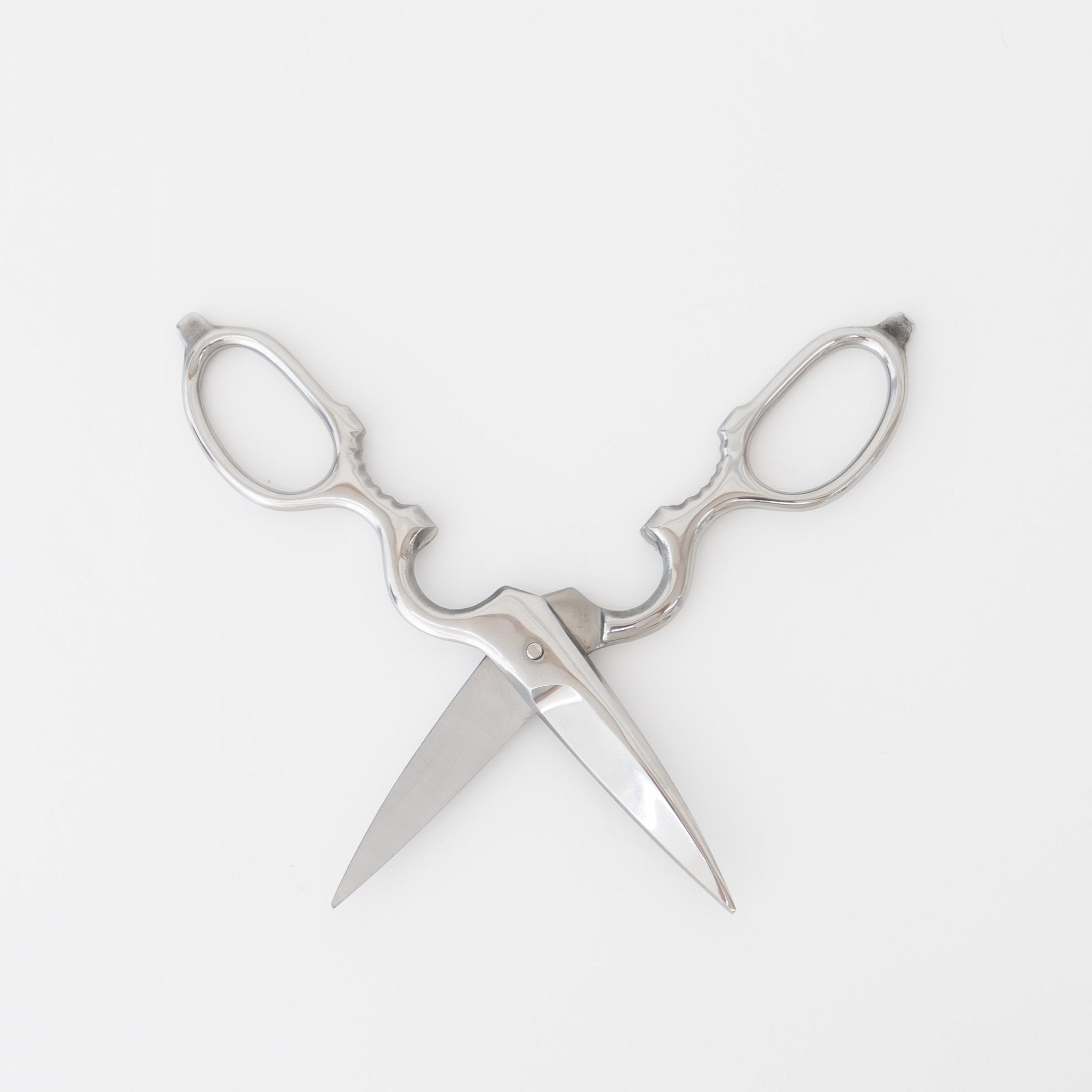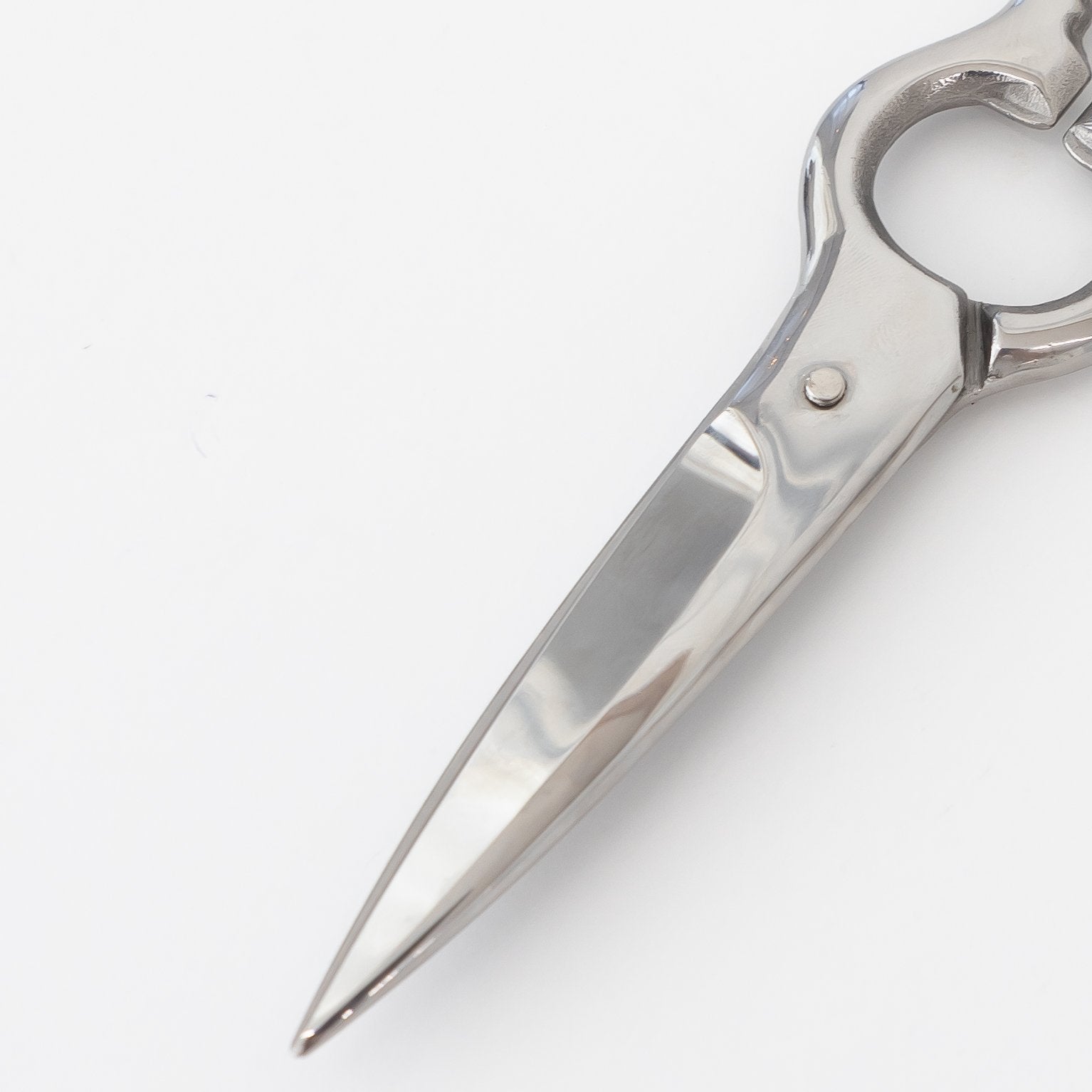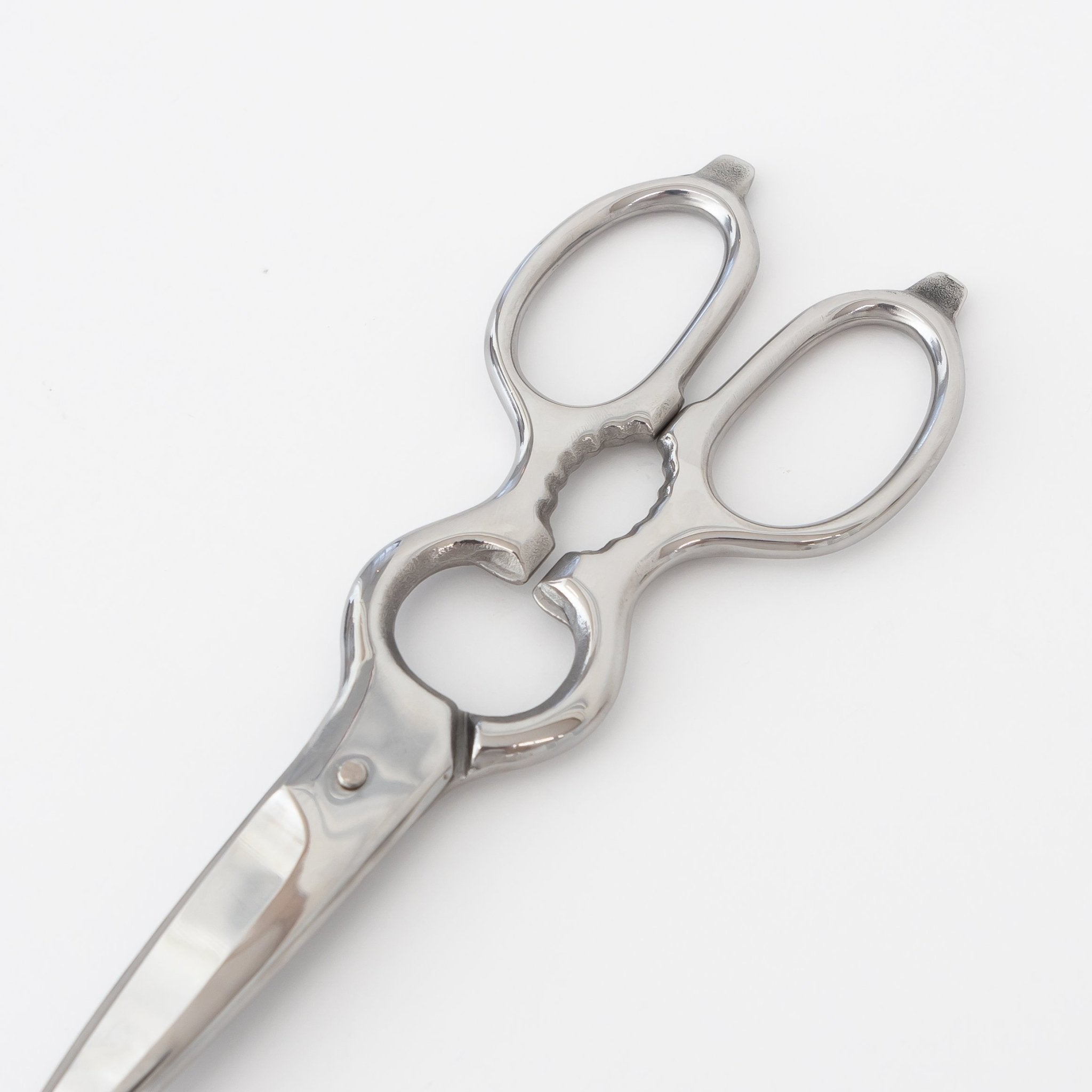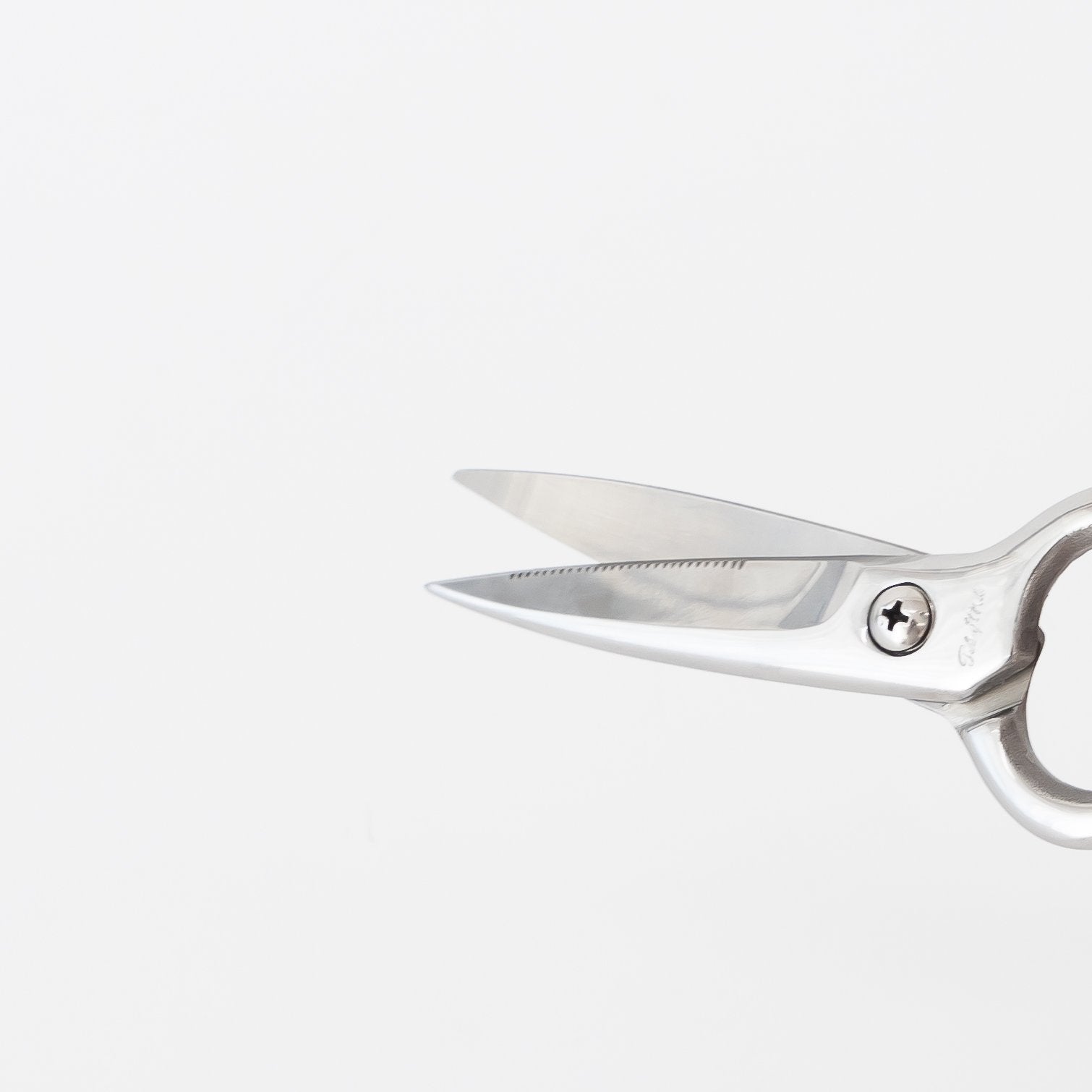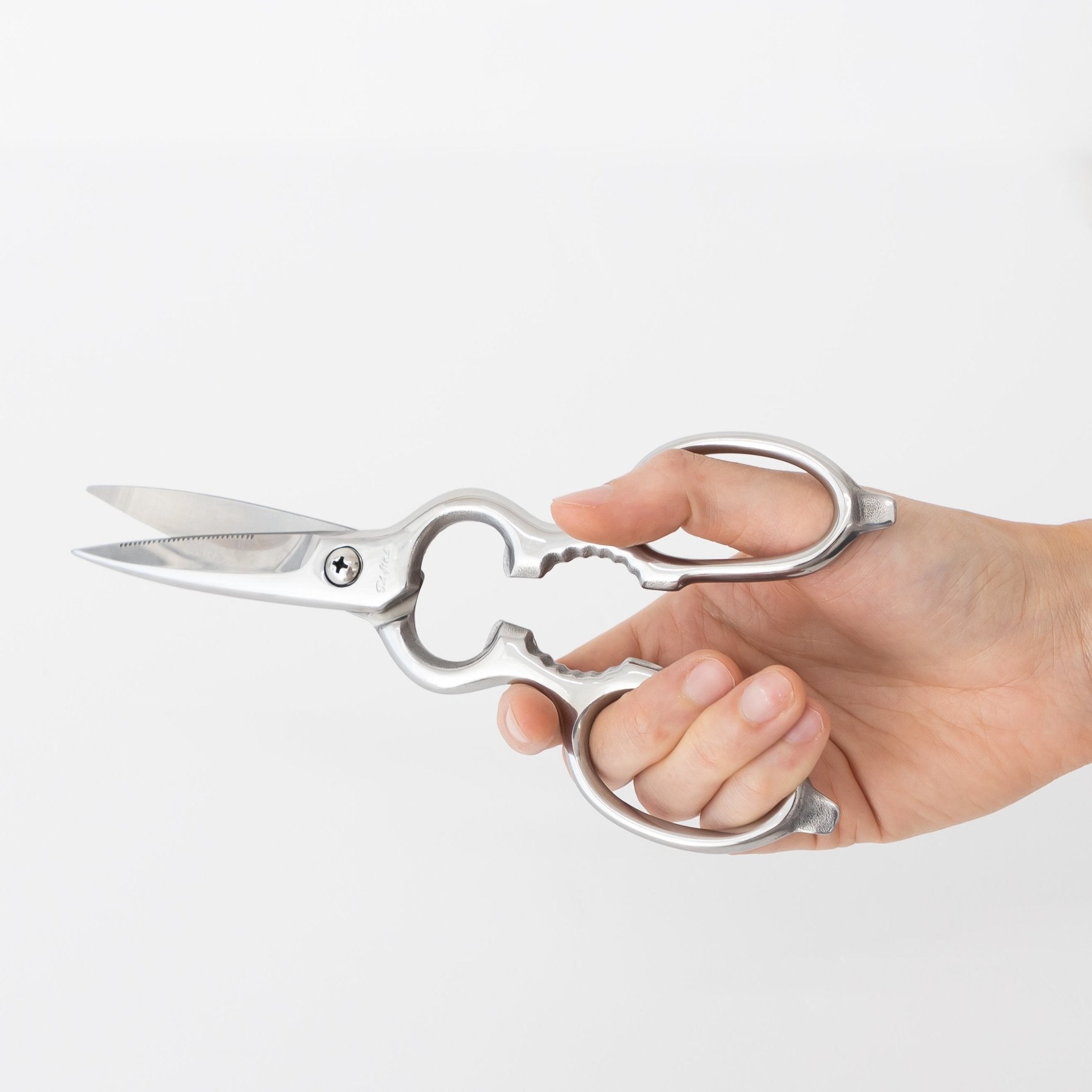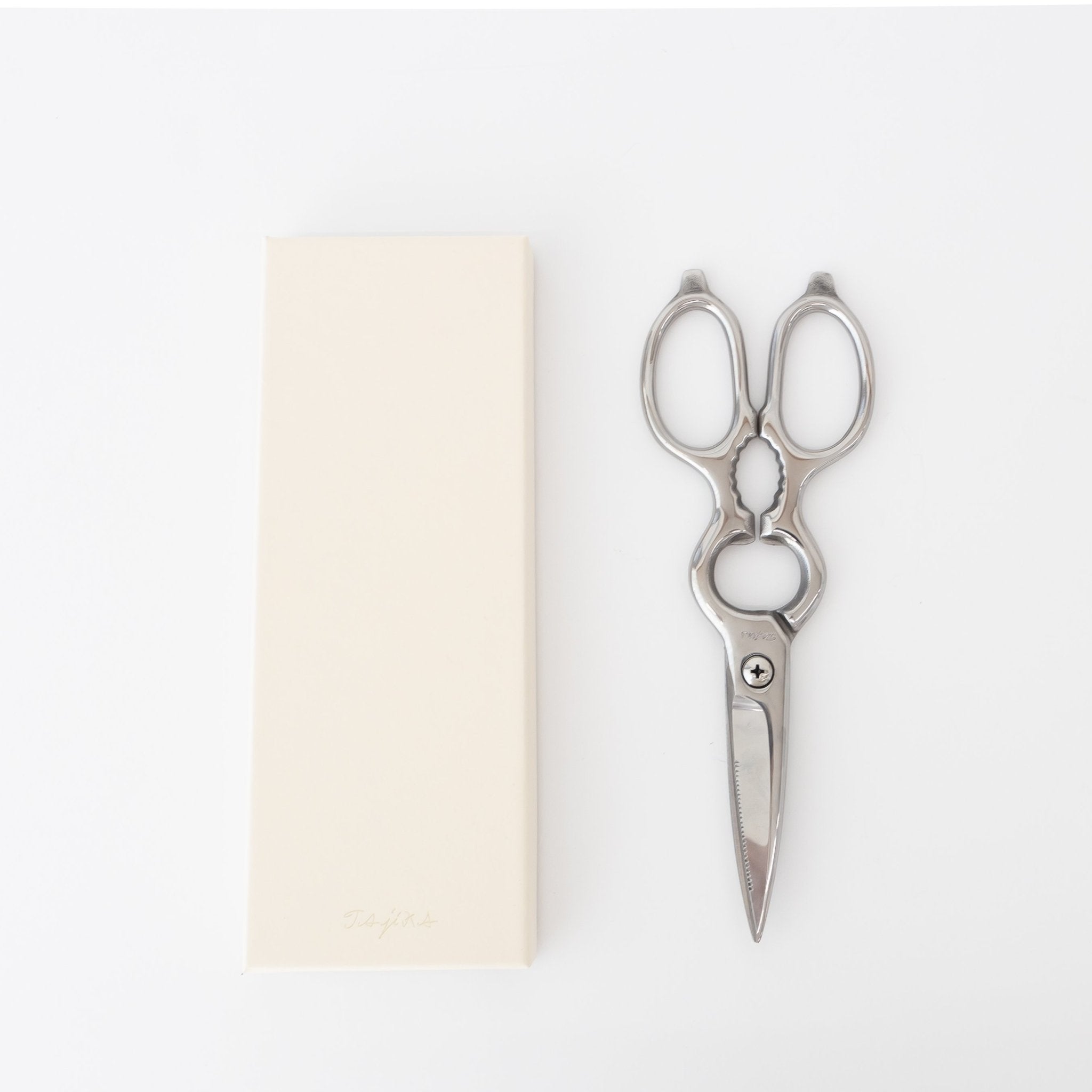 Description:
Like a Swiss army knife, these stainless steel kitchen scissors are designed to be multifunctional, capable of prying cans open, cracking nuts, opening bottles, and, of course, cutting anything from basil to plastic—perfect for saving space in your kitchen drawer. A prong atop each handle opens cans, the wavy-edged central opening below the handles cracks nuts and the next opening acts as a bottle opener. The scissor's blades perform a clean, crisp cut.
Measurements:
8" x 3" (Length x Width from handle to handle)
History: 
Tajika Haruo Ironworks, located in Ono, Japan, is a 4th generation business producing handcrafted scissors and shears since the Showa period. Father and son, Takeo and Daisuke Tajika, forge, shape and sharpen each piece by hand – using techniques handed down for centuries. Tajika is one of the very few businesses in Japan still crafting scissors by hand. Each scissor is a masterpiece, perfected over many lifetimes.
Materials:
Stainless steel
Variation: 
Each pair of scissors is hand forged and sharpened using traditional methods.
Care Instructions:
Dishwasher safe
Returns must be made within 2 weeks in original, unused condition with all packaging for either 1. Store credit for the full amount or 2. Refund - minus a 20% restocking fee.
Tortoise does not cover the cost of return shipping or the cost of re-shipping an exchange
, and the cost of shipping for returns and exchanges is the responsibility of the customer. 
Share