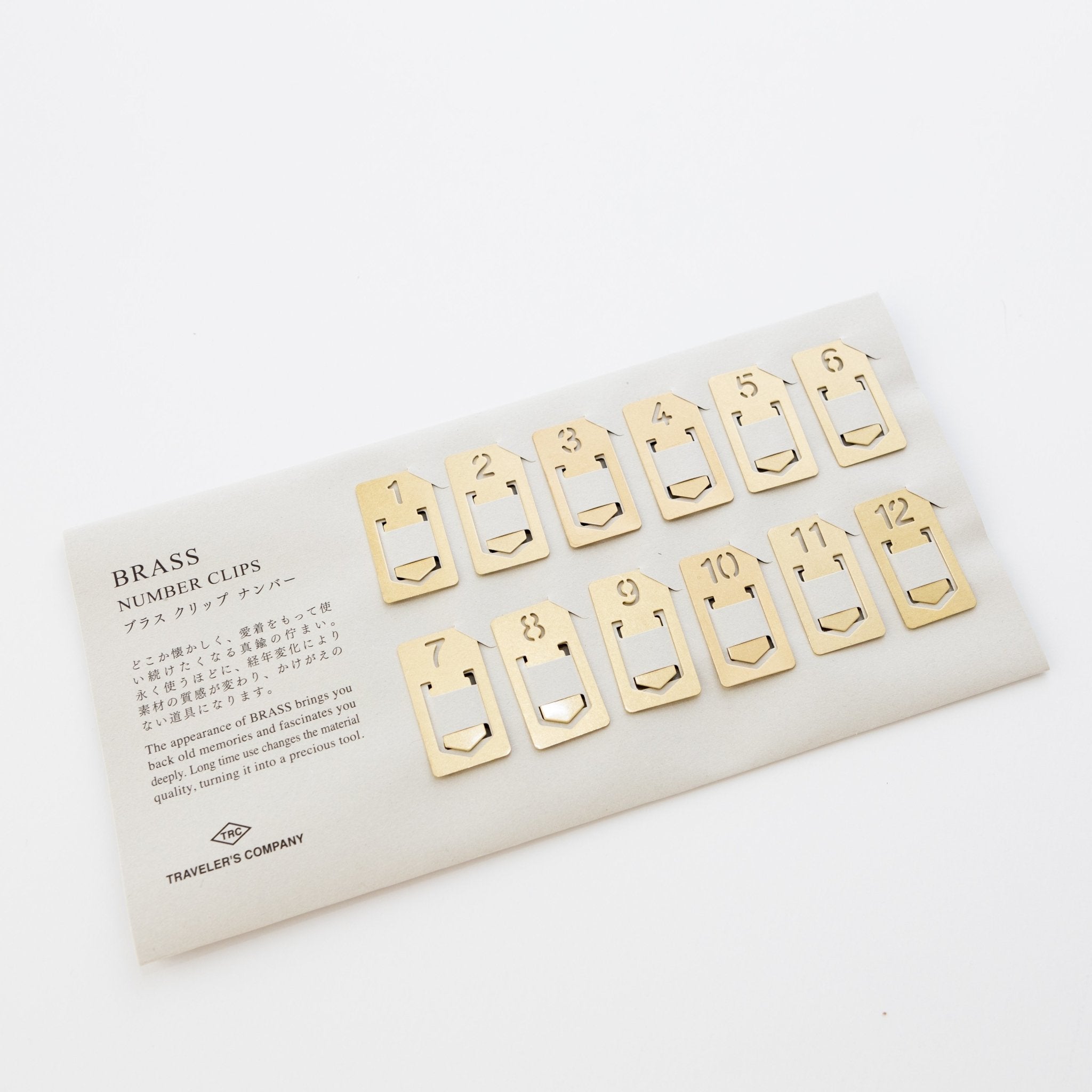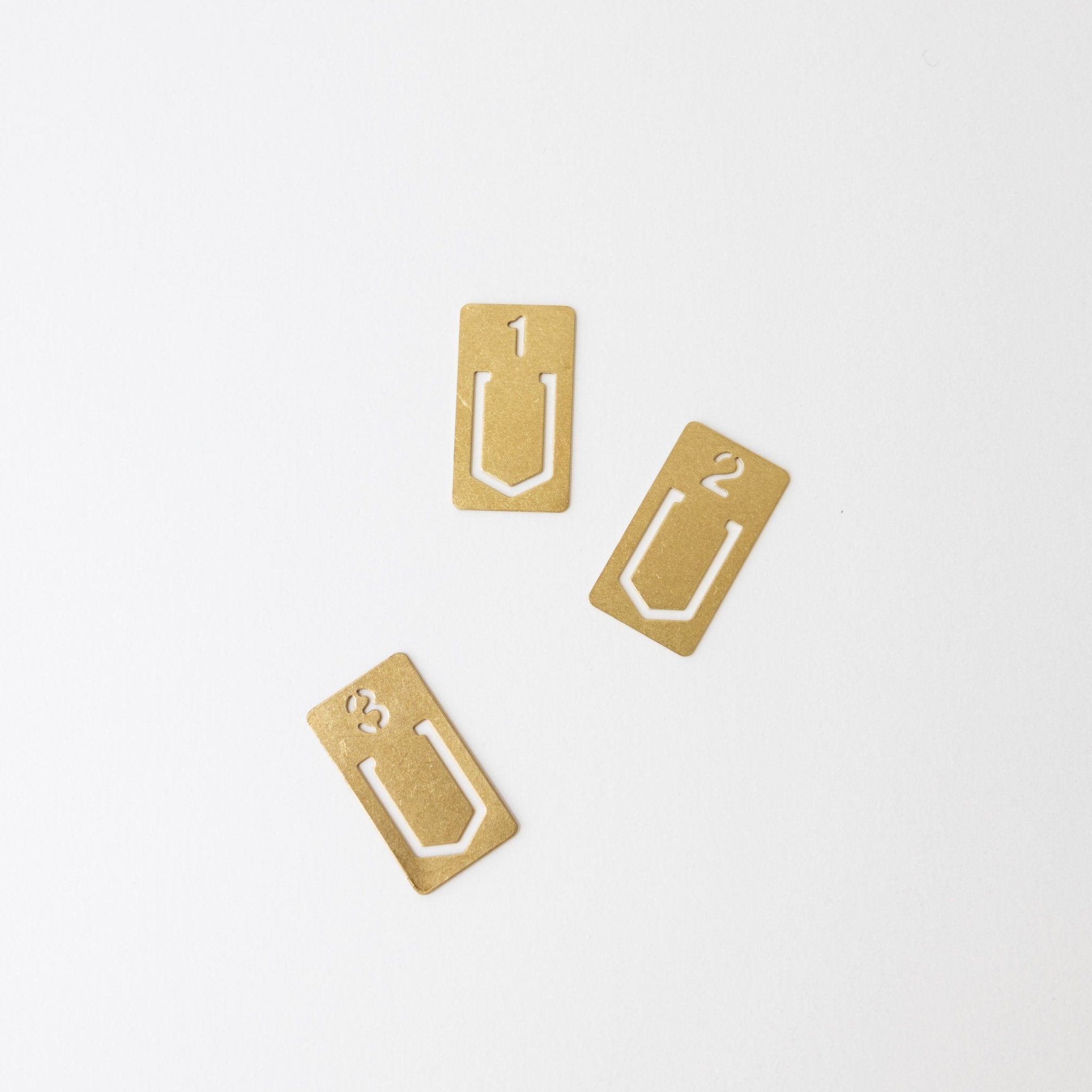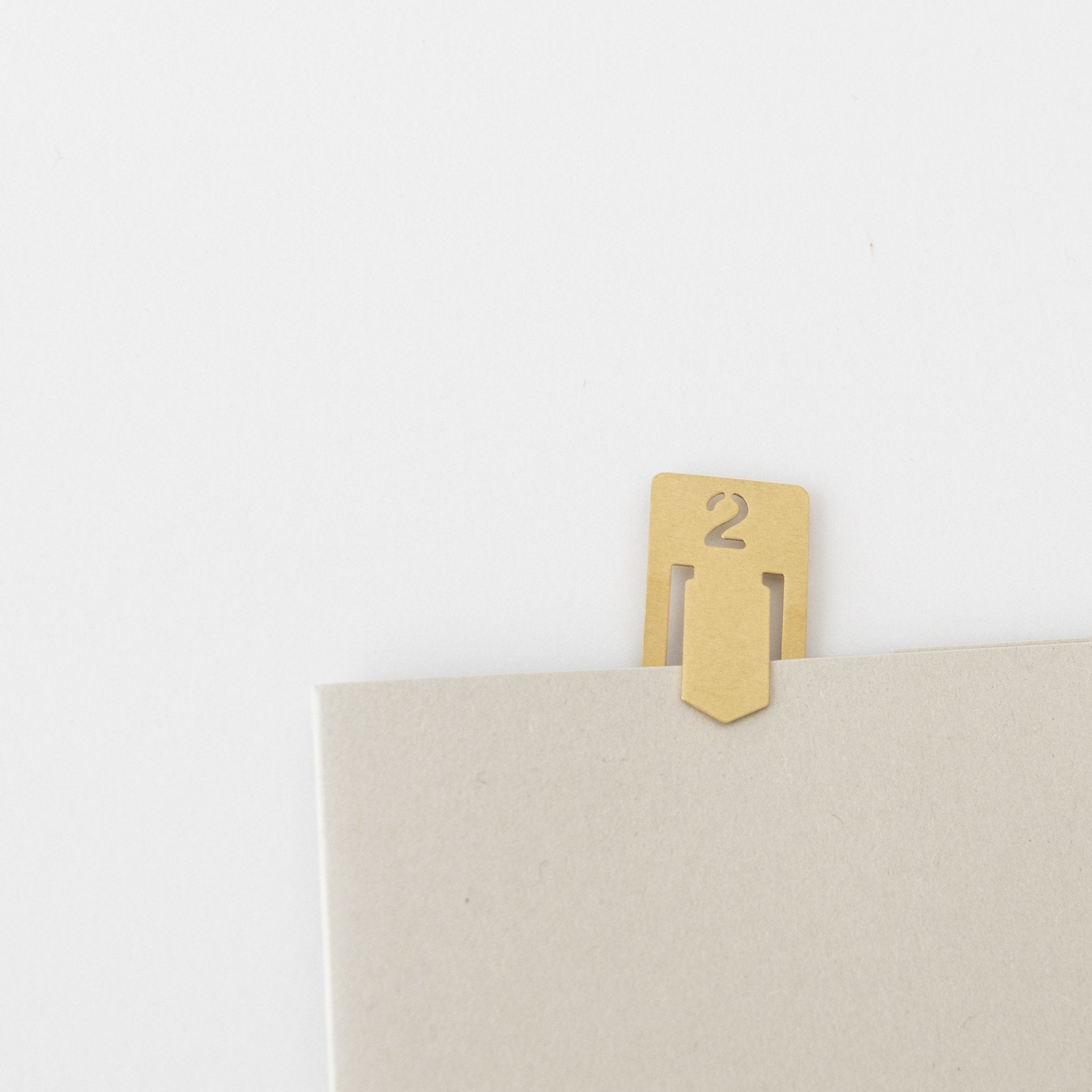 Traveler's Company Brass Number Clip
Description:
Like all stationary items from the Traveler's Company, these number clips are built to grow more beautiful over time and with use. The brass itself will develop a vintage look and finish over time, leaving you with a unique object, reminiscent of an antique. Organize your files and accessorize your notebook in style with these playful numbers clips. 
Measurements:
Each clip is approximately 0.5" x 1.5" 
History: 
Traveler's Notebooks and inserts are designed and produced the Traveler's Company - a stationery line based in Tokyo - specializing in stationery, writing tools and brass products that bring the spirit of adventure and travel to everything they create. Their detailed oriented and charming products have a cult following in Japan, and because everything is customizable, they encourage their users to build and grow their stationery so it fits their lifestyle.

Materials:
Solid brass
Variation: 
The brass surface will naturally patina over time.  
Care Instructions:
Avoid getting wet or placing in moist areas.
All stationary items are final sale. 
Share