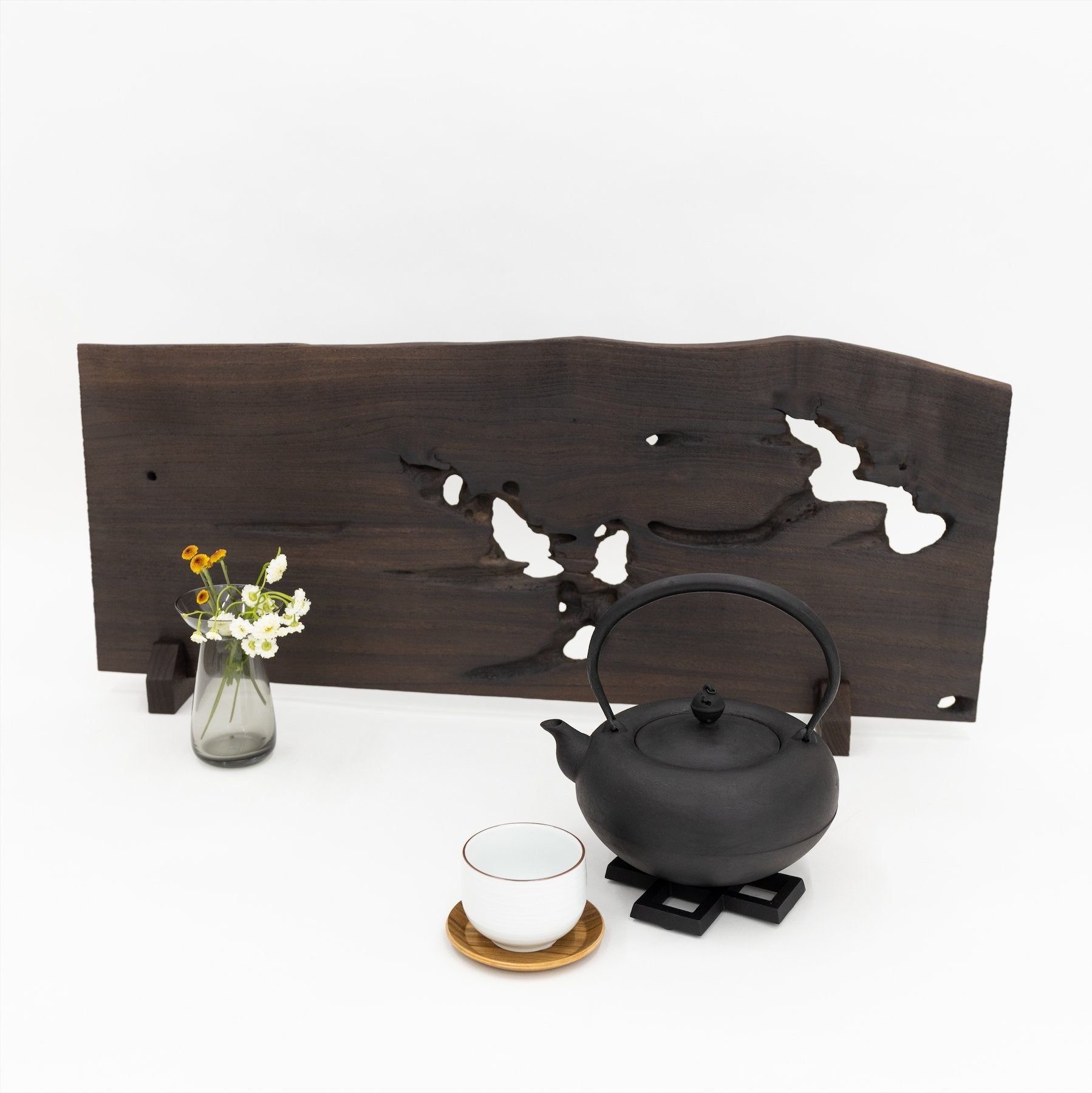 Description:
Kekkai translates to barrier in Japanese. Made of long-grain cross sections of smoked paulownia wood, these functional art objects can be used for their intended purpose—as low, portable space dividers—or as decorative mantle pieces. Live edges and voids in the wood, which is ultralight, enhance the organic nature of the material.
Measurements:
30" x 12" x 1" (L x H x W)
*Height is taken at the kekkai's tallest point.
History: 
In Japanese spatiality, a kekkai serves as a divider—something which delimits a space, but is not a wall. A kekkai lies between the here and there, creating a boundary that both separates the spaces on both sides of it and joins them. The concept of a sacred barrier originated in Shinto, but further established itself in Japanese Buddhist philosophy. Kekkai are deeply rooted in Japanese traditions not only as simple markers that symbolize boundaries, but also in architectural devices that physically partition space.
Materials:
Paulownia wood
Variation: 
Each kekkai is one-of-a-kind. Due to the fluctuations in their live edge, the height of each kekkai will vary.
Care Instructions:
Beware of denting as paulownia wood is relatively soft. Dust to clean.
All art and one-of-a-kind items are final sale.
Share