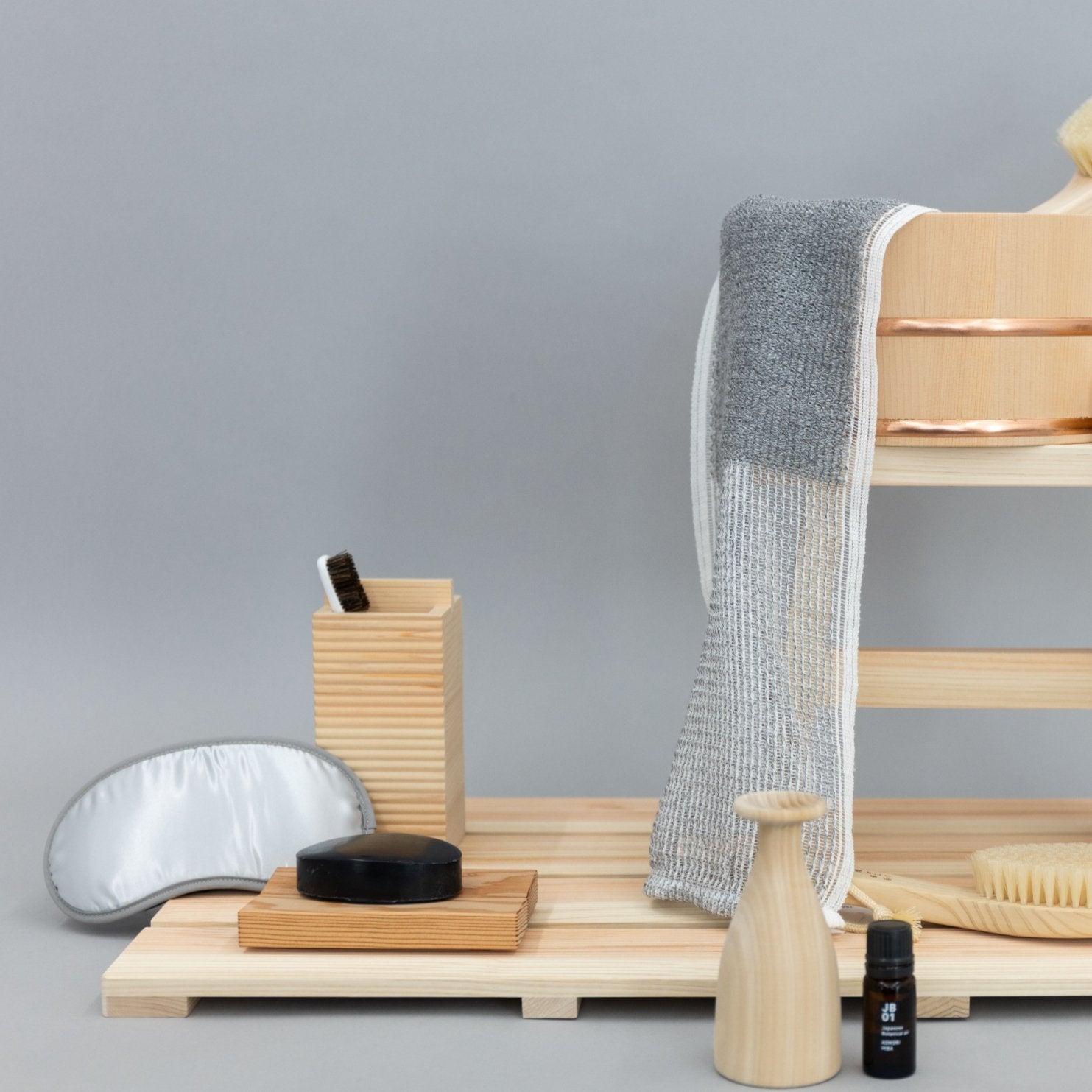 Hinoki Aroma Bathmat (L) [HH-1006-L]
Description:
Elevate your bathroom to a spa-like sanctuary with the exquisite Hinoki Bath Mat by Tosaryu. Crafted from natural wood, this mat not only complements your bathroom decor but also transports you to the serenity of a Hinoki forest. After indulging in a rejuvenating shower or bath, relish the sensation of stepping out onto this mat, designed to ensure secure footing, efficient drainage and evaporation for added safety and comfort. 

Measurements:
13.3/4"L x 23.1/2"W

History: 
The woodworkers of Tosaryu have been perfecting their craft in the mountains of Kochi, Japan since the 1970's. By drying wood naturally (without the use of chemical drying agents) for a full 3-6 months, the fragrant, oil-rich, sturdy composition of Hinoki is preserved and brought to life in a range of products from bath mats to stools and buckets. Acting as stewards of the local forests and lakes, the woodworkers at Tosaryu use sustainable methods of production to create functional, safe, and earth-friendly pieces. 

Materials:
Hinoki wood
Variation: 
Resin is a natural oil that gets secreted from the wood, particularly on exposed edges of the grain.
Care Instructions:
Place mat on FLAT surfaces only outside of shower area.  Do not use inside a bath tub and do not immerse it in water.  Avoid exposing mat to direct sunlight.  Mat cannot safely support more than 250 lbs.  Hinoki contains a natural anti bacterial resin that has the beneficial effect of preventing mold and other bacteria formation on wood surface.  If you see this dark resin build up and becomes sticky, simply wash off the excess with hot water.  Use a non-skid pad under your Hinoki bath mat if you are worried about it sliding on a smooth floor.  To clean, you can use a sponge to clean away any dirt or wash with soap, but wash then dry thoroughly.
Returns must be made within 2 weeks in original, unused condition with all packaging for either 1. Store credit for the full amount or 2. Refund - minus a 20% restocking fee.
Tortoise does not cover the cost of return shipping or the cost of re-shipping an exchange
, and the cost of shipping for returns and exchanges is the responsibility of the customer. 
Share