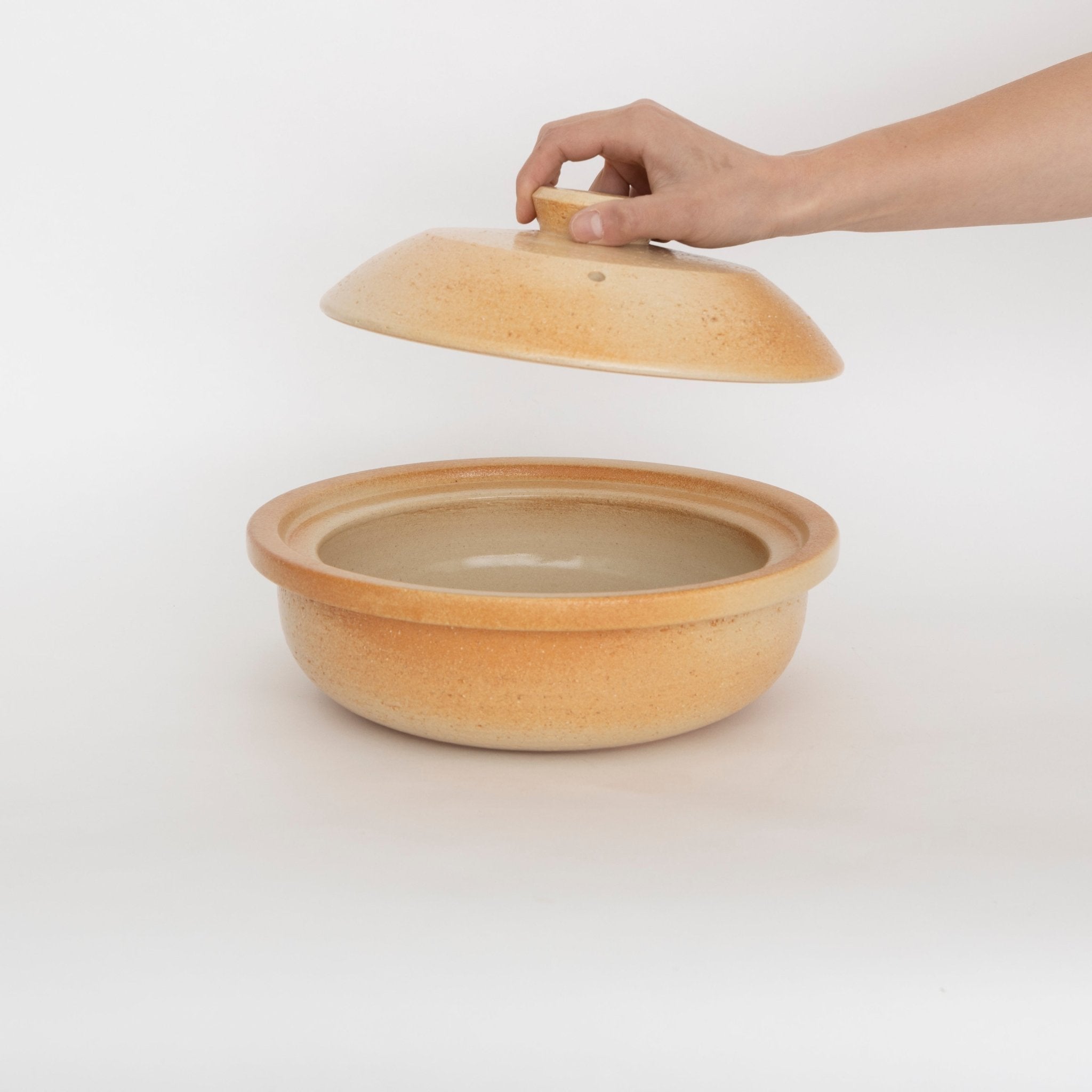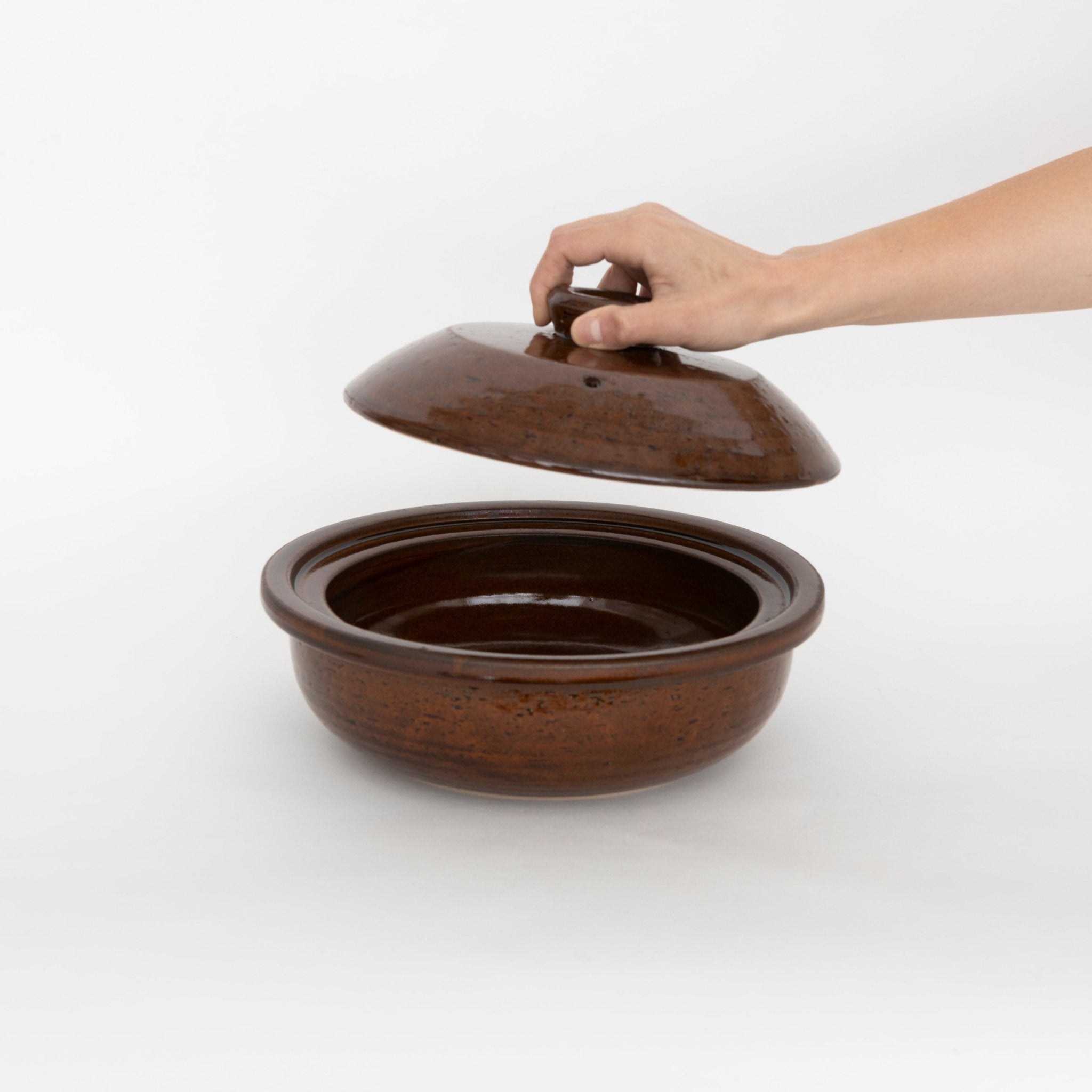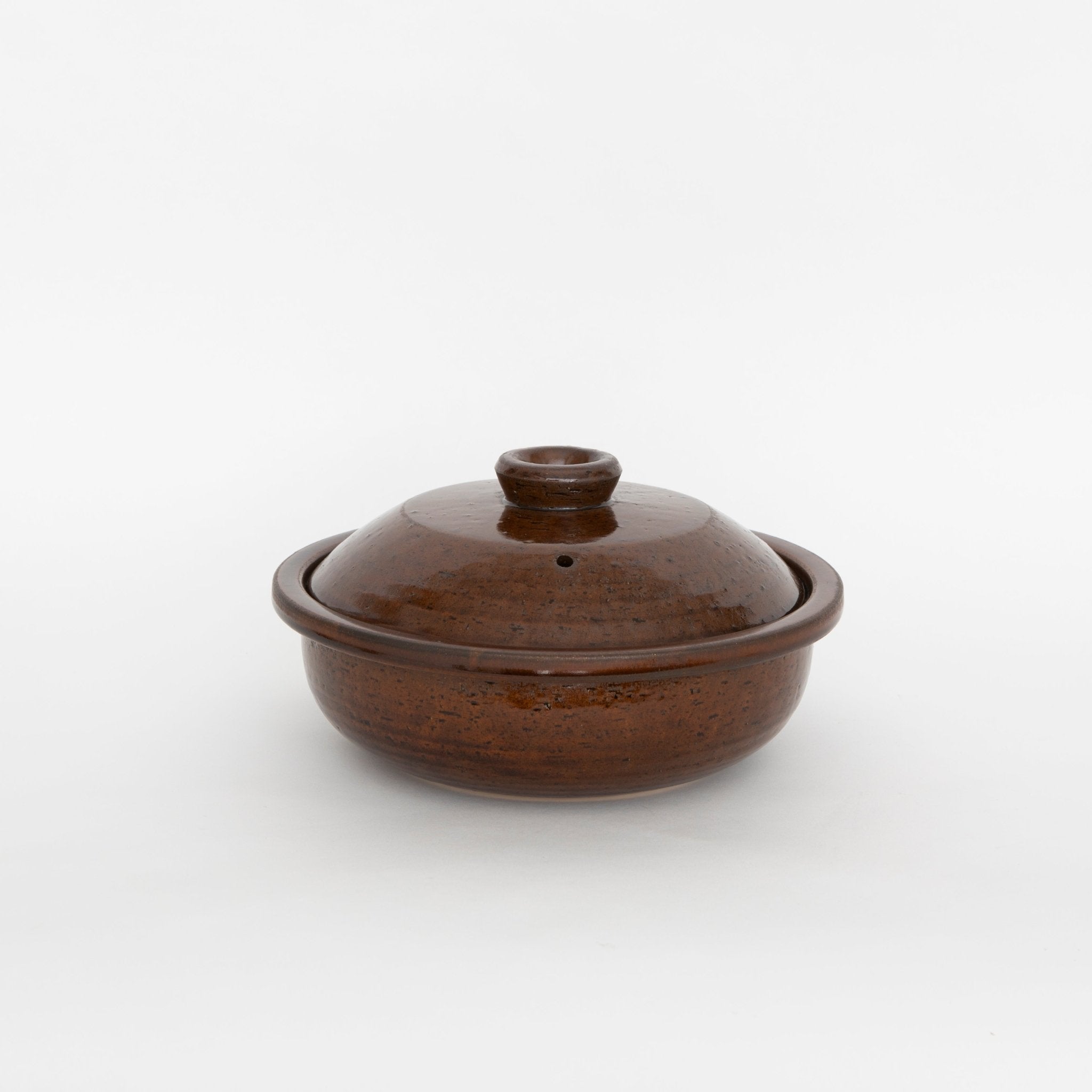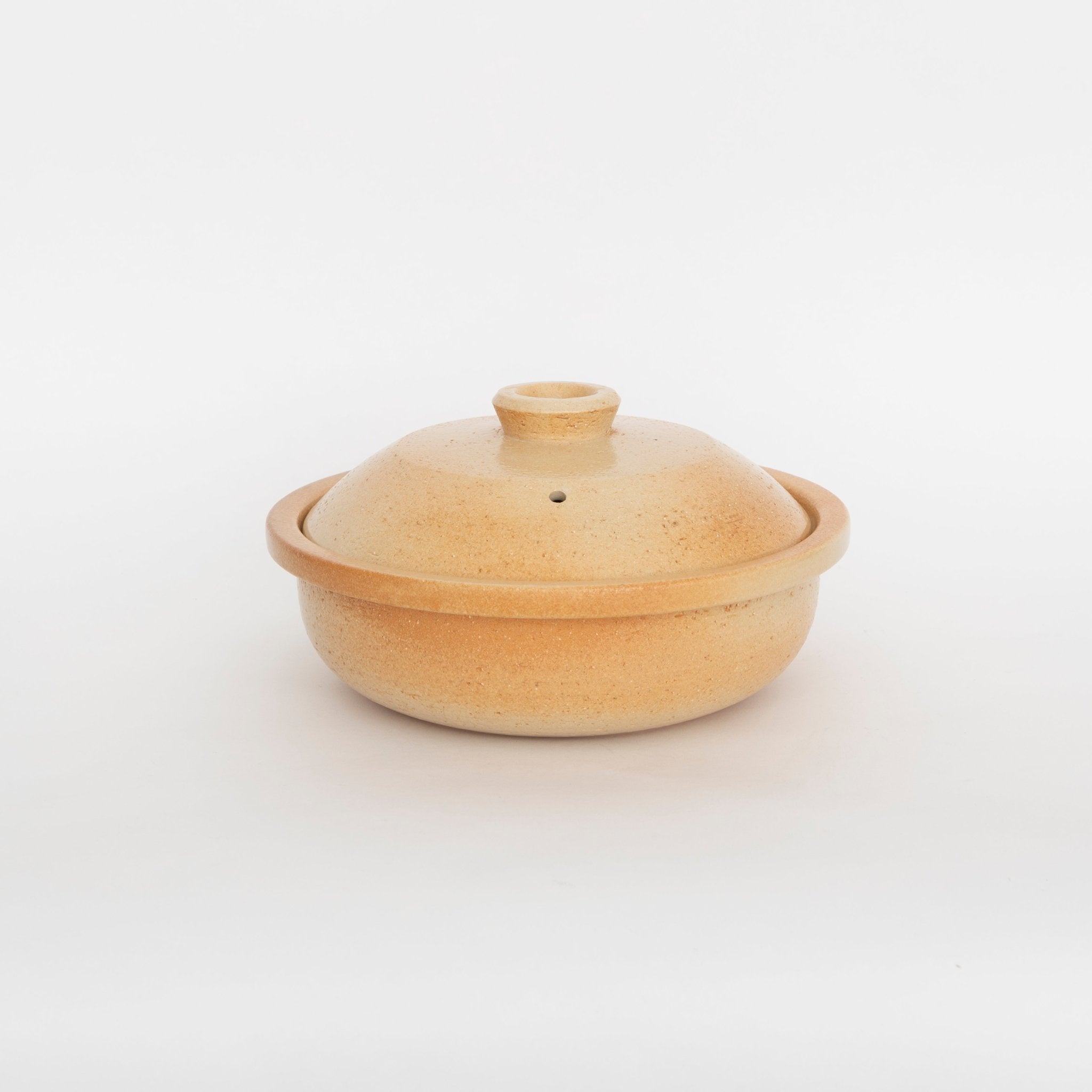 Description:
Donabe is the Japanese word for 'clay pot' and describes the traditional Japanese earthenware pot that can be used directly over an open flame. This beautiful and authentic Japanese clay pot is designed by the all-female design collective called 'Homeland' and handcrafted using traditional methods and the highly prized earthware clay from largest prehistoric lake in Japan, Lake Biwa.  Considered a classic-style donabe, this Homeland donabe can be used for stewing, braising and cooking a variety of dishes including 'hot pot dishes' and shabu-shabu.
Measurements:
7.5'' x 9'' D
68 fl oz.

History: 


Founded in 2020, Homeland is an all-female design collective working that works with traditional manufacturers in Japan to create timeless yet modern wares for the home. Their donabe collection is made in collaboration with Matsusho, an 8th-generation pottery kiln in Shigaraki-cho. Shigaraki ware is made from the local clay dug from ancient Lake Biwa, which is particularly suited to making large, flame-resistant stoneware.

 
Materials:
Heat-resistant stoneware and food-safe glaze
Variation: 
Due to its natural material, each donabe will show natural variation in color, texture and tone.  With use, the bottom of the donabe will darken over time, and the interior of the clay pot will also change color and patina with use.
Care Instructions:
Gas stove only and microwave safe.  Not recommended for use on an electric or induction stove.  Not oven safe. Never shock the dish by moving it quickly from cold to hot, or vice versa. Warm it slowly over low heat to start, and never submerge a hot pot in water. Never heat the pot while empty or when the bottom is wet, as it may cause the clay to crack.  Never soak or leave liquid in the pot for longer than it takes to cook and serve as it may cause molding. Each pot should be seasoned according to included instructions before use.
Returns must be made within 2 weeks in original, unused condition with all packaging for either 1. Store credit for the full amount or 2. Refund - minus a 20% restocking fee.
Tortoise does not cover the cost of return shipping or the cost of re-shipping an exchange
, and the cost of shipping for returns and exchanges is the responsibility of the customer. 
Share