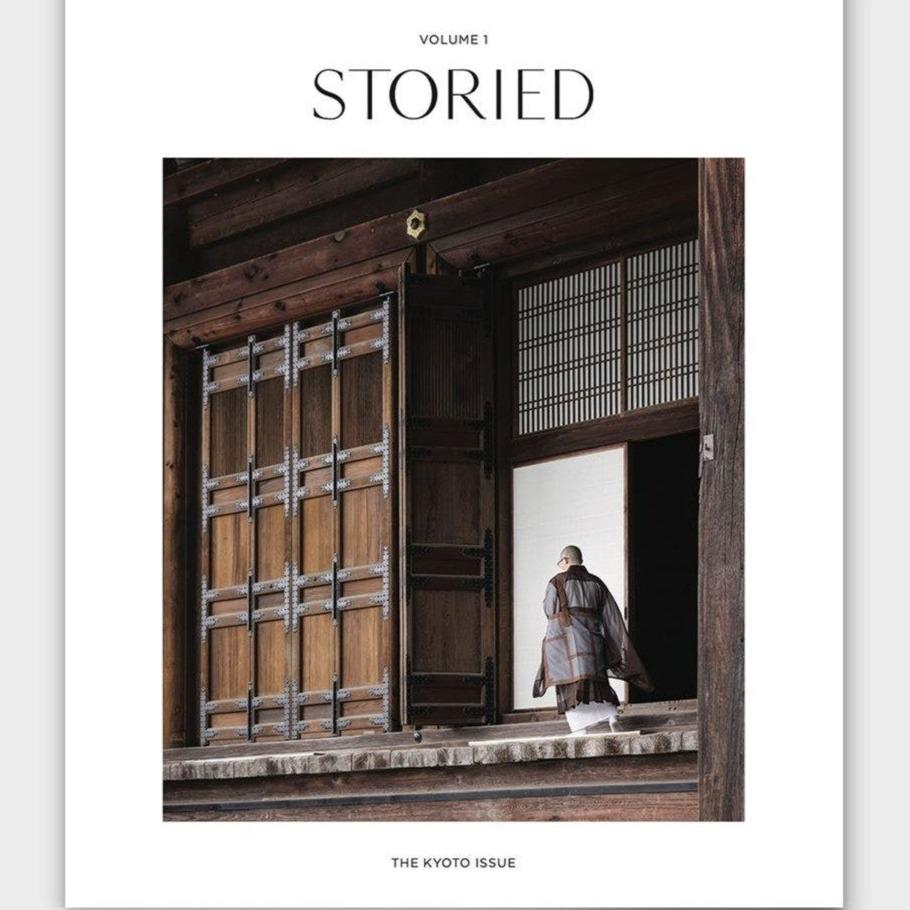 STORIED - 2021 Collection
Description:
STORIED features the people, places, crafts and traditions of Japan, shedding light on places unknown and tales untold.
Volume 1: The Kyoto Issue
A venture across Kyoto, where the publication is based, focusing on the lesser known aspects of life in Japan's original capital city. Bypassing temples in favor of a daily life in the city. From forests and coasts of rural Kyoto, to talking tea with the women in Wazuka to visiting the world of traditional tattooing, an art form overtly discouraged in Japan yet one steeped in spiritual history, this issue covers the unseen Kyoto.
Volume 2: The Islands Issue
A journey across the length and breadth of Japan, exploring the country's varied islands to investigate the rise of localized customs held together by a shared Japanese way of life. This issue travels over waves whipped up by a salty breeze, through forests thick with foliage, across bridges built to bring communities together and above sleeping volcanoes topped with clouds of steam.
Volume 3: The Cedar Issue
A celebration of Japan's enduring relationship with cedar. Known as
sugi
in Japanese, the tall branches of these sacred trees are a symbol of Shintoism.
Sugi
grow in abundance throughout most of the country and are beloved not only for their spiritual connections, but their fragrance, warm color, softness and pliability. This issue visits innovative creatives an designers who are committed to the sustainable sourcing of material and the forests from which they come.
Measurements:
9.5" x 8" x .4"
History: 
STORIED is inspired by the people, places, crafts and traditions of Japan, unearthing features across an archipelago of culture. The magazine celebrates the notion of slow and sustainable journalism, touching on personal narratives and considered recommendations for the conscientious explorer.
Materials:
Paper
Variation: 
N/A
Care Instructions:
N/A
All magazines are final sale. 
Share