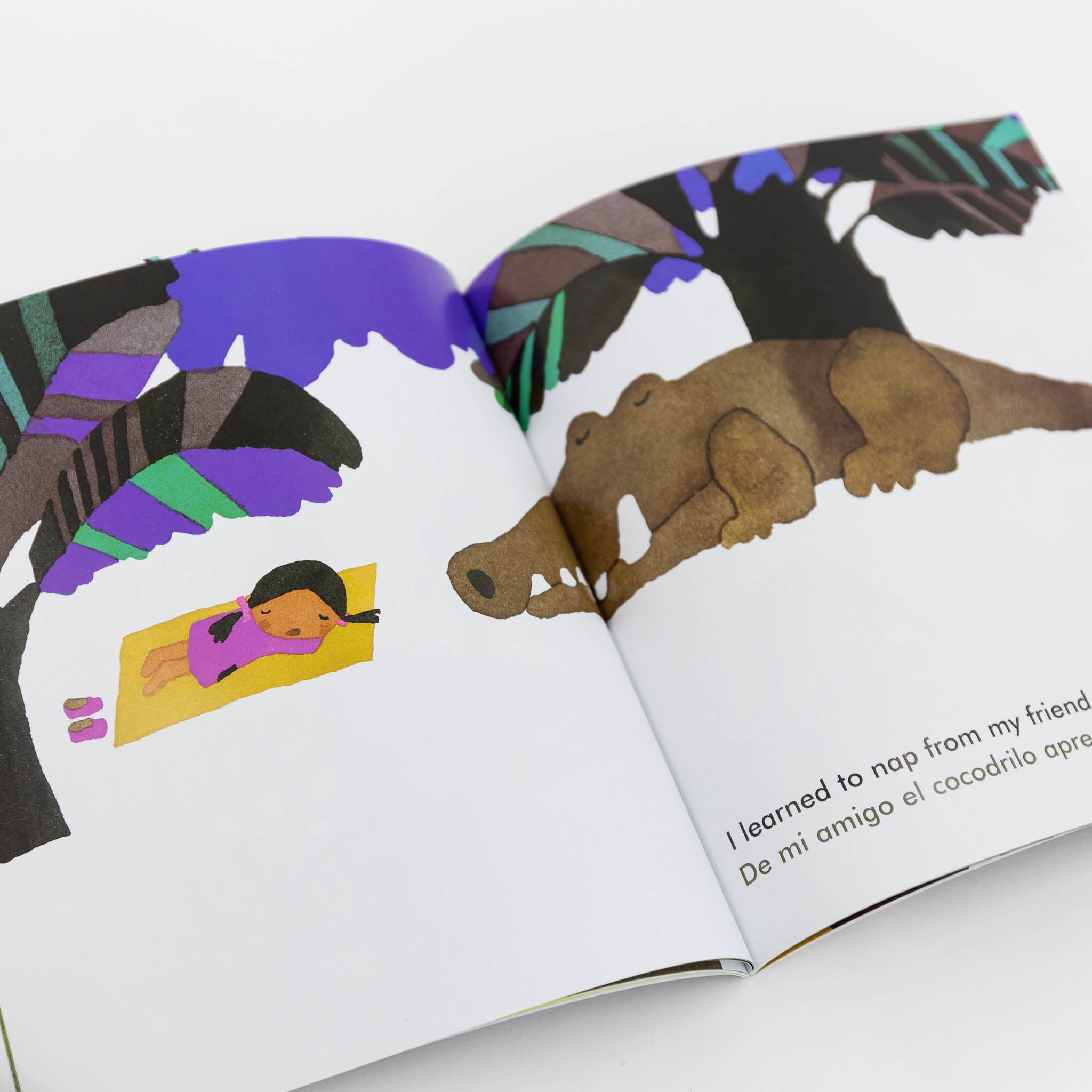 Children's Book Classic: My Friends/Mis Amigos by Taro Gomi
Description:
Vibrant illustrations coupled with simple rhythmic bilingual English and Spanish text follow a little girl's recounting of all that she's learned from her menagerie of friends.  From a dog that shows her how to run and an alligator who teach her how to nap, this is a children's classic written by Japan's most beloved children's book author and illustrator, Taro Gomi.   

History: 
Taro Gomi is an internationally renowned author and illustrator who has created more than 350 books for readers of all ages, including Bus Stops, Spring Is Here, The Great Day, and Over the Ocean.  Taro lives in Tokyo, Japan.


Measurement:
40 pages
Ages 2 to 4
Materials: 
Paperback book
Bilingual edition with English and Spanish text
All books are final sale.  
Share