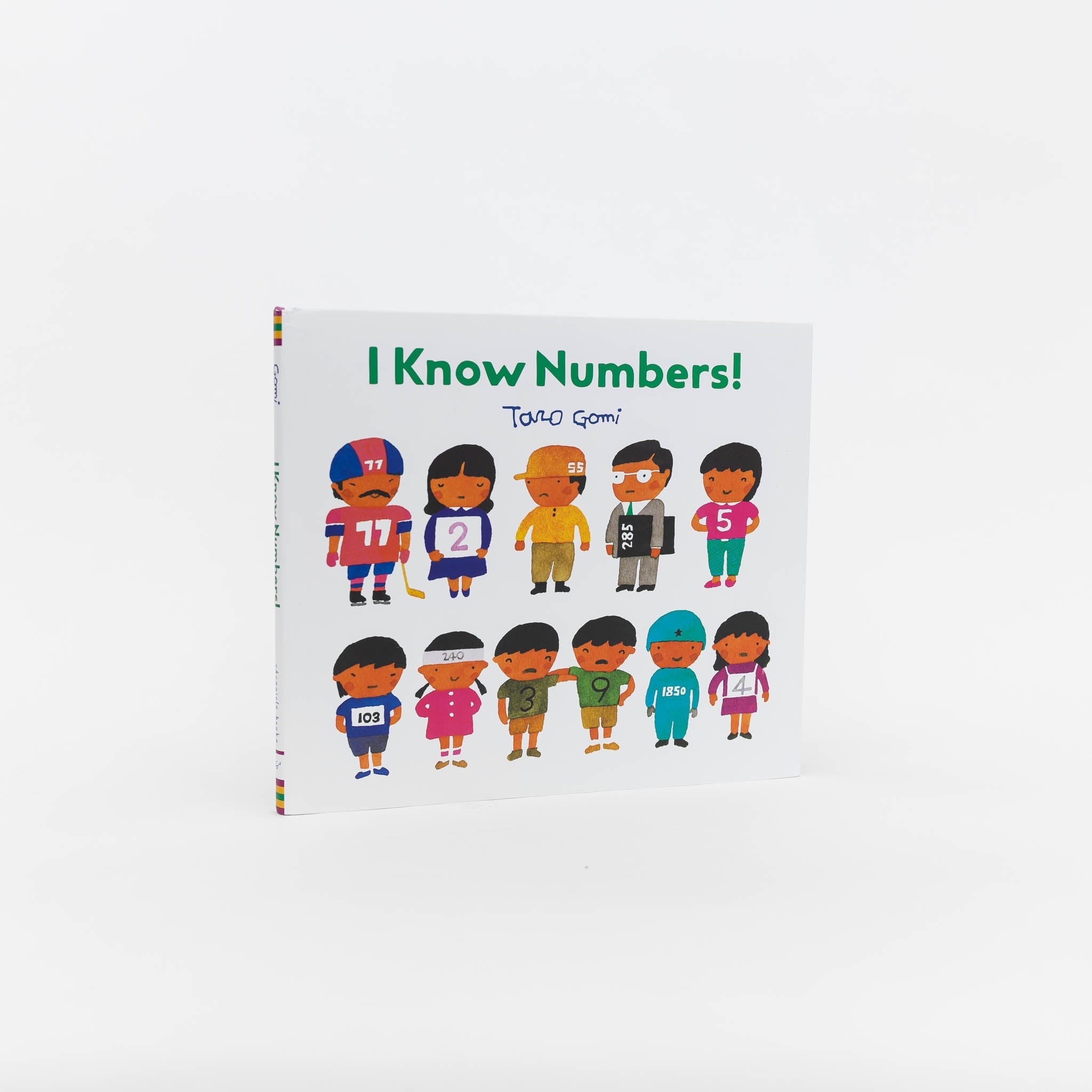 Children's Book Classic: I know Numbers! by Taro Gomi
Description:
"I Know Numbers" begins with a fact we all live with: numbers are everywhere!  Following this opening line is a magical world of numbers according to Japan's most beloved children's book author and illustrator, Taro Gomi.  "I Know Numbers" show how numbers appear throughout our day-to-day life whether you're an adult, a kid, a mail carrier or bus driver.  A true children's classic for the library and sure favorite for even babies that aren't able to say their numbers yet.  Recommended for ages 3 to 4, but suitable for all ages.  

History: 
Taro Gomi is an internationally renowned author and illustrator who has created more than 350 books for readers of all ages, including Bus Stops, Spring Is Here, The Great Day, and Over the Ocean.  Taro lives in Tokyo, Japan.


Measurement:
40 pages
Ages 3 to 4
Materials: 
Harcover book
English text
All books are final sale.  
Share