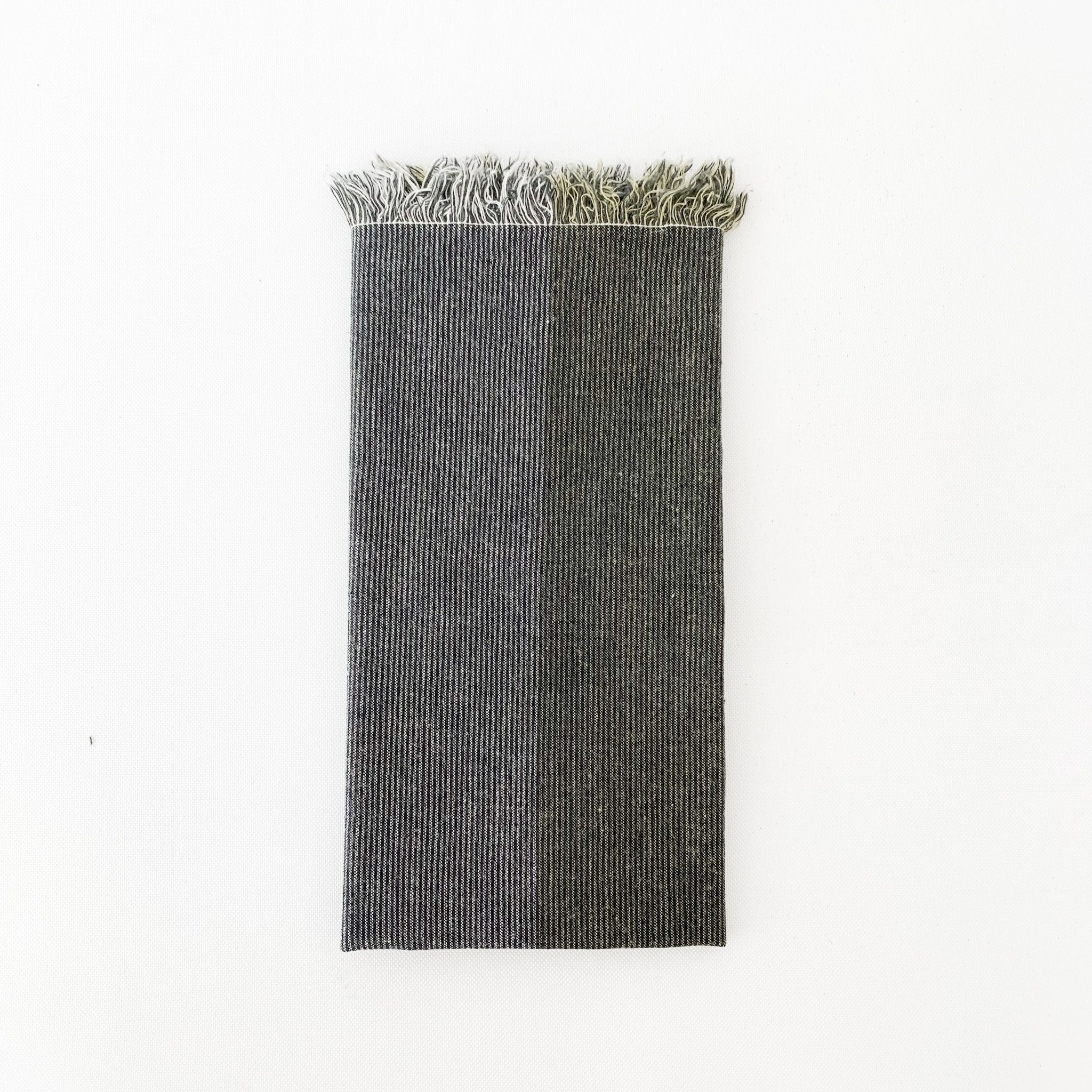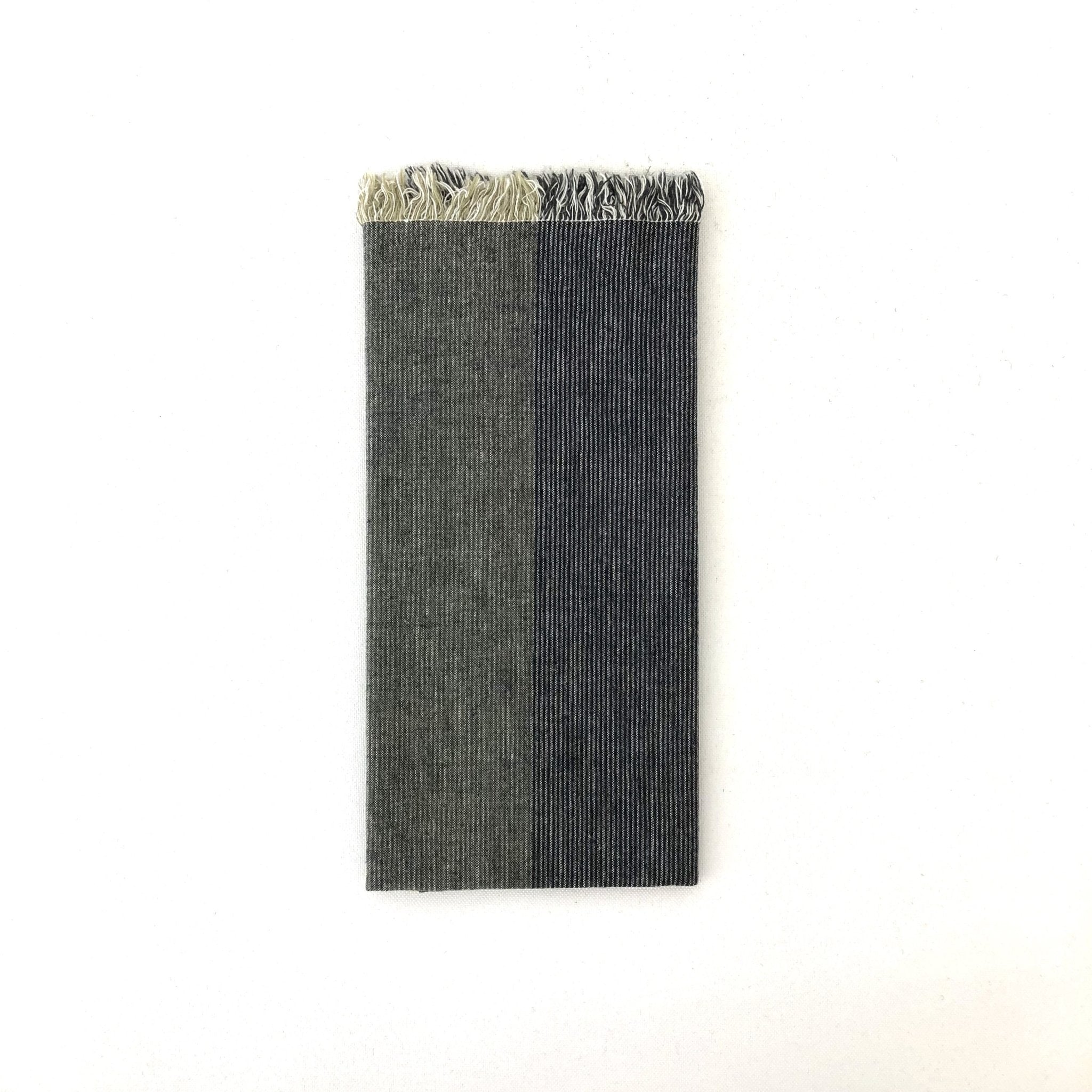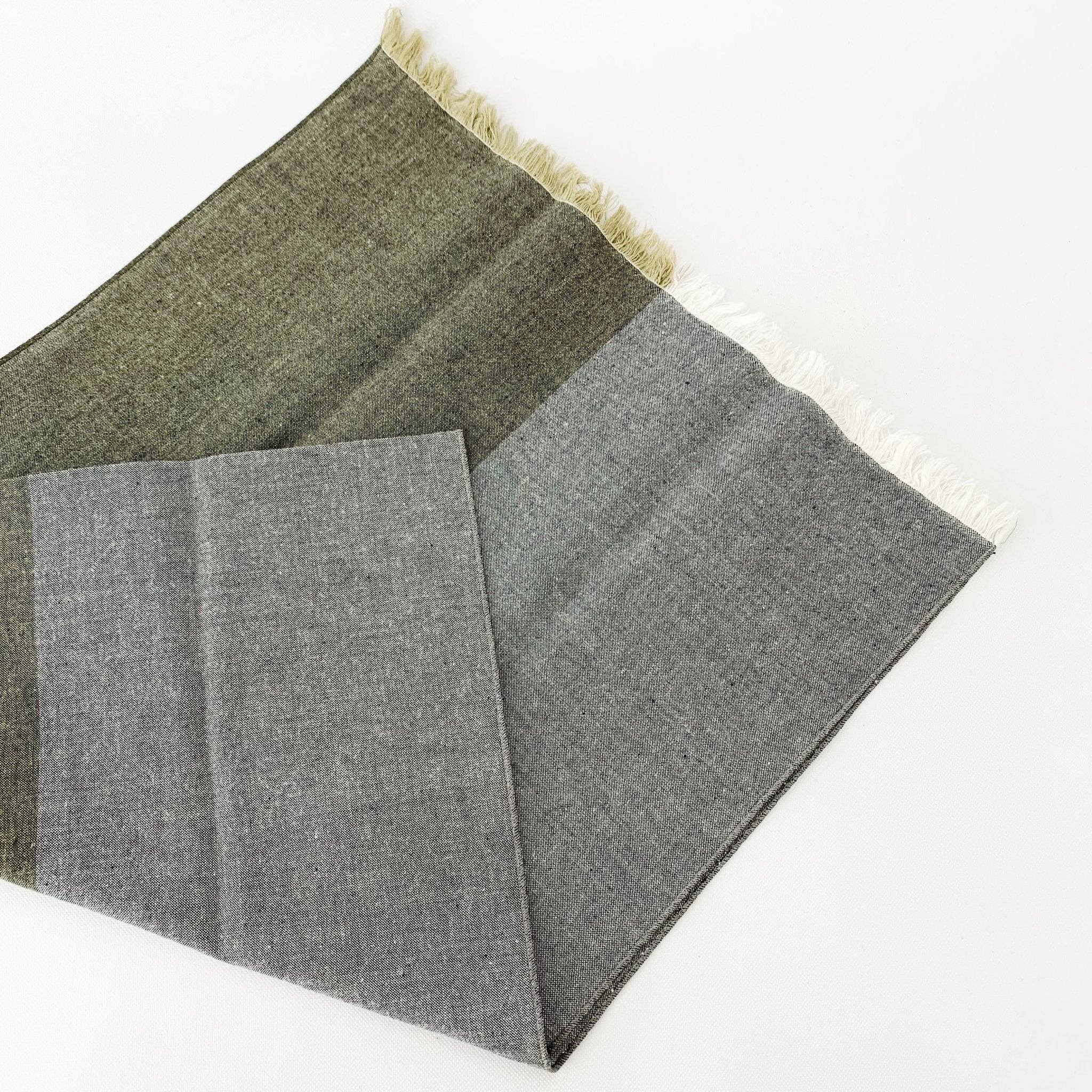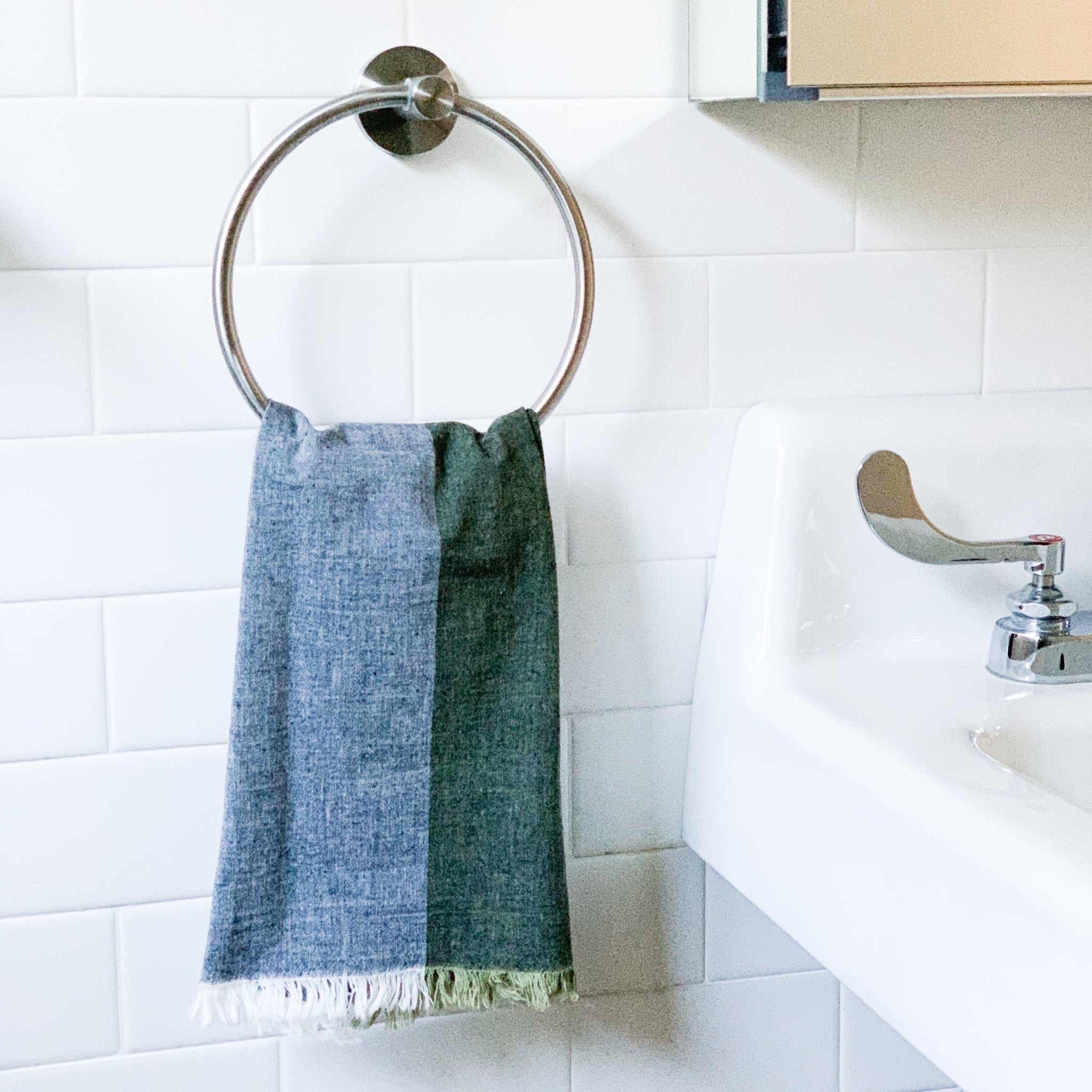 Description:
The F/Style tenugui are inspired by traditionally woven textiles in the town of Kameda, Niigata. Each cloth is printed with two colors. You can enjoy the balance of the green and grey tones together, or fold in such a way that only one color is visible. These cloths are used for countless purposes: as napkins, table runners, hand towels, hair accessories, gift wraps, face masks, etc. The edge of the thin cotton fabric helps the cloth dry quickly, and also adds a delicate and beautiful quality to this functional item.
Variation:
The color of each tenugui will vary slightly.
History: 
F/style was founded in 2001 by Emi Igarashi and Wakana Hoshino. The brand serves a focused mission to re-popularize ancient Japanese crafts by applying them to contemporary designs.
Tenuguis have been part of Japanese life since the year 794. In the Heian period (794 - 1185), tenuguis were used to dry hands, wrap valuables and clean the home. 500 years later, in the Edo period (1608 - 1868), tenugui cloths became a fashion accessory worn around the head and neck to absorb sweat and protect the skin against the sun. The appeal of tenugui cloths from Heian till now is the same: the cloth becomes softer as you use it, and the colorful patterns are beautiful. It is an understated piece of traditional handcraft that can be used in everyday life.
Measurement:
40" x 14"
Materials: 
100% Cotton.
Care Instructions:
Machine wash and low tumble dry. Suitable for ironing.
Returns must be made within 2 weeks in original, unused condition with all packaging for either 1. Store credit for the full amount or 2. Refund - minus a 20% restocking fee.
Tortoise does not cover the cost of return shipping or the cost of re-shipping an exchange
, and the cost of shipping for returns and exchanges is the responsibility of the customer. 
Share