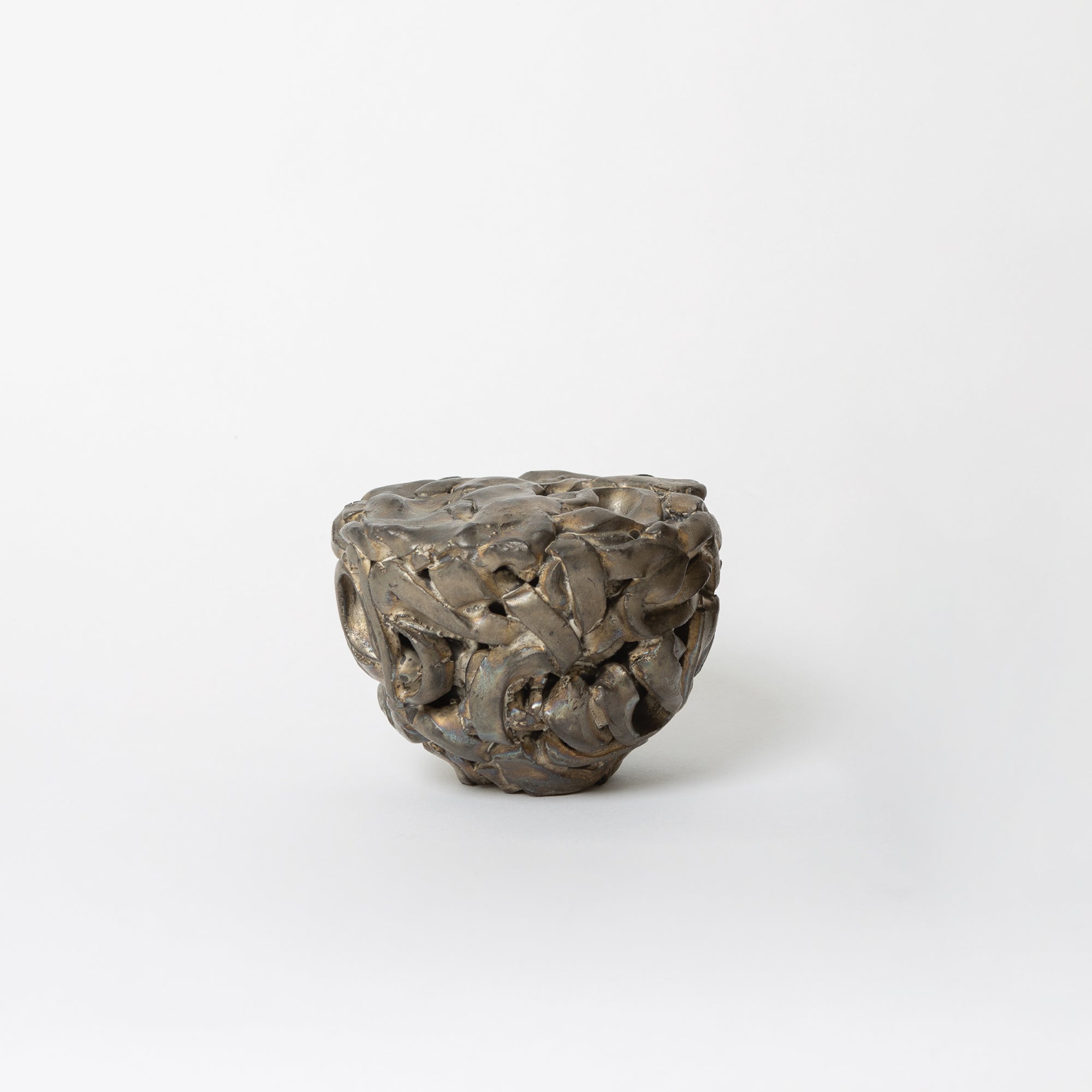 026 Masanobu Ando Ceramic Sculpture
Description:
Artwork by Masanobu Ando
Measurements:
5" x 5" x 4"
History:
Ando lives and works in Tajimi, Gifu prefecture, as a ceramicist. He produces both functional and non-functional work, and eliminates the intrusive line often drawn between art and craft, Eastern and Western art. He is known for rejecting the use of the wheel, and instead practices the tatara technique, in which sheets of clay are used to form a shape. He is also known for his survey of glaze, and has been successful in creating surface texture akin to metal.
Materials:
Ceramic
Care Instructions:
Delicate item. Please treat with care.
Share